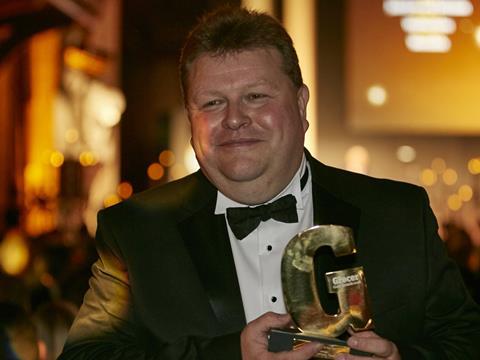 Our store manager of the year Andy Savage fixes things. In his spare time he fixes up cars and bikes. And professionally he fixes supermarkets.

It's proved a handy talent. Savage enjoyed a typical start to life as a supermarket manager, falling in love with the profession after his grandfather showed him the ropes at now-defunct grocer Seymour Meads. And after working his way up at Safeway from a 16-year-old sales assistant to store manager he earned a reputation as a "turnaround specialist". He remembers going to stores that were "broken and needed repairing". "I would spend 18 months spinning plates in terms of customer standards, availability and financial KPIs."

The challenges only got bigger. Safeway was taken over by Morrisons in 2004, a deal that remains infamous for many reasons, and the upheaval on the shop floor was enormous.

"They were difficult times… trying to maintain the sales base, trying to maintain morale with so much uncertainty. We were one of the early stores to convert and that was a major undertaking. As a business we had to implement the Morrisons processes and we closed, re-laid and rebranded the inside in just a couple of days. It was a very challenging time, going from one business, with all the procedures and ways of operating, to another."

Although the dust eventually settled, the challenge was by no means over. Savage has steered his colleagues through some tempestuous times in his seven years at Morrisons' Riversway branch in Preston. Although the appointment of Dalton Phillips in 2010 brought a buzz to the business, in 2012 the wheels started to wobble. By the time Phillips was fired in 2015, Morrisons had blown a gasket.

Savage didn't agree with his orders but he put his head down and told his team to do likewise. Now, quietly, new CEO David Potts and chairman Andy Higginson have started to put things right. Savage, who has seen "big cultural and operational changes and challenges", is right behind them.

"The business is in a good place. We are starting to see some traction on the sales line and we are starting to see some growth. This store takes a million pounds every week. It delivers £8m net profit a year. Our like-for-likes average between 2% and 5% but last week it was up to 8%. So it's starting to come through."

Savage believes the change is down to Morrisons "regaining consistency" in standards, availability and service. "We are being asked to focus on that and it's exactly the right direction to be going. We are getting back to the standards we had a few years ago. There is still a lot to do, it's a turnaround at the end of the day, but we are going down the right road at a fairly decent pace. And all the guys are starting to be a lot more positive about what the future holds," Savage says.

The bid to establish "pricing clarity" has also helped win back shoppers. "It's been communicated really well and customers are starting to respond to it. Getting to a price point rather than promotions like three for two has really helped re-establish our credentials as a competitive retailer. We had an Aldi open close by two weeks ago and it's had no impact on us."

Buoyed by the store's success, Morrisons is investing £5m in a refurbishment this autumn. And once again, feeding back to head office his ideas for design and space allocation, he is hands on. He has been ever since his grandfather laid down the ground rules. "Standards matter and need to be maintained. Serve the customer well. Have the right products and display them properly. And have a team that knows their job."

Savage is endlessly positive. He admits the pace, volume and shrinking of his team - down from 500 people five years ago to 350 today - makes his job "very intense" but also "extremely rewarding".

"The pace is very quick and if you're not on it, you'll be left behind. And I don't like being beaten. I'm immensely proud of my store, the team we have built, and what we deliver. I'm as passionate about retail as I've always been. I love it. It's who I am."
See the rest of the Grocer Gold winners at our dedicated minisite.