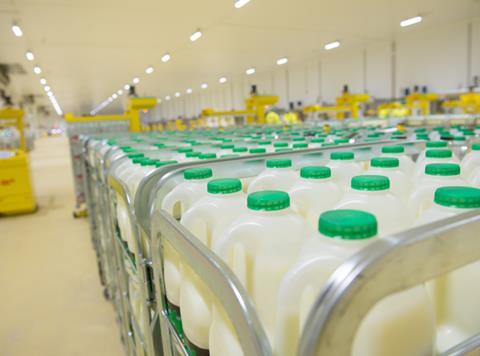 Arla Foods is gearing up for the launch of a sustainable dairy farming programme aimed at helping its farmers operate efficient and commercially competitive farms.
A series of 60 workshops will be held across the UK as part of the three-year 'Growing Together' initiative, which will offer practical solutions and enable Arla famers to develop and share knowledge and best practice.
The scheme, which kicks off this month with seven meetings, centres on four themes:
the nutritional factors that affect efficient production of milk/milk solids
how breeding impacts on the long-term production of milk solids as well as how to use new technology in the reduction of health problems;
managing future health /understanding the major health issues reducing efficiency
the introduction of new free efficiency benchmarking tools and technology
In addition, all Arla farmers will be offered a free on-farm carbon assessment, a forage app to help farmers improve the quality and increase the quantity of food their cows eat and a 'What if?' tool to help them estimate their farm's carbon footprint.
"Being owned by over 13,500 dairy farmers means Arla has an unmatched pool of knowledge around how to produce high-quality milk innovatively, sustainably and competitively," Johnnie Russell, British farmer director of Arla Foods amba, said. "Growing Together is about unlocking that knowledge and making sure our farmers can share ideas, technologies and best practice with each other, making Arla stronger and more progressive."
The initiative forms part of Arla's European-wide sustainable dairy farming strategy.