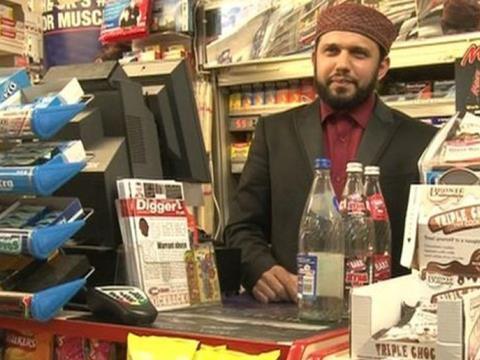 The murderer of popular Glasgow shopkeeper Asad Shah has lost a bid to cut his "excessive" 27-year-sentence.

Tanveer Ahmed, 32, who was convicted of murder in Glasgow High Court in July, claimed Judge Lady Rae failed to follow proper legal guidelines when deciding his jail term.

Ahmed was told today by appeal judges that the sentence imposed on him was legally sound at the Court of Criminal Appeal today.

The taxi driver from Bradford drove 200 miles to launch a knife attack on Mr Shah outside his shop in Minard Road, Shawlands, in March.

Ahmed said he murdered the 40-year-old shopkeeper because he claimed to be a prophet in online postings.

Judge Lady Rae told Ahmed he was guilty of the "barbaric killing of a peace-loving man" and "an appalling display of merciless violence".

Scottish judges have the discretion to reduce sentences by as much as 30% in return for guilty pleas.

Ahmed was sentenced to 27 years in jail and, when convicted, Judge Lady Rae said if he had not admitted the crime she would have sentenced him to 30 years.

Ahmed's advocate Gordon Jackson QC argued Lady Rae acted wrongly when she imposed the sentence and the exact circumstances of the murder meant his client should have received a lesser sentence.

The advocate also pointed to two other cases judged by Lady Rae - the prosecution of Alexander Pacteau, who murdered student Karen Buckley, and John Leathem who was convicted of murdering teenager Paige Doherty.

Jackson said both had pleaded innocent during the trials and compared the minimum terms given to the two men - Pacteau was given 23 and Leathem 27 - and said his client should receive a lesser sentence.

The argument was rejected and it was ruled the religious motivation of the crime gave Lady Rae entitlement to impose the sentence.

The appeal decision was made at a hearing before judges Lord Carloway, Lord Malcolm and Lord Bracadale.