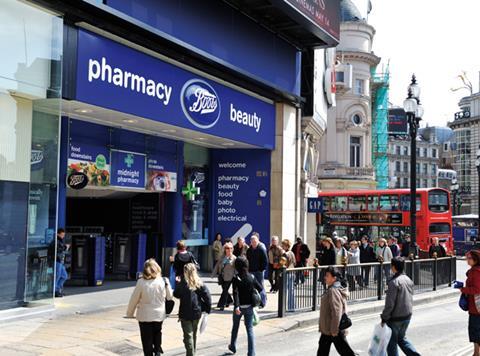 Boots is proposing cutting between 300 and 350 management roles in the UK as the high street chain continues its plans to simplify the business.
The group is set to start formal consultations with assistant store managers in larger Boots stores across the country as it seeks to "further consolidate store leadership".
"Boots UK expects to achieve these reductions through a combination of natural attrition, redeployment, retraining and redundancy," a statement said.
The move follows the 700 job cuts Boots made in the UK in June last year as part of a major cull of backroom staff to focus resources on digital to turn the business into a "true omni-channel retailer".
Boots president Simon Roberts said: "Everything we do at Boots is about helping people feel good. So many of our colleagues deliver amazing care for our patients, customers and communities every day and we are actively working to make sure our people are rewarded for the great work they continue to do.
"I believe our plans will enable us to build an even better Boots and drive future growth."
The high street beauty and health retailer also announced plans to invest in in new training academies for staff, with the aim of adding a personalised advice service for the No7 brand for customers in up to 200 additional stores.
Boots, which is part of US pharmacy giant Walgreens Boots Alliance following a 2014 merger, also appointed contact centre management business Teleperformance to run its customer support centre and central support contact centre. About 400 existing Boots UK staff will transfer to the centre from 14 March.