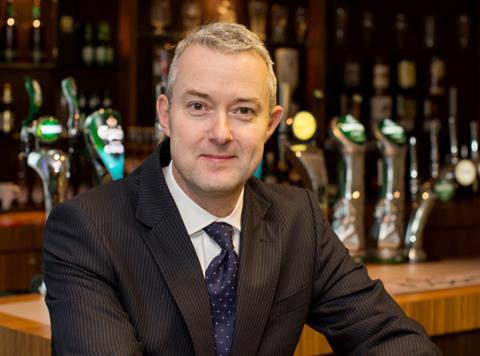 Carlsberg UK chief executive James Lousada is to leave the business – just weeks after Tesco delisted the bulk of the brand's lines.
The brewer today told The Grocer there was no direct connection between the Tesco delisting and Carlsberg's decision that "a new type of leadership was required to take Carlsberg UK forward".
Lousada is to be succeeded on an interim basis with immediate effect by Michiel J Herkemij while the brewer searches for a permanent replacement.
Carlsberg last month became one of the highest-profile victims of Dave Lewis' Project Reset at Tesco, with the retailer delisting almost all of Carlsberg products and saying it would in future only stock four-packs of Carlsberg lager in 200 of its stores. Other Carlsberg lager SKUs - as well as Somersby cider - would be discontinued.
"We thank James for all his efforts while leading Carlsberg UK through a period of many changes during the last two years," said Jørn Tolstrup Rohde, Carlsberg senior vice president for Western Europe today. "After careful evaluation we have decided a new type of leadership is required to take Carlsberg UK forward."
Lousada said he had enjoyed his time leading a "dedicated and committed team that strive every day to put the customer at the heart of everything they do".
"The time is now right for a new direction within Carlsberg UK and to have a change in leadership to deliver that," he added.
Carlsberg sales are down 5% year on year to £212.6m in a lager market down 0.7% by value overall [Nielsen 52w/e 12 September].
Lousada became CEO of Carlsberg UK in January 2014, a year after joining the business as sales director. Before that he spent three years as general manager for Europe at Accolade Wines. He re-launched the Carlsberg 'Probably' campaign in the UK and has also represented Carlsberg UK and the group as a board member of the British Beer & Pub Association and The Portman Group.
Herkemij's most recent CEO roles include British American Tobacco, Sara Lee and Heineken, working across European countries as well as in China, Nigeria and Mexico.