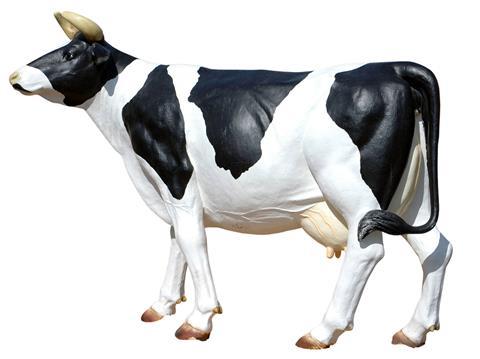 Dairy campaigners found a new injustice at the heart of the industry this week - vanishing cows.

But this is no ordinary rustlin' - the cows are plastic, and have been taken not from a field, but the roof of Dairy Crest's Hounslow factory. The fibreglass bovines have become a local landmark for scenery-starved Londoners, 5,000 of whom have petitioned for their return.

Dairy Crest said the cows had been remoo-ved for health and safety reasons, but the campaign is set to continue till the cows come home.