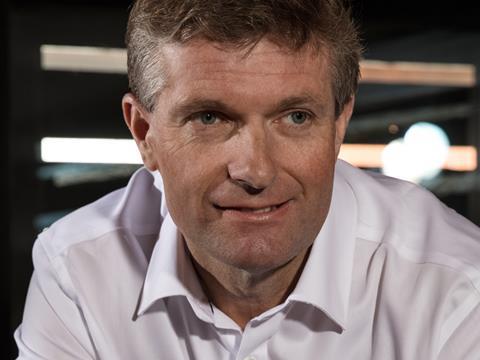 David Sheppy Managing director, Sheppy's Cider, on his family business, bike rides and Master & Commander

What was your first job? Working on the family farm. I was 17, and all I really wanted to do was drive a tractor. However, as time passed I developed a keen eye for cider production.

What's been your worst job interview? I've never had one! I always knew I wanted to continue the family business, and so I picked up the cidermaking baton from my father.

What was the first music single you bought? Tears of a Clown, by The Beat. In the early 1980s I was a huge ska/2-Tone fan.

How do you describe your job to your mates? I tell them I'm a sixth-generation cidermaker.

What is the most rewarding part of your job? Introducing quality premium cider to a wider audience. Also the success in developing new tastes and styles to further develop the Sheppy brand portfolio.

What is the least rewarding part? When those new styles and tastes don't work!

What is your motto in life? 'If it gets too much go for a bike ride.' It's amazing how a few hours on my bike relieves tension, refreshes the mind, and helps me focus.

If you were allowed one dream perk, what would it be? More time with my family. Even though my wife and I work in the business together, we find little free time for each other or our two teenage daughters.

Do you have any phobias? Claustrophobia.

If you could change one thing in grocery, what would it be? More communication and business development support for the smaller, regional producers.

What animal most reflects your personality? A bull: head of the herd, quiet and relaxed, until wound up!

What's your favourite film and why? Master & Commander. This film captures the tactics of taking on and beating a mightier foe. It also covers the unique discoveries (at that time) of the flora and fauna of the Galápagos Islands.

Which celebrity would you most like to work with? Jonny Wilkinson, a true master in his own field of rugby.

What would your death row meal be? Finest Longhorn rib of roast beef, roast potatoes and Yorkshire pudding, followed by bread & butter pudding. And of course a bottle of Sheppy's finest Vintage Reserve Cider.