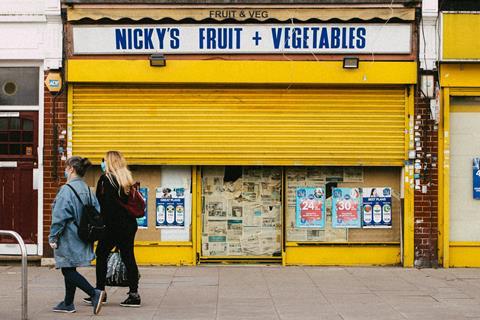 Prime minister Boris Johnson broke ranks with the rest of the UK yesterday and announced moves to ease the lockdown will begin in England on Wednesday.
The PM urged manufacturing staff who had stayed at home to return to work, though to avoid public transport if possible.
The government also revealed a new Covid Alert System, with five levels that would govern how quickly lockdown restrictions could be eased. Johnson said schools could possibly re-open for some pupils on 1 June and the hospitality sector may see a partial return from 1 July.
More details of the plan are due to be announced at 2pm today, but here is how industry groups have reacted so far to the proposals.
Helen Dickinson, CEO, BRC
"We share the view of the prime minister that safety is what counts when determining when shops can reopen. Already retailers around the country are working on plans for reopening safely and with all necessary social distancing measures in place. The BRC and Usdaw have supported this process with our own social distancing guidance, learning from the experiences of thousands of supermarkets and other essential retailers. It is vital that the reopening of stores is based on who can do so safely, as opposed to trying to draw lines in terms of different sizes or types of shop.
"Further clarity is needed in coming days and we look forward to more details from the government. We need a plan for shopping as well as shops - this means a plan that allows safe navigation both to and through our retail centres - and we look forward to continuing to work closely with the government to support this process."


Paddy Lillis, general secretary, Usdaw
"Usdaw's absolute priority is the safety of our members and we have emphasised safety first in all the discussions we've had with the government. Non-food retail should only start trading again when expert public health advice agrees, but even then we must have a guarantee that the right policies and practices are in place to make workplaces safe.
"The vast majority of our members are key workers in the food and pharmaceutical supply chain and we have worked with employers to ensure that these essential services have been able to continue safely. As and when other retailers are allowed to open they must do so in a measured and safe way. We cannot afford to cut any corners. The last few weeks have laid bare the terrible damage this virus can wreak.

"Usdaw and the British Retail Consortium have developed advice and guidance for the non-food retail sector on what effective safe distancing in the shops might look like. We would urge all high street retailers to study the joint advice and open a dialogue with Usdaw and the BRC on putting in place plans for adequate social distancing measures in their stores."

Kate Nicholls, CEO, UKHospitality
"The prime minister gave us a sense of the shape of his plan and the journey ahead. Much detail will follow but the focus on saving lives, and saving livelihoods, is an important and positive basis for progress.
"Mr Johnson was explicit about his commitment to support those workers whose businesses are not able to return soon, and we remain committed to continuing our dialogue with the government to achieve that. We have been calling for a more flexible, extended furlough system and today's statement appears to leave the door open for that.

"UKHospitality has already been working up protocols for implementation in different parts of the sector, to allow venues to confidently open their doors when it is safe to do so. This is very much consistent with the approach of 'Covid secure' standards that the prime minister referenced. He recognised in his statement that some parts of business will be able to open and others won't - we will work to ensure that the government is well-placed to support those in hospitality that need longer, as well as on enabling those who are able to return."
Tim Rycroft, Chief Operating Officer, FDF
"It was encouraging to hear the PM's outline thinking about a 'roadmap' to recovery, though many important questions remain. Over the last two months food and drink manufacturers have taken many steps to protect their workforce and to keep the nation fed. We will be looking closely at the Government's detailed guidance to ensure it gives our companies the clarity they need.
"We're very proud of the hidden heroes across the food and drink manufacturing industry. The supply chain has continued to demonstrate its flexibility and robust nature while dealing with unprecedented consumer demand."
Emma McClarkin, CEO, British Beer & Pub Association
"The industry was looking for a glimmer of hope today, a date to plan to and further financial support reassured, but it looks like we have more weeks of uncertainty ahead of us.
"With insufficient clarity as to when pubs will reopen, our sector remains in limbo and facing severe uncertainty and financial devastation. If government plans to keep pubs closed until the final phase of release, as rumoured, this would make pubs first in and last out of lockdown.

"Despite this, the government hasn't outlined any specific additional financial support for pubs to assure and help them through the extended lockdown hardship they face. We understand that pubs should only open when safe to do so, but extending the lockdown without offering additional support will be devastating.

"Our own research shows that 40% of Britain's pubs won't survive beyond September with the current level of financial support on offer from the government. That's almost 19,000 pubs that won't reopen. The government must understand that the current financial support they are providing, although welcome, does not go anywhere near enough to cover pubs' costs through an extended lockdown. This is before we even consider an eventual reopening, inevitably with vastly reduced revenue due to stringent social distancing restrictions in place.

"Without this specific additional financial support, the social hubs and heart of communities in many towns, villages and cities across the UK will be lost forever - resulting in immeasurable damage to the wellbeing of our nation. Our clear and urgent ask to the government is that they recognise the real jeopardy facing the great British pub and put in place targeted measures now to save it, or risk losing local pubs forever."
Carolyn Fairbairn, director-general, CBI
"Today marks the first glimmer of light for our faltering economy. A phased and careful return to work is the only way to protect jobs and pay for future public services. The prime minister has set out the first steps for how this can happen.
"Businesses are keen to open and get our economy back on its feet. But they also know putting health first is the only sustainable route to economic recovery. The message of continued vigilance is right.

"This announcement marks the start of a long process. While stopping work was necessarily fast and immediate, restarting will be slower and more complex. It must go hand-in-hand with plans for schools, transport, testing and access to PPE. Firms will want to see a roadmap, with dates they can plan for.

"Success will rest on flexibility within a framework: clear guidance which firms can adapt for their particular circumstances. Financial support will also need to evolve for sectors moving at different speeds - some remaining in hibernation, while others get ready to open safely.

"The coming weeks should see business, government and employee representatives working together as part of a national effort built on openness and trust. This is the only way to revive the UK economy and protect both lives and livelihoods."
Christopher Snowdon, head lifestyle economics, Institute of Economic Affairs
"Is the policy to manage the virus or eradicate it? Does the government have a plan or is it stalling for time? Every delay adds to the human and economic cost of lockdown.
"Mr Johnson is still not being straight with the British people. The original strategy sought a balance between controlling the outbreak with protecting people's livelihoods and liberty. There are worrying signs that the government has now been swayed by the most hysterical voices in the commentariat towards seeking to avoid the death of anyone of any age at any cost.

"The absence of the NHS from the new slogan is a tacit admission that the crisis used to justify the lockdown has passed. Having granted itself extraordinary draconian powers on the pretext of an emergency, the government shows little sign of relinquishing them.

"As the lockdown begins to kill more people than the virus and the economy suffers the biggest hangover in history, keeping tens of millions of healthy people in a form of quarantine will become dangerously unsustainable."