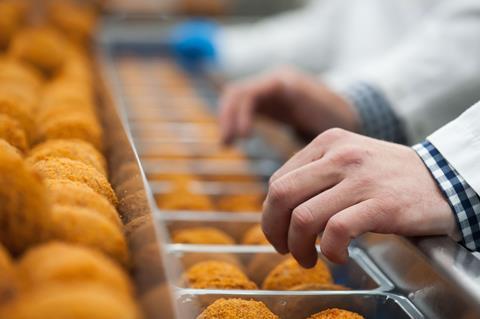 The government has told industry leaders food workers should continue to report to work as normal in areas affected by the new South African coronavirus variant, amid fears the new outbreak could cause a spike in absence rates.
With surge testing being carried out by health officials, police and firefighters in affected areas – including Surrey and Walsall, as well as parts of London, Kent, Hertfordshire and Lancashire – assurances were sought from government in a meeting this morning with Defra.
"The strong message was that food workers are essential workers and they should continue to report for work," said a source in the talks.
"There are several food factories in the areas affected and there were concerns about advice being given for people in those affected areas to stay at home.
"But the message from Defra is that key workers should still go to work, although they should make themselves available for whatever testing facilities are in place in their areas."
The Grocer revealed last month that mass testing for coronavirus was being rolled out across the industry.
It is understood more than 150,000 workers have been testing, with more than 100 food companies signed up.
The new surge testing in response to the South African variant includes door-to-door and mobile testing centres in areas linked to the new variant, including:
Parts of the ME15 postcode area in Kent
Parts of the WS2 postcode area in Walsall in the West Midlands
Parts of the GU21 postcode area in Woking, Surrey
The CR4 postcode area around Pollards Hill, south London
Tottenham Hale in the N17 area of north London
Parts of W7 and W13 in west London
The EN10 postcode area in Broxbourne
Parts of the PR9 area in Southport
Heath secretary Matt Hancock said it was "absolutely vital" that people in these areas where cases of the variant had been identified minimised social contact.