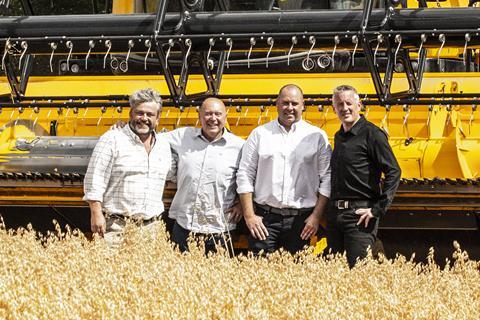 Glebe Farm has announced a hat-trick of appointments to its senior leadership team.
Tony Holmes and John McGowan have joined the sales division in the newly created roles of UK sales lead and strategic business development respectively, while Malcolm Plows has been added as a non-executive director.
The trio would boost Glebe Farm as a player in the oat milk category, following a recent increase in sales and listings for its PureOaty in Morrisons and Holland & Barrett, the brand said.
Holmes arrives with years of sales and marketing experience, having held senior positions at Bestway and Coca-Cola. He also played a key part in the 2011 launch of the controversial Health Lottery.
"There is something special about Glebe Farm," he said. "Having come from some big conglomerates, it's great to be working for an independent business owned and run by local farmers that has innovation at its heart. The brand has great British provenance, with a unique and real story to tell."
Like Holmes, Plows and McGowan are both veterans of Coca-Cola, where Plows had numerous titles, including trading director and commercial director.
McGowan started at the soft drinks giant as sales representative, eventually becoming senior customer manager of the McDonald's account.
All three men "believe in what we are doing, and are joining a pivotal time for the company", said Glebe Farm co-owner Philip Rayner. "It's time for local produce and British farmers to challenge big food, especially when most of it is unnecessarily imported."