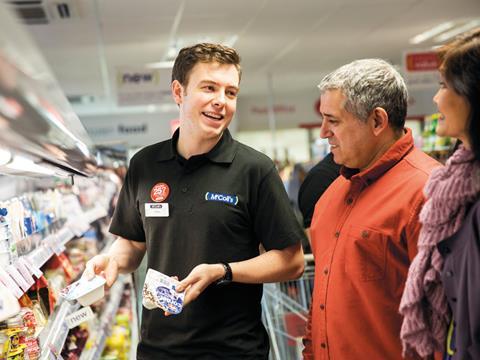 One in five UK grocery managers feel they are failing to make decisions quickly enough to meet customer demand, a survey of top retailers has found.

Just over 21% of UK respondents said they were struggling to deliver products speedily enough to customers in a global survey by retail analytics company Blue Yonder.

Of the 152 UK respondents, 26% believed they weren't providing the same customer experience across all channels, or a truly omnichannel experience.

And managers largely blamed the supply chain for the lack of speed, found the survey, which took anonymous responses from companies with more than 500 employees and a turnover of £100,000 or more.

Nearly four in 10 said the supply chain was slowing them down, rather than helping them make fast decisions.

When asked what factors were hindering the customer experience, 18% cited the decision-making speed in the supply chain, while 16% blamed lack of investment in supply chain optimisation.

Some 17% said there were simply too many decisions to make, while 15% bemoaned the lack of data availability and quality.

Blue Yonder founder Professor Michael Feindt said many grocery managers felt the supply chain was the "weak link" in delivering a service at the pace customers expect. But he warned the problems could not continue unchecked.

"No retailer will survive if they do not adapt their decision making - whether in the supply chain or on the shop floor - to match the new clock speed of the customer and keep pace with their expectations," Feindt said.