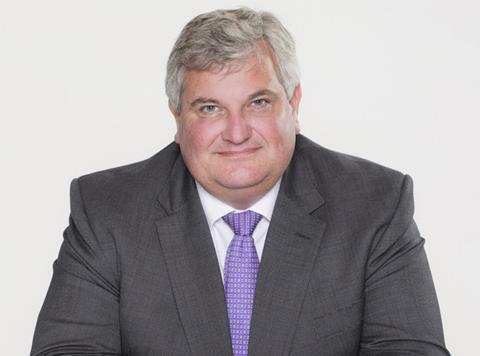 Mark Price is making coffee. "It's a Nespresso machine, but I put the Waitrose capsules in rather than the Nespresso ones, which, I have to say, I do prefer. And they are cheaper. Plus I got really irritated by having to order online and wait. It was just a pain in the backside. I can go to Waitrose and pick up capsules that are just as good if not better… look at that, I can't believe I'm plugging my own business."

It's not his business any more, of course. But Price will always love Waitrose. He departed in 2016 after 33 years, succeeded as MD by Rob Collins, and vowed to make a clean break. Has he succeeded? Or is he hanging around like a shadow?

"No. No, no, no. I was very clear when I retired from the partnership that I had retired. Lots of people that knew me well said 'That's not going to happen, you'll still be really engaged'. But I've had my time, I've done my job. Now it's up to Rob and the new team to set out a new future based on the facts as they see them. I saw Rob before Christmas and it was really nice, but I'm insanely busy with the day job."
Mark Price on management…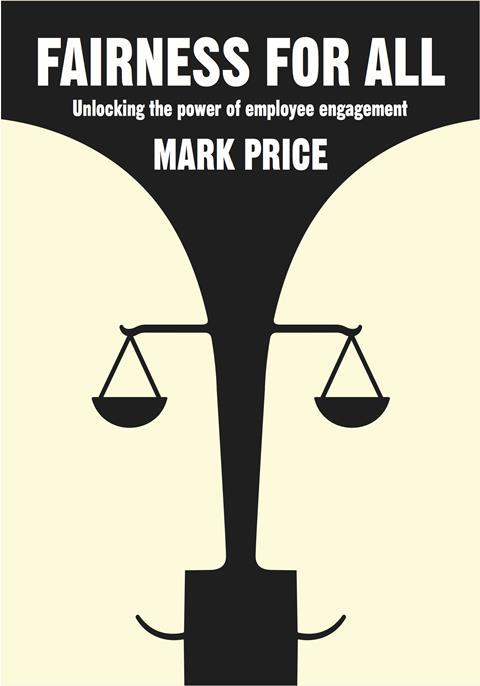 On employee engagement: There are sound and compelling reasons to engage your workforce. It will make a noticeable difference to your profitability, and in a range of different ways.
On corporate values: Employees are increasingly choosing to work for organisations whose values resonate with their own. Those who approve of their company's commitments to social responsibility have been found to be far more engaged and are more apt to believe their employers are interested in their wellbeing.
On rewards: John Spedan Lewis realised that reward went beyond a pay rate. He saw how his all-embracing approach to engagement built self-esteem. And to reward longevity of service and promote self-development, 26 weeks' paid leave is awarded after 25 years' service.
On strategy: I once asked Constantinos C. Markides, professor of strategic leadership at London Business School, if there was one, fail-safe business strategy that has proved successful above all others. Without skipping a beat, he replied: "Yes. It's doing the opposite of what others are doing."
On capitalism: What is being advocated here is more than making a workplace a bit happier and a bit more decent. It's an argument for a fairer form of capitalism.
Fairness For All: Unlocking the Power of Employee Engagement by Mark Price (Stour Publishing) Out now in paperback, £10.99, ebook also available
The day job is minister of state for trade policy. In a post-Brexit world that involves flying to "30 countries in the last six months, on a plane three weeks out of four, ensuring the UK gets the very best platform for trading deals in the future. I've been in this job for a year but it feels like 10."

It's gruelling, but he's loving it. "I do miss things about food retailing but I don't have time to think about it. I'm enjoying learning about politics, how government works, and I get to see the world. I get to understand not only domestic UK issues but also global political and trade issues. It's been a wonderful way for me to learn and grow as an individual, with fantastic support. I've got nothing but praise for the civil service. It's filled with highly capable people."

Right now, it needs to be. "My role is setting out strategy and negotiating future trade deals. We have been very clear on what we want from Brexit negotiations and people want to make sure their trading relationships with the UK continue. And people want to make trade deals where we don't have them. We have 36 trade deals through the EU with 60 countries and a number going through the EU, like Canada. All those countries want to continue to trade with the UK in a post-Brexit world. The appetite is significant."

Including Donald Trump? In his new book (see box, left) Price talks about Trump's protectionist policy for the US and how it could see "an end to trade deals". But Trump is a self-professed Anglophile, which has led to all sort of predictions on exactly where we stand in 'the queue'. Does Price think the UK is a special case?

"In that chapter I was talking about the approach he took in his election campaign, but he's since formed a very good relationship with our PM and agreed to set up a working group on trade with the UK. The conversations he's had with our PM were very positive and he's very keen to find a way of doing a trade deal."

Given it's been 106 days since Trump took charge, and just 37 days since Article 50 was triggered, it's early days. "The PM has been pretty clear in terms of wanting a smooth transition into the new world, both with the EU and with all the countries we trade with through the EU. She has set a very pragmatic and professional tone. I think she's done a first rate job. She's had a tricky wicket but I think she's been remarkable, frankly. She's handled things with great skill and professionalism."

Was Price surprised by the announcement of the snap general election, due to take place in just over four weeks? "She has my full, utter, and complete support and I hope people vote for her to make sure she has a mandate, so when we negotiate with the EU it knows she does so with the full support of the British people. That's my great hope. To my mind, of all the party leaders, she's the best equipped to do what needs to be done over the next few years, which will be challenging. There is a lot to do…"
Victims
Price, meanwhile, has carved out "a really great balance" by "doing something that is hopefully good for our country and writing my books, which gives me huge pleasure". To date he's published three, The Food Lover's Handbook, Workplace Fables, which will be released in October, and Fairness For All, which is out now. In concise fashion it explores the theory behind the John Lewis model and it's deliberately aimed to have wide appeal. "Shareholders should read it. Managers should read it. Employees should read it. Trade unions should read it and consider whether an adversarial approach is the best way forward, or a more engaged and collaborative approach is better. There are messages in the book everyone can sit back and reflect on. I think it resonates with how people are thinking about how the world is being shaped, how they feel about their workplace and society, and how they want it to change and develop."
"The current system has left people feeling like victims. There is a general feeling they are working harder but being left behind"
He started writing it in 2011. "I went to the Occupy protest and what struck me there, and has struck me since, both in the UK and as I travel the world, is a sense the current system has left people feeling like victims. Whether it's losing jobs to technology, jobs being outsourced or more people coming into the country, there is a general feeling they are working harder but being left behind. It made me reflect on the JLP model."

The JLP model puts employees first, over and above shareholders. The theory is an says an employee that feels genuinely valued will perform better and, therefore, so will the business. "There are lots of places where the first thing you're taught is that the supreme purpose of a CEO is to maximise shareholder returns. The subtext is you do everything possible to boost profitability in the short term because if you don't, people will move their money from one business to another. My argument is shareholders will do much better if the CEO engages their staff and takes a medium to long-term view of the business."

If that's the best strategy, why don't more businesses engage with it? "Through the book I hope to provoke and promote that debate. We would have a much stronger economy if more businesses engaged more fully with their employees. When they do, productivity is higher, shrinkage is lower, staff turnover is lower, because people feel more engaged in the success of the business. And the single most important thing is sharing knowledge. Being open and transparent with information, then trusting people and empowering them, giving them as much freedom as you can to do their job and to gain enjoyment from it. These things have a huge benefit on how people think about their workplace and how committed they are within it. And by setting it out in a straightforward way I hope people think about it, and see the benefits."

At one point, Price highlights the supermarket practice of rapidly rotating buyers to prevent them becoming too entrenched with suppliers - or to put it another way, becoming too friendly with them - and so risk losing their ruthless edge. Price believes there is as much to gain by building a buyer up over time to become a genuine specialist in their field. Are both approaches equally effective?
"If you want short-term success you can drive it through fear. But I don't think short-termism is good for business"
"It depends. Do you value nurturing a long-term relationship where you work together on developmental issues? Or are you focused on driving short-term value? If you want the latter you regularly rotate, don't let them get too close. But long-term partnerships will be better served by a buyer who really understands the category, and a supply base that wants to build something over many years. Long-term sustainable success comes from building relationships. If you want short-term success you can drive it through fear. But I don't think short-termism is good for business, the economy or society."

Writing books, and flying around the world playing a pivotal role in the way the UK does business, clearly suit Price. But he still talks fondly of the supermarket business, of which he now only has a "helicopter view". When asked who should win The Grocer Gold for Grocer of the Year he laughs, and says: "I haven't got a clue! In my old job I visited every supermarket competitor every week. Now I rarely go to a supermarket. I just don't have time. I've been so lucky, this new role is a wonderful thing to do. Because of that I haven't missed food retailing. But I loved it. It has great characters. I had the happiest time at Waitrose. And who knows, one day I might come back to it, in some way. But, for now, I've got a lot of work to do."