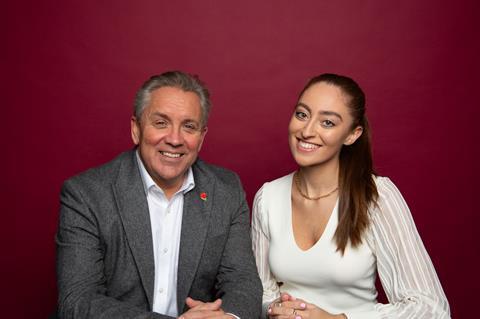 Former Sainsbury's CEO Justin King has taken a stake in the influencer marketing platform Invyted, as the company targets further growth and expansion into new categories.
Invyted was founded by food blogger and influencer Asti Wagner in 2021, as a means to make it easier for brands and retailers to match and manage their relationships with social media influencers. It is backed by Leon co-founder John Vincent, who joined earlier this year as executive partner.
The company did not disclose the amount of King's investment, but Vincent said it was "very material". King will now work with the company as an advisor.
"I am very pleased to have secured Justin as an investor and I am privileged to have his support and guidance," Wagner said. "As we grow within hospitality and expand into packaged goods, we will benefit hugely from his experience."
It comes as Invyted – which rebranded from Inbited following Vincent's investment – is set to kick off its next stage of growth, including the launch of a new gifting function that enables consumer brands to send products directly to influencers to review.
The platform initially soft-launched in the food and hospitality category, but has since expanded to categories including beauty, cinemas and music venues. It has grown quickly since the relaunch in May, growing its network of vetted influencers to more than 1,000.
As well as enabling businesses to connect with social media personalities that are relevant to their product or venue, Invyted's technology enables them to manage their relationships with accounts across different social media platforms, including tracking the reach of different campaigns and posts.
King's stake is the latest in a string of investments he's made since he left Sainsbury's in 2014. It includes seltzer brand Served, which is backed by popstar Ellie Goulding, and a "significant stake" in e-commerce convenience platform Snappy Shopper in 2021.
In April he joined the grocery arm of restaurant chain Itsu as chairman.
"Invyted impressed me from my first introduction with a dynamic and passionate founder in Asti Wagner, now helped and guided by an experienced entrepreneur in John Vincent," King said.
"There isn't a company that I work with that isn't exploring how to make influencer marketing work for them, and the uniqueness and effectiveness of the Invyted solution struck me immediately.
"The rapid adoption of Invyted by both influencers and marketeers supports its ambitions to scale rapidly. I'm delighted to be able to support this," he added.