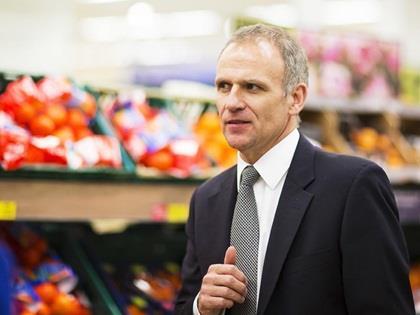 An influential investment group has called on shareholders to vote down the Tesco pay report over relocation costs for CEO Dave Lewis.

The Grocer understands that Lewis, who took over the reins in September 2014, had been commuting to Tesco's Welwyn base from his family home in South West London but chose to buy a second property closer to Welwyn last year so he could be nearer the office during the week.

Tesco's annual report showed the costs associated with this weekday relocation - primarily legal fees and stamp duty - were £144k, and with £71k of car-related benefits added up to annual benefits of £223k. This represented a 179% increase in benefits from the previous year's £80k - a level investment group Pensions & Investment Research Consultants (PIRC) said was "not appropriate".
PIRC called on Tesco shareholders to vote against its remuneration report at next week's annual general meeting, also citing concerns over the level of its long-term incentive plan and the ratio of Lewis' pay to the awards given to average employees.
The criticism comes despite Lewis taking a 10.5% pay cut last year despite leading the retailer's first sales growth in seven years.
Although his base salary remained fixed at £1.3m, his annual bonus fell from £3m to £2.4m for 2016/17, taking his overall package down from £4.6m to £4.2m.
This is not the first time PIRC has called for shareholders to revolt on Tesco's executive pay, calling Lewis' pay "high compared to salaries of others in the peer group" back in 2015.
Lewis is the best paid supermarket boss, with Morrisons' David Potts increasing his pay by 24% to £2.8m in 2015/16, while Sainsbury's this week revealed Mike Coupe's total pay fell by 16.2% to £2.4m last year as his annual bonus payout was cut to zero from £767k in 2015/16.
Sainsbury's executive annual bonus payments are driven by a mix of targets, related to profits, sales and "customer-focussed and individual performance" metrics. Saibnsbury's failed to hit the bonus-linked base targets for annual profits and sales last year.