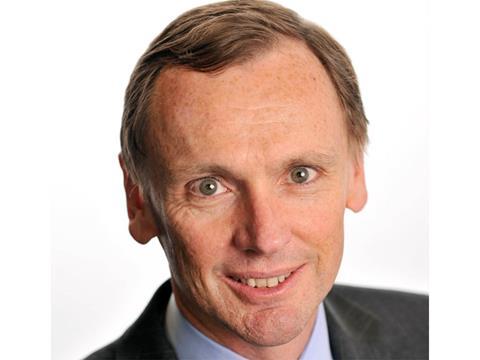 Marks & Spencer CFO Alan Stewart is moving to Tesco to fill the vacant post left by its departing CFO Laurie McIlwee.
M&S confirmed today that Stewart had stepped down from the board and would leave the company on a date and on terms still to be agreed. It said the search for his successor had begun.
Stewart has been CFO at M&S since October 2010 and only last week the retailer announced he was taking on additional responsibility for property as part of a wider boardroom shake-up. He also recently joined the board of Diageo as a non-executive director.
Tesco had been looking for a new chief financial officer since Laurie McIlwee announced his intention to step down after 14 years with the retailer in April.
Tesco CEO Philip Clarke said: "When we set out on this search we wanted a candidate who had the right blend of experience, leadership and values to play a leading role in the transformation of Tesco. We have found all three in Alan. I am looking forward to working alongside him and I know Tesco will benefit from the breadth and depth of his experience."
Stewart's basic salary will be £750,000. Tesco said he would be granted replacement share awards with a value of £1.737m in lieu of his deferred share awards from Marks & Spencer, which will be forfeit when he joins Tesco.
Stewart has extensive experience in senior positions. Before joining M&S he was CFO at aircraft leasing company AWAS and has also spent three years as group finance director at WH Smith. Before that he spent seven years at Thomas Cook, culminating in his appointment as CFO. He started his career working for HSBC Investment Bank.
Analyst sources said Stewart was a very solid FD and would be good fit for Tesco. From his time WH Smith and M&S, he is known for keeping tight control of costs.
"He did a very good job at WH Smith and other than food, the one thing M&S has done well is controlling their costs and Alan is responsible for that. M&S had an inflation allowance built into the cost base of 3-4% and now that is nearly always flat," said one analyst source. "He also has a good eye for detail and explains things clearly."