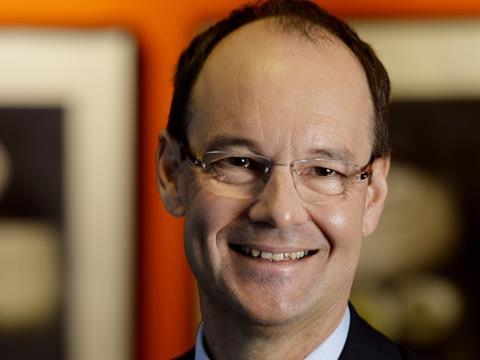 Mike Coupe officially took up his new role as chief executive of Sainsbury's this week. The Grocer takes a look at his to do list.

1) Become a CEO

It sounds simple, but top of Coupe's to do list is probably one of his hardest tasks. Coupe has never been a CEO before - though he was MD at Iceland between 2001 and 2004 before joining Sainsbury's - and he has big shoes to fill.

He needs to fill the vacuum left by Justin King and stamp his authority both internally and externally. He's already got his new team in place (in April seven directors were promoted), and this summer will be embarking on a company-wide tour to meet a Great Place To Work Group member from every store, depot and store support centre.

"Justin was great at engaging operational people in their masses. He was one of them," says Tony Gregg from Anthony Gregg Partnership. "Mike will need to do the same. And although he's got a great team, he also needs to bring in some fresh blood from outside Sainsbury's to inject new ideas into the business. The new Netto venture is the ideal opportunity to do this."

2) Reverse the sales decline

Like-for-likes were down 1.1% in the last quarter - Sainsbury's second consecutive quarter of declining sales - commentators suggest King is leaving Coupe with a hospital pass.

Coupe has the difficult task of reversing this decline in a market where the big four are coming under continued pressure from the discounters and in the middle of a supermarket price war.

There are tentative signs sales are on the up. Sainsbury's sales growth was just 0.9% in the 12 weeks to 25 May according to Kantar Worldpanel, but rose to 3% in the 12 weeks to 22 June.

Key to reversing sales will be "making its superstores and hypermarkets relevant to the future, in doing so limiting the cannibalisation from convenience and online," says Shore Capital analyst Clive Black.

3) Tackle the discounters

Three weeks ago, we would have been asking what Coupe planned to do about the discounters, but then Sainsbury's teamed up with Netto owner Dansk Supermarked to bring Netto back to the UK.

The move was met with universal surprise, but no-one is arguing with the logic but it won't be plain sailing. Can it grow quickly enough, will the locations be good enough, and will the range and products offer sufficient value to provide a meaningful challenge to Aldi and Lidl - while also ensuring it doesn't hit the core Sainsbury's brand?

4) Retain its USP

While a supermarket price war is raging, Coupe will have to ensure Sainsbury's retains its point of difference in terms of product quality, range and innovation. Sainsbury's Brand Match is also creaking a bit: last month, four new categories were exempt from the price-matching scheme and it changed the qualification from a minimum spend of £20 including at least one branded item, to 10 different items including one branded product.

5) Win Tesco court case

Coupe has thrown his full support behind this one since the retailer launched its Value of Values campaign in July last year after the ASA threw out Sainsbury's complaint that Tesco's Price Promise scheme did not make fair own-label comparisons. It launched a judicial review last October. It is expected to be heard in the High Court this autumn.

Coupe will want a good outcome, although a high-profile case like this will ensure lots of coverage in the national press about product specifications and sourcing credentials.

6) More non-food success…

Unlike its rivals, non-food sales are in strong growth at Sainsbury's (albeit from a smaller base), growing at over twice the rate of food, its annual results in May revealed, with annual sales of general merchandise at £1bn and clothing sales at £750m. Last month, it also finally revealed it is to trial an online clothing offer this summer. But making a profit from selling clothes online will be a tough nut for Coupe to crack.

7) …and think multichannel

Sainsbury's is on a mission to make sure its customers "can shop with us however and wherever they want to".

Black believes Coupe should be "striving for the seamless shopping experience promised by multi and omnichannel" and "demonstrating digital can be worthwhile". Sainsbury's revealed in May that when customers shop at its supermarkets, in its c-stores and online, their total spend more than doubles. It also said Sainsbury's Bank customers spend up to 15% more per month with Sainsbury's.

8) Drive growth of complementary services

Coupe will also need to demonstrate that taking full control of Sainsbury's Bank earlier this year was a sound investment.

There are significant opportunities for growth at Sainsbury's Bank. Sainsbury's revealed in May that in a poll of 800 people asked to name a financial service provider, only 23% named Sainsbury's Bank, versus 57% for Barclays, 45% for HSBC and 43% for Natwest. However, 59% said they would consider using Sainsbury's Bank, against 50% for Barclays, 47% for HSBC and 46% for Natwest.

There are also plenty of other growing complementary services such as I2C, pharmacies, mobile and energy.