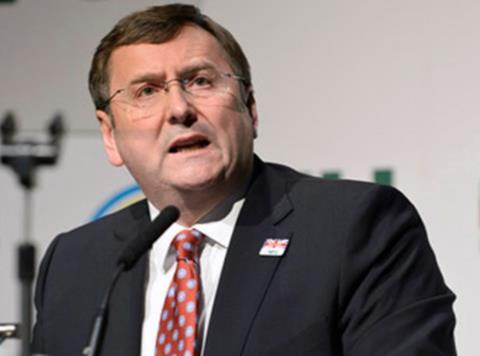 Former Tesco chief executive Philip Clarke will not face charges over the accounting scandal at the supermarket giant, it has emerged.

Yesterday Clarke's lawyer, David Corker, said he had received a letter from the Serious Fraud Office indicating that his client would not face prosecution, confirming speculation in recent weeks.

"Following a thorough review of the evidence obtained … it has been decided not to initiate criminal proceedings on the grounds there is insufficient evidence to provide a realistic prospect of conviction," Corker explained.

Three other former Tesco directors face trial next September in connection with the overstatement of its profits in 2014.

Carl Rogberg, Tesco UK's former finance director, Christopher Bush, its former managing director, and John Scouler, the former commercial director for food, were each charged with one count of fraud by abuse of position and one count of false accounting.

Clarke was questioned over the scandal in 2014 when the company admitted it had overstated profits by £263m.

The SFO and Tesco declined to comment.

Tesco is also facing a £100m civil lawsuit brought by more than 125 institutional funds over alleged breaches of the Financial Services and Markets Act in relation to the scandal.