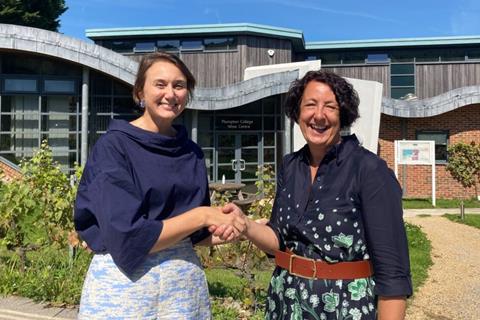 Wines of Great Britain (WineGB) has appointed Nicola Bates as its new CEO.
Bates will join the trade association at the end of October from the Portman Group, where she has been employed as director of strategy and external affairs. Prior to this she worked at communications and recruitment agency Ellwood Atfield.
She was a parliamentary candidate for the Conservative Party in Sheffield Hallam from 2010 to 2015.
She replaces Simon Thorpe, who stepped down as head of WineGB in April.
Bates brought "a unique combination of senior leadership experience" from her body of work across politics, commercial consultancy, charity and membership bodies, WineGB said.
"With substantial experience across the disciplines of people, reputation and organisational strategy, she will support WineGB and help drive the industry forward," it added.
Bates – who will be WineGB's first female CEO – said: "With production having doubled over the past five years, and set again to repeat this substantial achievement, I am overjoyed to be a part of the next phase of growth for English and Welsh wines.
"The sector will likely soon face the challenges that come with such success, and this is where WineGB steps in with its significant role to shape the workforce, the customer experience, and the reputation."
Sam Linter, WineGB chair, added: "The WineGB board were looking for a specific set of skills and experience that are required to deliver success for the organisation and industry as we enter a new phase of maturity.
"During an extensive recruitment process, Nicola demonstrated the experience and diverse skillset required to run a growing trade association with a rapidly increasing external focus."
Bates will be succeeded at the Portman Group by David Saer, the current head of policy and public affairs at the industry watchdog.
Portman Group CEO Matt Lambert said Bates had played a "pivotal part" in shaping the organisation during her five-year tenure.