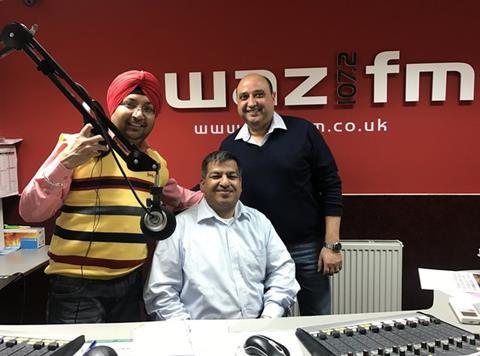 The Scottish Grocers Federation is reaching out to Asian and African retailers through Asian community radio station Awaz FM.

The Glasgow-based radio station hosted a live two-hour phone-in with SGF chief executive Pete Cheema and past president Abdul Majid on Monday 24 October.

The SGF took calls from retailers in both Punjabi and English and discussed a range of issues affecting independent shops including the national living wage, bank charges and commission rates.

Awaz FM broadcasts in English, Urdu, Punjabi, Hindi, Pahari and Swahili featuring news, community information and entertainment.

"We need to find new ways to reach out to retailers in every community in Scotland and we are more than happy to explore innovative ways of doing this," said Cheema.

"We are developing a very broad range of approaches to communications and information technology and this new venture with Awaz FM has real possibilities."

The SGF is currently in discussions with Awaz FM to develop the concept into a regular feature.