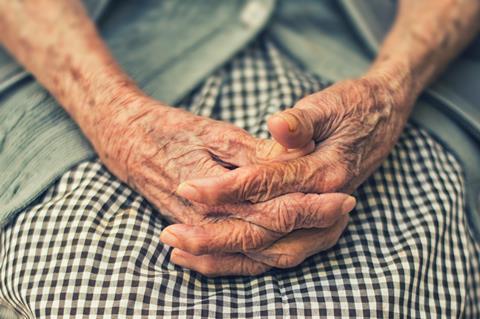 Older people's charity Independent Age has called on supermarkets to scrap delivery charges for those most at risk from coronavirus this Christmas.
At the start of the pandemic many supermarkets offered free priority slots to vulnerable people, as well as dedicated in-store shopping hours. But after the partial easing of lockdown restrictions in August, delivery charges have been broadly reintroduced for priority customers, and the dedicated hours have disappeared in many cases.
Independent Age research suggests more than half (57%) of people over the age of 65 do not feel comfortable shopping in a supermarket. With little option but to shop online instead, the charity says vulnerable older people are being "unfairly penalised through delivery charges and minimum spends". As a result of the "mounting costs" many will "struggle to access food over Christmas" the charity warned.
It is calling for a reduction or removal of delivery costs and lower minimum spends for priority customers, a reintroduction of priority shopping hours and greater emphasis on safety measures in stores.
"Christmas will be different for us all this year, but it is likely to be incredibly hard for older people and those more vulnerable to the virus. Many will not only be apart from their loved ones, but may also face a Christmas when buying groceries forces a terrible choice," said Independent Age CEO Deborah Alsina.
"This winter, older people will either have to risk their health in crowded supermarkets or pay unexpected additional costs for home delivery. The supermarkets really stepped up during the first lockdown, we're calling on them again now to help those at risk through this winter," she added.
Such moves would have public support, YouGov reserach commissioned by the charity indicates.
A survey found three-quarters of people (77%) agree those who are unable to shop in supermarkets due to their age or underlying health conditions should not have to pay online delivery charges. Some 81% of people agree minimum spends on online orders should be scrapped for those who are unable to shop in supermarkets due to the health risk.
As well as the costs involved with online deliveries, the availability of slots to those in most need has become a major concern to several charity groups.
"There are people worried they'll have no choice but to leave their house to get food this Christmas – risking their health," said Scope executive director of strategy James Taylor.
"Getting food and essentials cannot wait. And it will get worse over the next few weeks," he added.