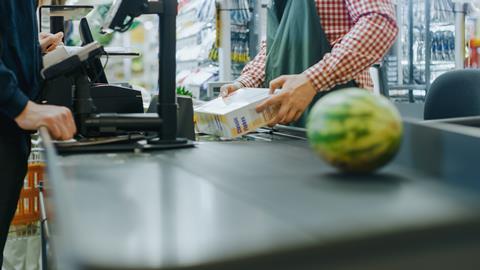 From today, the new Protection of Workers (Retail and Age-restricted Goods and Services) Act 2021 comes into force in Scotland. This creates a specific, new criminal offence for assaulting or threatening a retail worker, toughening sentencing, and sending a strong message to would-be perpetrators.
Sadly, nothing changes for retail workers across the rest of the UK: this law creates a new divide in Britain with retail workers in Dundee better protected than those in Doncaster. Surely all retail workers deserve the same protections wherever they live?
Retail violence is an epidemic that gets worse every year. At the start of 2020, there were over 450 incidents of violence and abuse every day, a 7% rise on 2019, with the vast majority not prosecuted. Since the pandemic began, the numbers have soared – one retailer reported a seven-fold increase in incidents. I have heard countless stories from retail workers of what they face day to day: people have been threatened with axes, stabbed with syringes, spat at, and coughed on. And for what? Simply doing their job - keeping the public safe by implementing Covid safety measures or age verification – both of which they are required to do by law.
Since these government requirements are often the main triggers for such violence, government must provide better protection in law, like has been introduced in Scotland today. The Home Affairs Select Committee recently concluded that offences against shopworkers "must be treated with additional seriousness" and workers afforded "extra protections". The Parliamentary support is there, 55 cross-party MPs signed the BRC's Shopworker Protection Pledge – promising to support legislation to better protect retail workers.
Yet, despite the overwhelming evidence and acknowledgement from businesses, unions and the Scottish Parliament, the UK government continues to drag its feet. It is the time to give retail workers the protection they deserve. The Police, Crime, Sentencing and Courts Bill provides the perfect opportunity, and the government should deliver on the commitment it made to bring forward an amendment in the House of Lords that affords all of our hard-working colleagues the same protections.