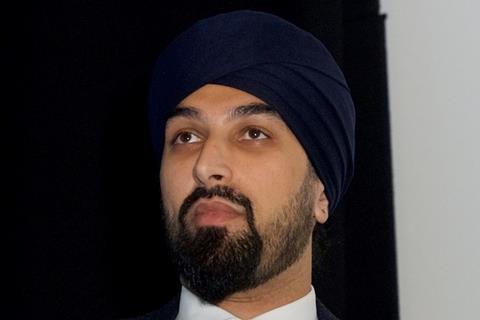 Davinder Jheeta has returned to his roots as a freelance designer following his exit from SimplyFresh last month.
He is trading under his own business called SomeoneCreative, where he provides design services for store interiors, branding, and packaging. He can also support businesses with their growth and marketing strategies.
Jheeta originally set up the business in 2015 to do "ad hoc, independent" projects for business across other sectors in a bid to get a broader outlook of branding and design while working for SimplyFresh.
"It would allow me to take my head out of convenience and then apply that back to SimplyFresh," he said. "Otherwise, you can become quite insular and then everything becomes the same. And if you think about SimplyFresh, it was always very different to the other symbol groups."
Jheeta explained he was now working back in his studio full time to carry out design projects for other businesses. He said his "client list" was less focused on retail and more "heavily slanted" towards food and beverage brands, as well as hospitality businesses. He recently designed the branding and interior for a dessert parlour.
Jheeta said, however, he would remain "close to home" and continue to work with convenience retailers when the opportunity arose, such as those who were unaffiliated to a symbol group that wanted to make their own brand.
Jheeta told The Grocer he was in talks with one retailer about designing a 'store within store' concept.
"I'm looking to move forward and work with progressive retailers and clients who are trying to disrupt the market and do something different," said Jheeta.
Jheeta left SimplyFresh in May after eight years. He was the creative and brand director. SimplyFresh founder Kash Khera said he wished Jheeta "all the best for the future".