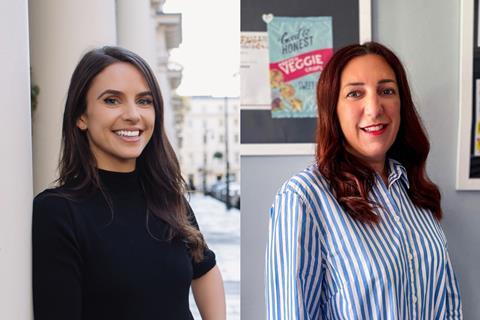 GFT Retail has made two appointments to its leadership team.
It has named Squirrel Sisters co-founder Gracie Tyrrell sales & marketing director, and made Claire Graham operations director, effective immediately.
Tyrrell – who sold a 50% share of her healthier snacking business to GFT Retail in March – is now responsible for driving sales across its entire portfolio of brands, including Good & Honest, Nom Foods and Genie Drinks.
She is also responsible for recruiting new brands to the GFT Retail portfolio.
Graham, meanwhile, has spent almost a decade at the business, playing "a pivotal role in the growth and development of the company", according to GFT Retail.
She joined as business office manager in 2014 and was appointed operations manager in 2018.
"From the day Claire joined our organisation nine years ago, she has served as my right-hand person," said GFT Retail director and founder Steve Pezzack.
"Her unwavering commitment to our beliefs, coupled with her pursuit of excellence, made her an indispensable asset to the company."
Tyrrell, meanwhile, had "a strong dedication and understanding of the industry", said Pezzack.
"I have been extremely impressed with her drive, commitment and achievements to date and I have no doubt that Gracie will be a fantastic asset to the business," he added.
Founded by Pezzack in 2002, GFT Retail is a Surrey-based snacks distributor and an importer of US and world food brands. It currently sells to over 15 markets.