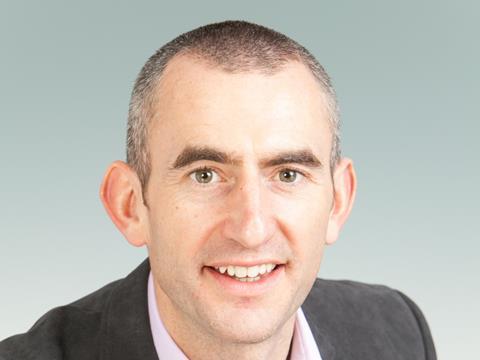 Stuart Storey

Commercial director, Mizkan Europe, on pickled onions, cycling in the rain and imaginary ice cream.

What was your first-ever job? Strawberry picking in all-weather conditions in a field near York.

What's been your worst job interview? A graduate recruitment interview with P&G. I arrived with a broken nose following a party and when offered a choice of topics to discuss, invited the interviewer to make the choice. I ended up working for Unilever!

What was the first music single you bought? The Reflex by Duran Duran.

How do you describe your job to your mates? Selling Branston, Sarson's and Haywards - constantly suggesting everyone should eat pickled onions!

What is the most rewarding part of your job? Developing a team to reinvigorate some very iconic brands and drive growth back into some forgotten categories.

What is the least rewarding part? Cycling to work through the streets of West London on a wet, cold winter morning.

What is your motto? Be the best I can be at home, in sport and at work.

Do you have any phobias? Ants. I hate them! I was on a cub camp near Hong Kong, I hated Chinese food and had a secret stash of crackers to survive. At the end of day one they were infested with ants. Starvation for 48 hours followed!

If you could change one thing in grocery, what would it be? Dual-siting Branston across stores so everyone realises the potential for livening up every meal - in sandwiches or as an addition to gravy and casseroles.

What luxury would you have on a desert island? An endless supply of Lego. You can build ­anything with it!

What animal most reflects your personality? A dog. I am friendly, loyal, sometimes a bit overenthusiastic, need lots of fresh air, exercise and regular feeding.

What's your favourite film and why? Top Gun. I feel the need… the need for speed!

What was the most embarrassing moment in your life? Having to lick an imaginary ice cream as 'Soft Scoop Stu' on the BBC's Winter Wipeout Christmas Special.

Which celebrity would you most like to work with and why? Dave Brailsford. His vision, attention to detail and coaching has transformed British Cycling. We want to apply those qualities as we develop Mizkan Europe.