Top New Talent is back. From a record number of nominations and after an exhaustive judging process, the 36 winners were celebrated at a special event at the RSA (Royal Society for the encouragement of arts, manufactures and commerce) in London. Read on to find out more …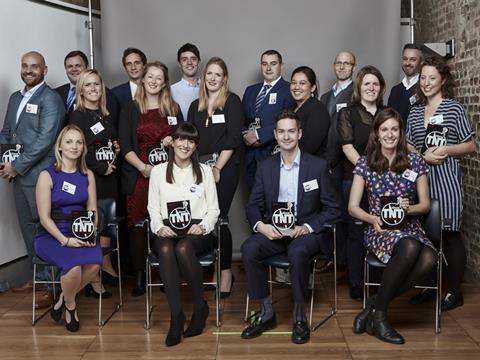 Back in 2013, they called the situation a 'ticking timebomb'. "We know that 49% of all employees in the food and drink industry are due to retire in the next 20 years and the pipeline of talent just isn't there to replace them," said the Food and Drink Federation's HR director Angela Coleshill. "Today's graduates are tomorrow's leaders, but where are they going to come from? The industry has to pull together. We have to get this talent issue cracked."
"There are so many people here from so many different areas of the industry. That gives us all opportunity to learn"

Ryan Kohn, co-founder, Propercorn, Top New Talent winner, Class of 2015
So Top New Talent was dreamed up by The Grocer to do two things: recognise and reward some of the extremely talented people who work in the food and drink industry, and to showcase the diversity of roles within it. By doing so, Top New Talent would help to promote the fact that fmcg is a brilliant industry for any future school-leavers and graduates considering their careers. Or as one senior industry executive put it: "They need to understand that working in the food and drink industry isn't just about going to work in a supermarket stacking shelves".
Since then TNT has done just that, showing off over 150 hugely talented young individuals working in roles ranging from buyers, marketeers and store managers to inventors, slavery prevention officers and social media specialists. And this year was no exception.
"I feel massively excited for the future of the industry just by knowing the incredible stuff you are up to, shaping the future and responding to the great challenges we all face," said editor of The Grocer Adam Leyland as he welcomed this year's crop to the TNT party on Monday night.
"Everyone in this room is part of the leadership of tomorrow and will fundamentally reinvent retail and brands for the better"

Anthony Fletcher, CEO, Graze
"Incredible upheaval is going on in grocery. It is in massive structural change. Online, disintermediation, health changes, the discounters, social behaviours, consumer behaviours… everything is changing. That creates uncertainty but it also creates opportunity. And you are the ones seizing it. TNT is about recognising, rewarding and championing the exciting talent emerging and I am so pleased and really proud of all of you.
"This year is at least as talented and varied as any of the previous four, with 36 really dynamic roles that show off the diversity of the industry. And there is also a real range of companies, from the blue chips like Tesco, Asda and Two Sisters to loads smaller operations and start-ups. That all brings a real energy to this event.
"But it is the people themselves who are fantastic representations of the industry. There are 3.6m employed by the industry in the UK and this year's list represents the cream of the crop. And the industry knows just how important young talent is to the future."
That's without question. But it's also true that the people on the list below, and every TNT list since 2013, provide plenty of optimism for the future of fmcg in 2016.
Top New Talent 2016 was sponsored by

Top new talent 2016 roll call: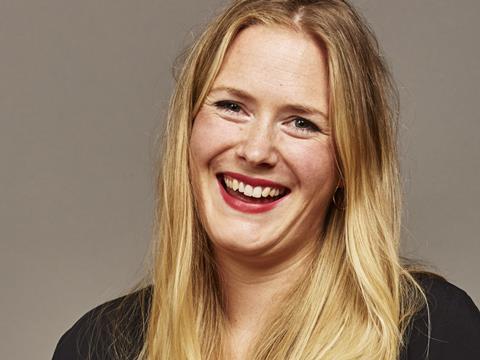 Age: 30
Job Title: Head of nutrition and recipe development
Works at: Piccolo
She's described as a "natural" when it comes to inventive new product development, but Fotheringham is so much more than an ideas person. When it comes to turning a concept into an on-shelf reality, she is full of "passion, perseverance and dedication", which she combines with the ability to put clients at ease and a "relentless energy and enthusiasm" to make things happen. Throw in a genuine desire to "educate the next generation in healthy eating" (she also spends time in community centres spreading the message of healthy eating to disadvantaged and marginalised parents) and it is little wonder cookery doyenne Prue Leith is full of praise. Alice developed recipes that "allowed babies to explore a wide variety of flavours and make a smooth transition to foods the family would eat," she says. "These recipes have been a resounding success, using innovative flavours in the babyfood market."
Amy Whitfield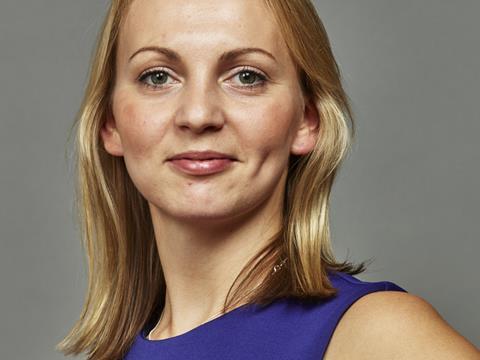 Age: 33
Job Title: Brand manager
Works at: Spar
Two promotions in two years at Spar show how highly Whitfield is thought of by Spar, which describes her as "intelligent, quick to learn, confident, knowledgeable and calm under pressure", adding that "no task is too hard and no deadline too short". Testimonials were many, but one in particular says Whitfield has the "wonderful ability of taking complex categories and influencing people across the business by her use of straightforward but compelling arguments, passion and enthusiasm".
Ayesha Mansour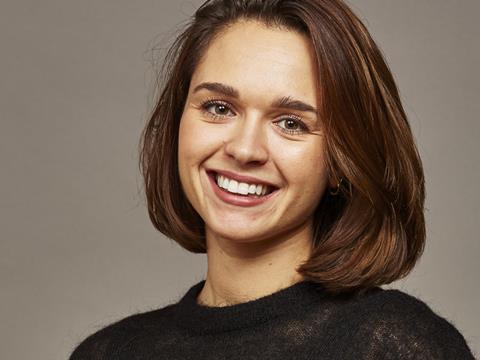 Age: 27
Job Title: Makes Friends (brand manager)
Works at: Ella's Kitchen
Mansour started as an Ella's intern in 2013 but is now described as a "star" of the business thanks to a true love for the digital world combined with a huge amount of natural creativity. Now a brand manager at Ella's, she streamlined the CRM programme and launched a YouTube channel. Her testimonial says she is blessed with an "incredibly rare combination of being brilliant at her job, while being a delight to work with", and that for "someone of her years in the industry, her focus on delivering results is exemplary". Perhaps most importantly she has a "razor sharp, unwavering commitment to the consumer" that questions why they should care and what motivates them. And she constantly pushes emerging digital platforms, ensuring Ella's is mobile first in all its thinking. Ella's says: "We are so lucky to have Ayesha as part of our team and can only see a bright future for her."
Brent Hadfield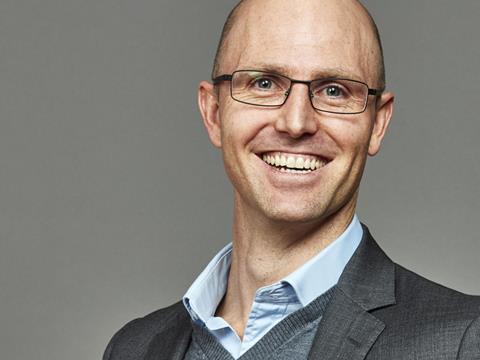 Age: 33 
Job Title: Chief operating officer 
Works at: CaféPod
In 2011, Hadfield and co-founder Peter Grainger quit their grey financial services jobs to bring their own Nespresso-compatible capsules to supermarket shelves. Five years on, from a standing start, things are looking perkier than a quadruple espresso. With a 60% share of the market and a projected 2016 turnover of £6m, the team has gone from two to 20, and keeps on expanding. Hadfield is responsible for keeping up the momentum, making moves into new markets and delivering new product launches, all the while ensuring smooth production, handling the cashflow, and leading fundraising efforts.
Charlotte Hall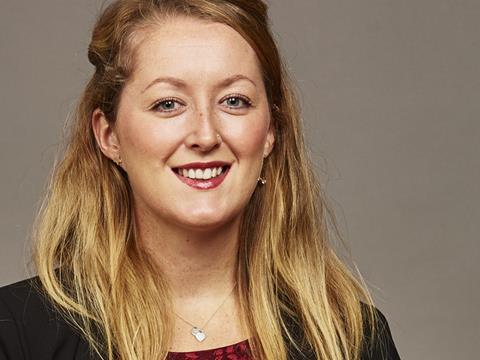 Age: 31 
Job Title: Senior director, baby, beauty & toiletries 
Works at: Asda
Hall started on the graduate scheme at Asda in 2008. After a rapid rise, Hall is now one of its youngest senior directors looking after baby, beauty and toiletries, an incredibly important category for Asda. Her strengths are a blend of customer focus, commercial trading experience and market insight, combined with commercial acumen, vision, and a highly motivated style, and Asda says she consistently delivers strong results. She now looks after a part of the Asda business with turnover in excess of £1bn and leads a team of over 50 colleagues. Little wonder Asda describes her as "a role model to many".
Christian Härtnagel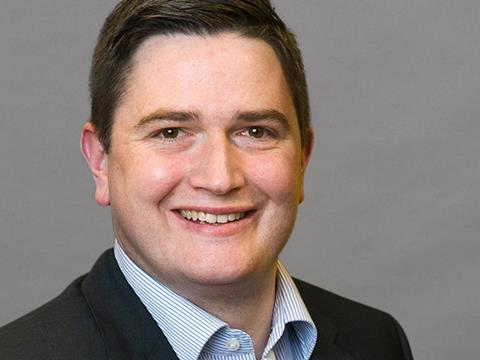 Age: 34
Job Title: UK managing director
Works at: Lidl
Comfortably the youngest MD of a UK supermarket, Härtnagel arrived out of nowhere in the UK in September as the new boss of Lidl, which was the fastest growing supermarket in the country at the time. His arrival sparked many questions, not least why Ronny Gottschlich had left, but also who the new man in charge was. He's not an unknown quantity: Härtnagel has been with Lidl for 13 years, with roles including regional director at Lidl Ireland and then head of sales and operations for Lidl Austria. But it's a big promotion for Härtnagel, whose rise up the Lidl ranks has been suitably described as "meteoric, to put it mildly" by those in the know. Not that he seems fazed, pledging to "keep moving the business forward and securing its ongoing market growth" and sticking to its long-term target of 1,500 UK stores. With sales slowing his first big test is Christmas. And it's just around the corner.
Claire Canty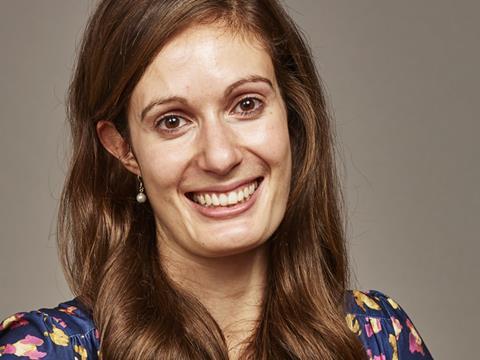 Age: 27
Job Title: National account manager
Works at: Weetabix
Passion, mixed with huge amounts of capability, dedication, relentless curiosity and creativity, saw Canty entrusted with marketing the "crown jewel" of the Weetabix family, the classic yellow box, aged 25. Her strong digital savvy saw Canty play an "instrumental" role in the creation of the Weetabuddies campaign, which got over 2 million views on YouTube and boosted sales by 14%. She has also been "critical in leading and implementing Weetabix's three-year strategy" to cement its place in breakfast bowls across the UK. Most recently, Weetabix says Canty has been working as a national account manager within the sales team, developing the "crucial commercial skills needed to become a truly well-rounded marketer". Canty says her ultimate ambition is to become a marketing director by the age of 30. Weetabix says she is "well on the way to success".
Chay Watkins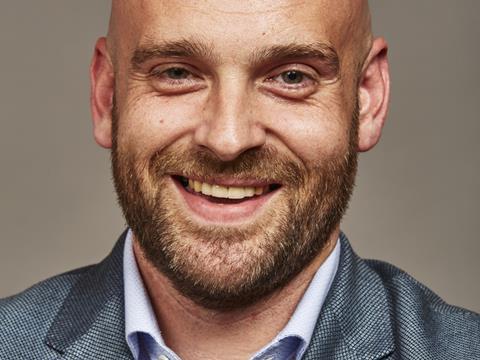 Age: 31
Job Title: Marketing director
Works at: Sci-MX
Watkins was all set for a career in the financial world until he graduated at the height of the global financial crisis. As a result, he decided to explore other avenues. A love of marketing saw him hired as assistant brand manager for Frijj at Dairy Crest before he moved to sports nutrition business Sci-MX in 2012, with a brief to get the brand into the major multiples. He succeeded and Sci-MX is now growing fast. Watkins joined the senior management team in 2014, heads up a team of six, and was recently promoted to marketing director.
Edward Mott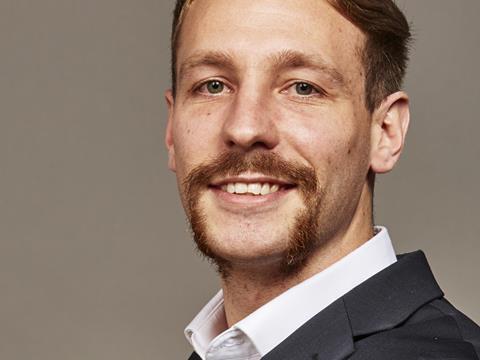 Age: 25
Job Title: Research manager
Works at: Kantar TNS
Swift promotions have resulted from Mott's inquisitive, bold and driven nature, but his all-important research is also "commercially astute and compelling" for clients. The result is a place on the TNS high achievers scheme – one of 30 places around the globe – but the UK team are "thrilled" to have him right here and predict a bright future on these shores. "Putting our clients at the heart of everything is what makes Ed great – building successful client relationships and delivering great insights that help them grow their business," say colleagues. "His passion for insight and marketing helps Ed drive some important client relationships including a leading global brewer and a key high street retailer." Mott is the first analyst to make it on to The Grocer Top New Talent list, reflecting the value placed on brilliant insight by commercial decision makers in fmcg. He recently bolstered his knowledge through a CIM qualification.
Edward Williams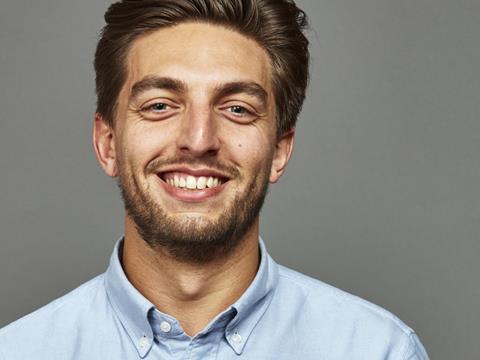 Age: 27
Job Title: Managing director
Works at: Candy Kittens
Whether regular plugs on reality TV have been a help or a hindrance is up for debate, but Williams has delivered 100% growth for the last three years at confectionery company Candy Kittens, which he started alongside Made in Chelsea star Jamie Laing in 2013. Listings at Waitrose, Booths, Tesco, Sainsbury's, Selfridges and Topshop followed, as well as at retailers in 13 countries around the world. Candy Kittens was also recently first to market with an on-trend vegan sweet.
Ellen Pingree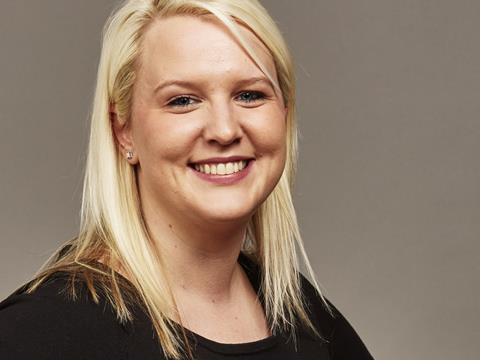 Age: 30
Job Title: UK HR manager
Works at: Lavazza
The HR department isn't normally credited with boosting the top or bottom line at any business, but Lavazza says Pingree's efforts had a "direct link" to a 25% boost in sales and a 30% boost in corporate profitability at the premium coffee giant in 2016. "It's a significant achievement," read her nomination. "Ellen's enthusiasm and commitment to her role and profession has had a hugely positive effect on the HR function and Lavazza UK, especially in a standalone role. She has elevated the Lavazza HR function to a pivotal role for facilitating and motivating employee relations, and incorporating her innovative approach to workplace relationships is delivering outstanding people and business results, especially in the fmcg sector. And the instigation of a leadership 'group mentality' has been met with an equally positive response from the senior managerial team."
Emma Curtis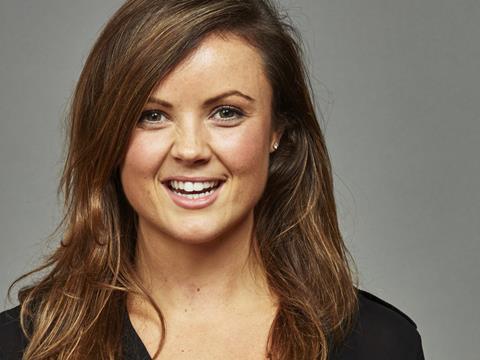 Age: 28 
Job Title: Grocery controller 
Works at: Urban Fresh Foods/Bear Nibbles
Four years after starting in fmcg – selling Creme Eggs to corner stores in Brixton – Curtis was promoted to Tesco senior national account manager looking after a £70m confectionery joint business plan. She also managed the Tesco format portfolio across four categories, handled all the confectionery negotiations for Tesco's Project Reset, and boosted sales by 40% in Poundland. And six months after joining Urban from what she describes as the "safety net" of Mondelez, she has thrown herself into the more entrepreneurial environment of the largest kids fruit snacking brand in the UK, as grocery controller for Bear.
Helena Langdon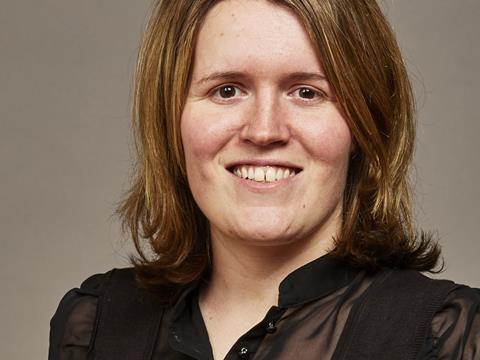 Age: 31 
Job Title: Community manager 
Works at: Innocent
Langdon is the person behind all Innocent's social media activity and her "ability to be highly reactive and creative in her responses" has seen the handle @innocent being picked up by the Huffington Post, Metro and the Daily Mail. "Every response, every piece of content, is a work of genuine passion and creativity," reads her nomination. "Her willingness to go the extra mile for our drinkers is nothing short of a delight." Her role has recently been expanded to include managing the traditional and digital customer service team, and she oversees all personal responses to Innocent's drinkers.
James Tooze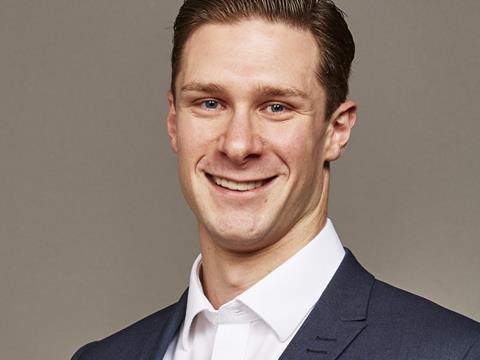 Age: 31
Job Title: General manager
Works at: Wincanton
Despite graduating with a first class degree in music, Tooze says his "real passion" is efficient logistics and a smooth and reliable supply chain. After six years at DHL, Tooze joined Wincanton in 2015 where he developed and successfully implemented a three-year "strategic operational master plan" to ensure Nestlé's supply chain runs perfectly. As well as managing a 130-strong team, Tooze also contributed to a new Wincanton strategy for e-commerce, conceived and delivered a new approach to customer engagement, and helped establish Wincanton's Your Future programme to encourage and support the next generation of the logistics industry. To this end, he is also a mentor on the Novus Trust, a programme focused on developing Business and Logistics undergraduates into future logistics leaders, and will soon deliver a series of lectures on the Supply Chain Masters course at Warwick University.
Henry Goodchild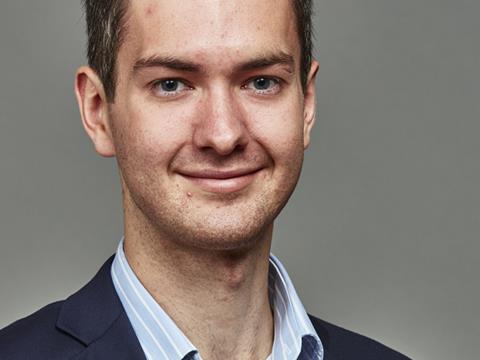 Age: 26
Job Title: Senior trading manager
Works at: Spar
After just 18 months with the grocery team at Spar, Goodchild's "intelligence, industry and focus" have seen him become an "integral" part of the operation and one of its "brightest young stars". Handed the petfood, paperware, hot beverages and cereals categories (worth a combined £90m in retail sales) his "category strategy and vision" delivered what Spar estimates to be an incremental £5m in sales. Identifying areas for cost price realignments also secured cost savings of £200k.
Jemima Ferguson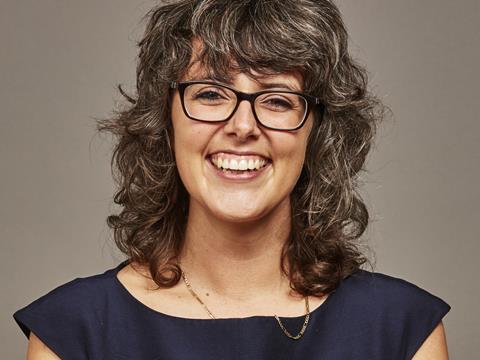 Age: 29
Job Title: Head of customer marketing and e-commerce
Works at: Cook
Aged 16, Ferguson applied for a Saturday job at Cook. Some 13 years later she's still there (other than a break to study English at Cambridge University, where she left with a first). She's now responsible for Cook's digital and marketing strategy and is the youngest person on the senior management team. She has delivered online sales growth of 50% two years running, increased conversion rates by 17%, grown the email database from 20k to 250k, successfully trialled a new direct marketing strategy, and introduced click & collect to 84 stores. Along the way she studied for a CAM Diploma in Digital Marketing at the Chartered Institute of Marketing (she emerged with a distinction). "She has achieved a huge amount while being absolutely delightful to work with and contributing hugely to the company, including delivering confidence workshops to hundreds of people," says Cook.
Jessica Kirby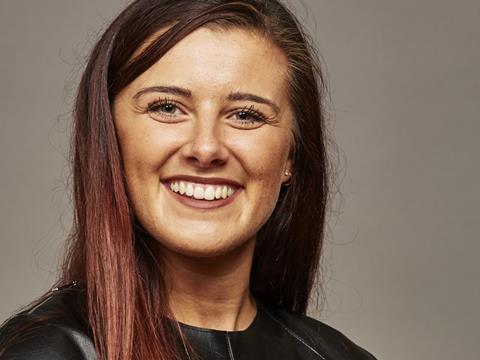 Age: 22
Job Title: Senior account executive
Works at: Cirkle
Kirby is a combination of positivity, creativity, hard graft and energy. "Since joining Cirkle as an apprentice four years ago, she has made a phenomenal impact on the trade team," reads her nomination. "Jessica is now senior account executive at Cirkle and is the youngest Cirkle employee to reach that level – achieving two promotions in one year for her strong initiative and highly impressive work ethic. She also has a neverending passion for retail." Meanwhile, one client says as well as being "intelligent, hardworking and passionate", Kirby has mastered the "fine balance of being confident and assertive at the same time as providing courteous client counsel". She uses her "creative flair and perseverance" to bring their campaigns to life, "which is no mean feat in a pharma-regulated environment". After joining Cirkle straight from school, Kirby is now studying to complete the CIM Diploma in Professional Marketing.
Kelly Blumberg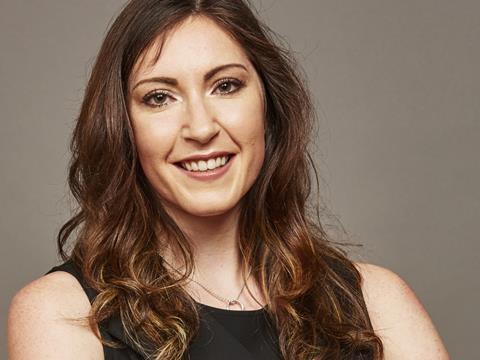 Age: 26
Job Title: Key account manager
Works at: Orchard Valley
After joining as a graduate, Blumberg's bosses quickly spotted her potential after every small account she was given to look after started growing. Larger accounts followed. Along the way she attended Cranfield Management School's Key Account programme, as well as its world class Talent Development Programme, and was described in her nomination as "one of the most prolific talents I have ever worked with, and likely to be board level material within three years".
Kerry Ashdown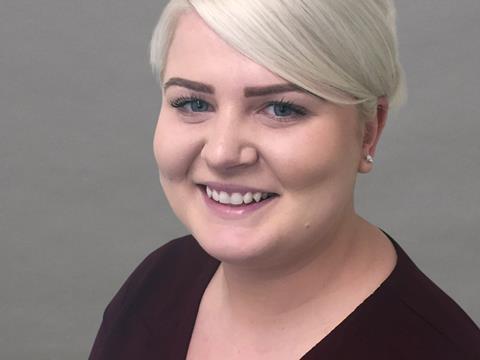 Age: 23
Job Title: General store manager
Works at: Asda
Ashdown has packed a lot into a short space of time to become a general store manager at the relatively young age of 23. She started as a deputy store manager at Asda in 2013 and steadily moved up the ladder (including a spell as project manager for the senior director for supermarkets in the South). It was being involved in every aspect of a successful store opening in Deptford, where she was accountable for recruitment, replenishment and driving awareness of the new store by working with the marketing team, that saw her installed as GSM at Asda's Folkestone store. Described as a store with a "complex customer base, high unemployment, large food halls with low basket spend and a full warehouse", Ashdown spent nearly two years there before moving to her current store in Kingshill (another "complex" store) where she is making a "massive difference to customers and colleagues".
Kris Gibbon-Walsh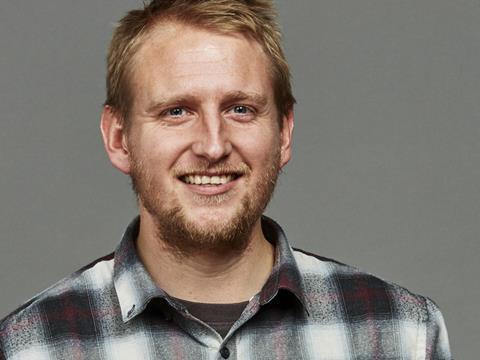 Age: 33 
Job Title: Food programmes manager 
Works at: FareShare
The scandal of food waste has never registered higher in the public consciousness, but until there was an award-winning app for that, progress on the ground was slow. Gibbon-Walsh led the development of the FoodCloud app and handled the relationship with Tesco, which allowed 691 stores run by the supermarket giant to work directly with FareShare and 2,400 individual charities and community groups. They are n0w able to collect surplus food direct from individual stores. Tesco says the project "would not have got off the ground without Kris. He has always been honest and easy to be honest with. The perfect partner."
Lauren Tyler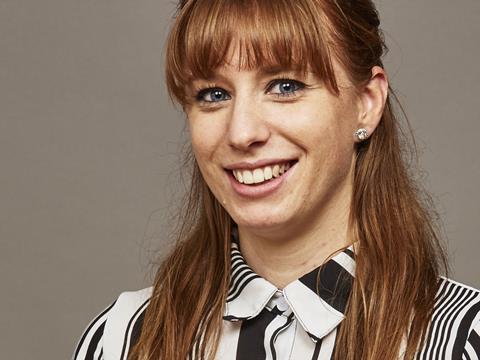 Age: 28
Job Title: Marketing manager
Works at: eXpresso PLUS
Tyler's background at a not-for-profit organisation led to her bosses wondering whether she would be able to cut it in a fast-paced commercial environment. However, Tyler was quick to spot a lack of effective digital marketing at the business and put one in place. As a result, sales are now up 261% year on year and Tyler now manages two new members of the marketing department she helped to create. Now her bosses consider her to be "hardworking and determined" and a "highly valued asset to our business".
Liz Kindell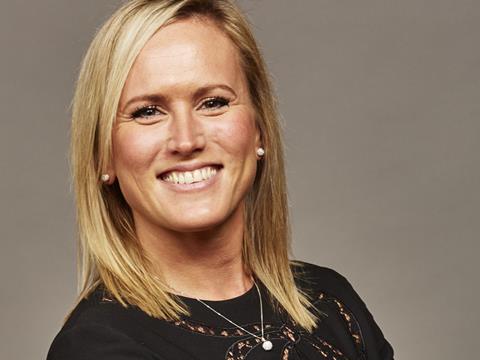 Age: 33
Job Title: Buyer
Works at: Guess How Much!
The variety discount sector has some of the sharpest buyers in the business. Kindell typifies this. She is described as "commercially astute with great negotiation skills", "wide buying experience across grocery, non-food and seasonal" and a "fair and honest approach both internally and externally". Kindell spent 10 years working her way up as a buyer at Asda before joining Andy Bond's Pepkor UK operation this year. She is part of the start-up team for variety retailer GHM!, with a brief to open 10 12,000 sq ft stores in the UK by May and to plan for rapid expansion. She manages a team of six, often under pressure and tight deadlines. Nonetheless she is "always thinking positively, differently and challenging the norm to deliver better results – and she has delivered great success" according to her nomination. With Poundland now at the heart of Pepkor's buying ops, rich opportunities for career development surely await.
Laura Oakley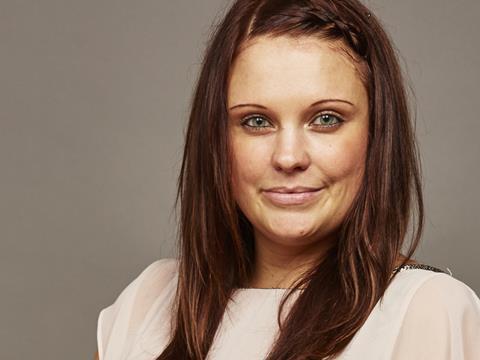 Age: 31 
Job Title: Commercial manager 
Works at: Bakkavor
One of the youngest people at food manufacturer Bakkavor to manage a big category, Oakley has an innate ability to "look at a category, identify what is wrong, build a strategy and get the team on board to fix things". But that is just one of Oakley's key strengths. Equally impressive is her ability to build relationships with clients (and save them money, up to £4m in one instance, thanks to a solution to cut wastage), as well as a "real maturity and ability to step back and see the big picture". And Bakkavor says it has had "great feedback from her customers who have told us what a talent she is".
Matt Corne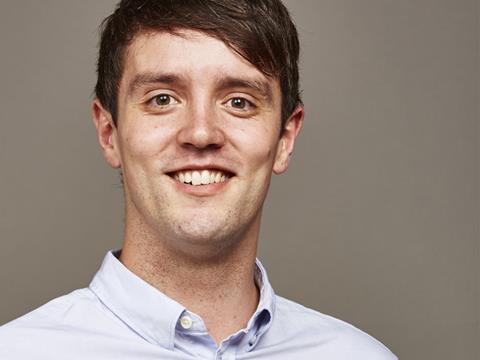 Age: 27
Job Title: Head of sales
Works at: Jimmy's Iced Coffee
Starting out as a graduate field salesman with Heineken in 2012, three promotions in four years saw Corne managing national accounts worth £5m and he was awarded Top Salesperson of H1, after developing a new Heineken strategy for forecourts and delivering record volume share growth with McColl's. In February this year, Corne joined Jimmy's with instructions to develop and co-ordinate the sales strategy for the fast-growing iced coffee business across all UK channels. Since then, he has negotiated new trading agreements with three of the big four and grown distribution in the UK by at least 3,000 distribution points, leading to a 69% boost in Q1 sales. He set record revenues in May, July, August, and September. Now, using a two-year sales strategy devised by Corne, Jimmy's is expanding its sales team and targeting the foodservice and export channels.
Nish Fatania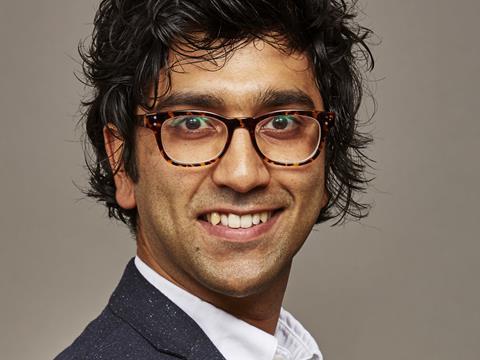 Age: 34
Job Title: Head of operations
Works at: Higgidy
In 2010 "Nish saw off a very competitive field of properly experienced operations managers (most 20 years older than him) to join the team at the tender age of 28 – he had been an up-and-coming manufacturing manager at Kate's Cakes," says Higgidy. Arguably 'proper experience' was exactly what was called for, as Fatania joined Higgidy at a time when it freely admits it was "desperately struggling" to handle growth of 50% per year. Six years on from those unpredictable times, Fatania has grown weekly output from £130k per week to £700k per week, moved Higgidy to an operation that runs 24 hours a day, seven days a week, has significantly improved service levels, improved efficiency through team organisation (as well as automation), and expanded the kitchens from 10,000 sq ft to 36,000 sq ft. "One of the most instrumental people in the building of this capability and this team is Nish Fatania," says Higgidy. "And, most important of all, he has done all of this with a smile."
Pip Murray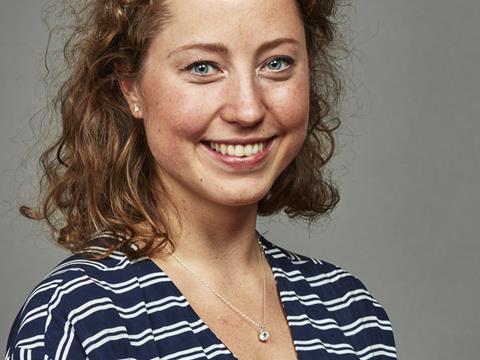 Age: 28
Job Title: Founder
Works at: Pip & Nut
Pip & Nut is the fastest growing nut butter brand in the UK thanks to inventive flavours, innovative packaging, and listings ranging from Selfridges and Whole Foods Market to Sainsbury's, Holland & Barrett and Ocado. As a result Pip & Nut will hit sales of £3m in 2016 – up 500% year on year. With more listings on the way, as well as the launch of new products to the existing range, it's easy to see why there is such a buzz around the brand. And why Murray herself is described as "an incredibly ambitious and driven founder".
Rebecca Wainwright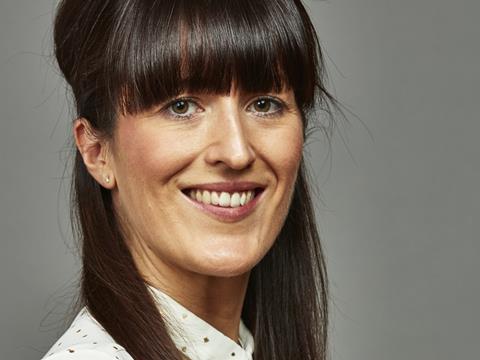 Age: 31
Job Title: Associate director
Works at: Clarion Communications
Tasked with handling Clarion's flagship accounts – Unilever, Diageo, JTI and Genius – Wainwright is "passionate, tenacious and creative" and a "consummate PR professional" who plays an "instrumental role" in growing Clarion's client list. As well as scooping several awards for her work over the nine years she has worked in PR, she also handled with an expert touch crisis communications over an embarrassing product recall by Genius. "Her knowledge of the grocery sector and fantastic retailer relationships" have also helped Clarion win The Grocer's Trade PR Agency of the Year MAP award several years in a row. "Rebecca loves PR, gives great advice and keeps her clients happy through insightful and successful campaigns," says Clarion. Diageo says she balances "excellent media relations skills with strategic thinking and does it all with good humour. She is a joy to work with."
Richard Mills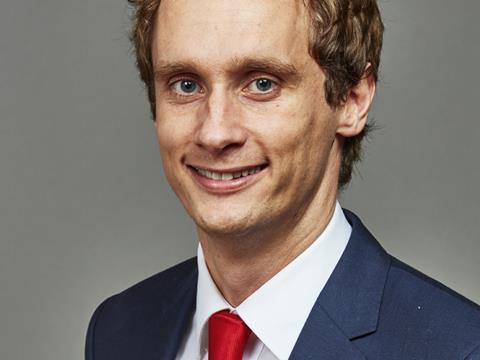 Age: 33 
Job Title: Retail product manager 
Works at: Pizza Express
A vast retail revamp by Pizza Express in May this year was driven by Mills, who introduced new varieties and flavours of pizza, new pasta dishes – not to mention dramatically different new packaging into the chillers in the supermarkets. He also pushed Pizza Express further into the freezers, courtesy of an exclusive deal with Iceland, which saw five new sourdough pizzas, three ready meals and three ice creams (plus three salad dressings) offered at Iceland by the popular high street brand. All this activity took the Pizza Express brand through the £100m mark in 2016.
Sean Russell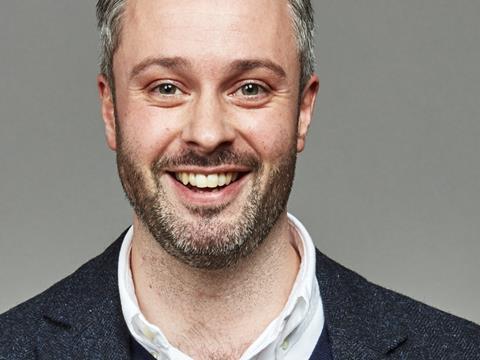 Age: 33
Job Title: Head of digital
Works at: Costcutter
Costcutter's first digital strategy was designed and delivered by Russell, ranging from a personalised retailer portal to launching social media activity. He also introduced proximity-based digital advertising, leading 75% of consumers to say they would be more likely to go into a store as a result. Costcutter says Russell has demonstrated "immense leadership" while his "passion and energy have resulted in both an initial step change and ongoing improvement in our digital capability, helping our retailers thrive".
Simon Greenwood-Haigh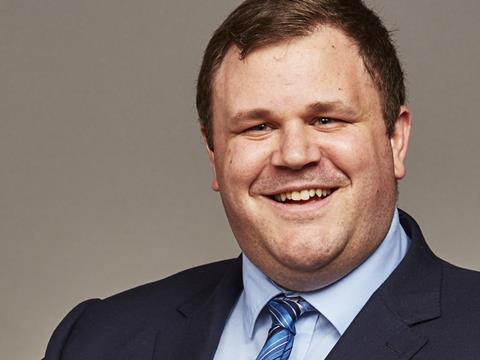 Age: 28
Job Title: National account manager
Works at: Two Sisters
From graduate store manager at Aldi, to national account manager for Kellogg's and a buyer for Spar (while blogging about food and drink as Northern Munkee Bites on the side), Greenwood-Haigh is passionate about the food and drink industry. But he's also an efficient operator. Two Sisters hired him to "design and implement a convenience strategy for Holland's based on his detailed knowledge and understanding of the channel", which he now manages. But he also controls two major multiple accounts, where he delivered "30% and 230% year-on-year growth" in the last financial year. "Simon continually challenges himself and the business," says Two Sisters, which also highlights his "ability to work outside his comfort zone and dedicate himself to continuous professional development" – typified by Greenwood-Haigh currently working towards an MBA in business management.
Richard Walker
Age: 35 
Job Title: MD of Food Warehouse 
Works at: Iceland
What started as an experiment is now the future – no more traditional Iceland stores will be opened, it's just going to be the Food Warehouse fascia all the way (it wants to open at least 50 in the next five years). And Richard Walker, son of Iceland founder and CEO Malcolm Walker, is running the show as managing director. Walker, who first joined Iceland in 2012 to spend a year on the shop floor after a spell as a property developer in Poland, has got off to a flying start with the new format, which is twice as large as a typical Iceland store and "going like a train" according to Walker Snr.
Srdjan Simic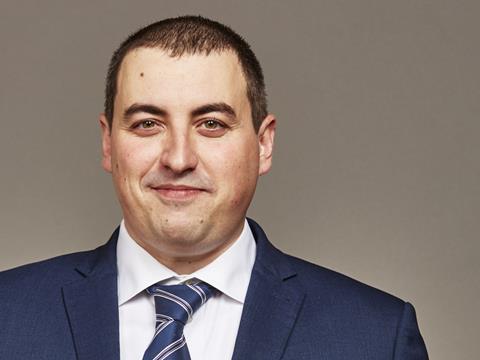 Age: 31
Job Title: Modern slavery prevention officer
Works at: ABP UK
The multilingual Simic was the UK's very first modern slavery prevention officer, hired by ABP in the wake of the Modern Slavery Act, introduced by Theresa May in October 2015. He works with all colleagues, but particularly closely with "indirect employees and associated labour providers" to ensure ABP employees are working on acceptable terms and are free from what ABP describes as "the exploitation that has historically blighted the food industry". Carrying out accommodation checks and random worker interviews is part of a typical day, as is helping survivors of modern slavery find new employment at ABP, which says his work has been "inspiring and highly rewarding". ABP also believe it would "not be in a position to raise awareness and safeguard its colleagues were it not for Srdjan, praising his "compassion, empathy and determination".
Stephen Jones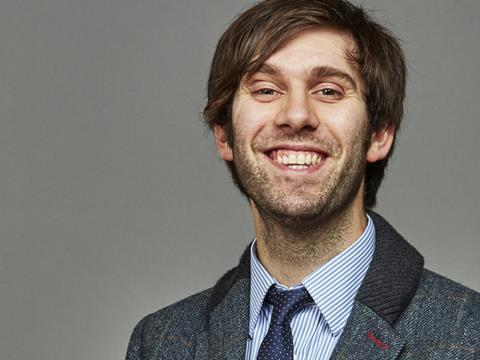 Age: 29
Job Title: Founder & director
Works at: The British Quinoa Company
Described as "exceptionally innovative, entrepreneurial and determined" and a "model example of how to diversify UK farming into a successful and sustainable business", Jones is a sixth generation farmer who (following numerous trials on his farm in North Shropshire) finally managed to produce high quality quinoa suitable for growing in the ever-unpredictable British climate. He secured UK licensing rights, established The British Quinoa Company and harvested his first commercial crop in 2013. A listing with Pret a Manger soon followed, as did a profile on Countryfile and a British Farming Award in 2014 for Arable Innovator of Year. Subsequent range extensions, like dried and breakfast cereal retail packs, are now available through his own web shop, national supermarket and wholefood outlets, with more planned for 2017. Jones studied agriculture at BSc and MSc level at Harper Adams University, and recently completed a PhD in crop pathology from the University of Nottingham.
Tara Mei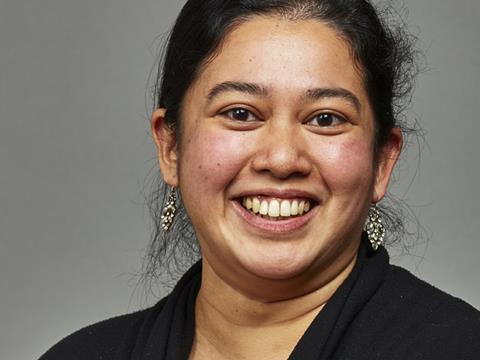 Age: 29
Job Title: Founder
Works at: Kitchen Table Projects
Mei works with food entrepreneurs to bring their inventive ideas to life – and make them a reality in the shops. Starting out with a pop-up 'retail incubator program' in Old Street station, Kitchen Table Projects has since expanded rapidly, including teaming up with M&S to launch a food business bootcamp. Her nomination sums her up perfectly as an "all-round engaging, enthusiastic person who enjoys bringing people together and equipping SMEs with the business skills they need".
Tom Denyard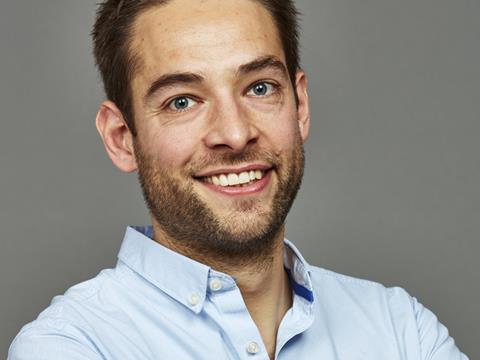 Age: 35
Job Title: Category director, frozen
Works at: Tesco
Previously at Unilever, where he joined as a graduate and worked in commercial marketing and operations, Denyard also spent a year at Marks & Spencer as head of food brand before joining Tesco in 2015. He went into its supermarket division before joining the convenience team in London. Tesco says he's considered a "real rising star within the business" and has an "incredible ability to communicate naturally at all levels in strategic discussions. He is also able to inspire colleagues on the shop floor, with a simple communication style that helps them understand their overall contribution to the core purpose." Tesco says this praise was reflected in a "fantastic set of colleague viewpoint results from his team, where he achieved one of the highest scores in the business, showing the contribution he has made in transforming the culture in his stores". Last week he was promoted by Tesco to category director for frozen.

Vicky Upton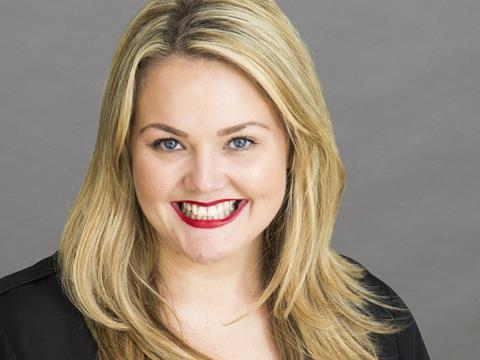 Age: 29 
Job Title: Marketing controller 
Works at: Alpro
From marketing manager to marketing controller in under three years, Alpro says Upton's "energy, vision and in-depth understanding of our target audience has contributed massively towards three successive years of double-digit growth. With a skill and maturity that belie her years, Vicky has driven Alpro's successful journey deeper into the mainstream," as well as overseeing the launch of a "raft of NPD" in 2016. It also says it's no coincidence it was named Brand of the Year in The Grocer Gold Awards 2016 and enjoyed the biggest value growth in The Grocer's list of Britain's 100 Biggest Brands 2016.
How did the 36 make the TNT list?
TNT 2016 opened in August and nominations started arriving straightaway. Every single entry was carefully judged before a final group was decided upon. Many excellent nominations failed to make the cut. But there is always TNT 2017. The process will open in July with nominations made at thegrocer.co.uk/tnt