We've revamped our Top New Talent Awards – and attracted an even higher calibre of candidates than usual.
Following months of submissions and a hard-fought judging process, the moment has finally arrived. A total of 83 high-flying applicants have been whittled down to 35 winners of a coveted The Grocer Next Gen Award.
The title is new for this year, having previously been known as the Top New Talent Awards. The rules were the same – applicants had to be 35 or under, and working in the grocery industry – but the new title sought to highlight exactly what these entrants are: the next generation of leaders.
And this year attracted an even higher calibre of candidates than usual. Spanning all strands of the industry – manufacturing, marketing, food science, retail and PR – every single candidate excelled in their chosen field.
What's more, this year's crop managed to excel in the face of major challenges, in the form of Covid-19 and Brexit.
Take Tom Crossland, supply chain project team manager at Birds Eye. Soon after his appointment, his role became entirely focused on Brexit, requiring him to rapidly get to grips with an extremely complex and technical subject matter.
Then there's Emily Payne, who found herself the sole member of the process team at Pladis UK & Ireland's largest factory due to Covid. Or the Sauce Shop's senior account manager Ben Nichols, who had to pivot from foodservice to grocery overnight as the pandemic forced hospitality to close. And FareShare's Carl Hawkes, who liaised between Defra, the industry and charities to redistribute food surplus in record volumes.
"Every year, these awards uncover a spectacular range of talent," says The Grocer's editor-in-chief Adam Leyland. "But this year, the candidates have gone further than ever, while battling adversity. I would like to congratulate every winner."
Meet the class of 2021: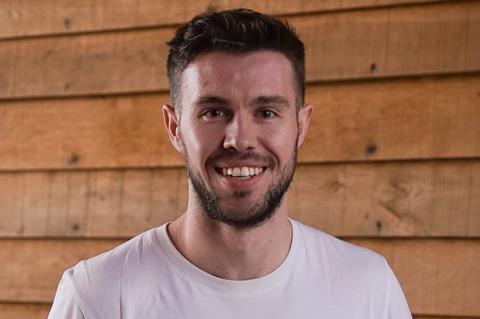 Alex Angel
Head of UK sales, Dash Water
In just a year, Angel grew sales at sparkling water brand Dash by 150% thanks to his abilities as a "superb team leader".
His "nothing is too much" attitude has ensured Dash is the number one seltzer, with listings in Waitrose and even British Airways. Angel also helped drive a 200% growth in sales on Amazon last year. All these achievements are testament to Angel's maturity and leadership skills, say colleagues.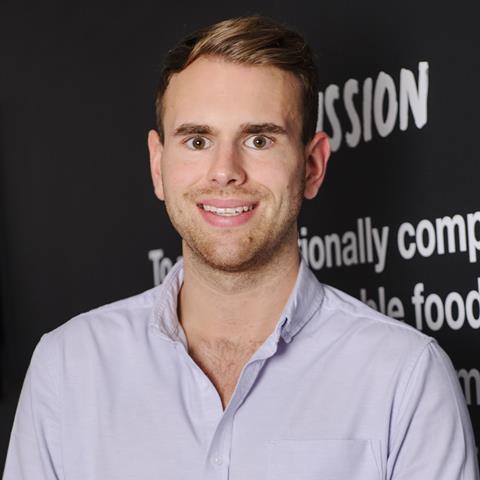 Lee Boakes
Head of NPD and innovation, Huel
Described as the "ultimate ringmaster" of NPD at Huel, Boakes has overhauled how the brand approaches its product pipelines. This change in approach fed into his creation of Huel's new 'Hot & Savoury' range in 2020 – its most successful launch to date with 50,000 meals sold in the first day. Boakes also tweaked the portfolio, adjusting the Huel Bar to increase its repeat rate. Says Huel's head of people: "Nothing that's worth doing is simple, and Boakes helps the team navigate various challenges whilst innovating with aplomb."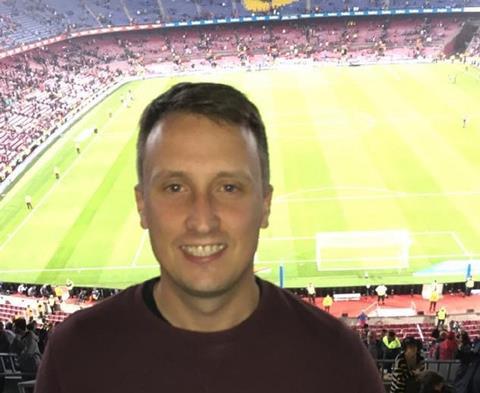 Alex Brown
Brand manager, Goodfella's, Birds Eye
Brown "eats, sleeps and breathes" Goodfella's, for which he has been an instrumental part of the marketing team since March 2017.
A "highly competent and passionate" brand manager and "true team player", Brown has launched three new vegan Goodfella's products, added £8m in retail sales value over two years and led the full rollout of a complete rebrand for all 35 SKUs in the range.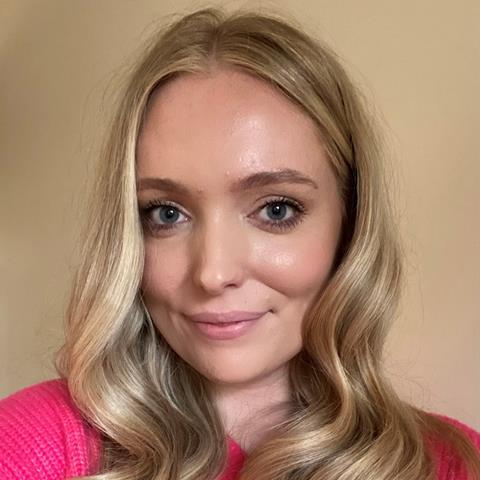 Phoebe Chapman
Brand manager, Richmond, Pilgrim's Food Masters
Having joined what was Kerry Foods in 2018, Chapman proved to be "one of the standout performers" of the graduate intake.
Her contribution to vegan startup Naked Glory is just one case in point, with Chapman using social media, PR, strategic NPD, and "compelling storytelling" to generate demand. All of which no doubt helped her land her brand new role as brand manager for Richmond in September 2021.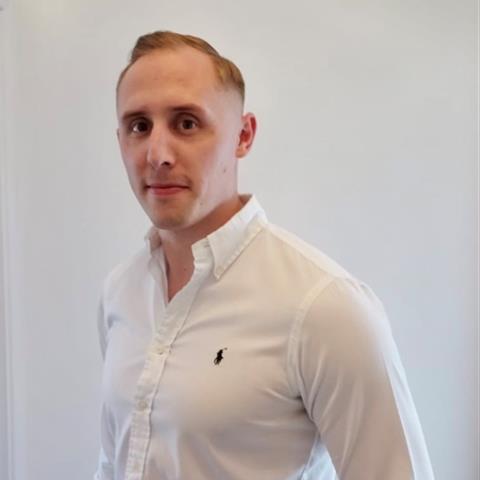 Tom Crossland
Group customs logistics manager, Nomad Foods
Joining Nomad as a project manager a year ago was already quite a change for Crossland. Then he was handed an even bigger challenge: taking on a role that became 100% Brexit-focused to help the business prepare for one of the biggest regulatory and logistical changes in a generation.
Since then, Crossland has proven himself an "absolute star", getting to grips with an extremely complex and technical subject matter, while navigating a significant amount of ambiguity. Now the team manager for the entire Brexit project, Crossland is "always happy and always smiling" despite the long hours and frustrations involved.
Mark Connell
Grocery and convenience channel lead, Too Good To Go
Using his 12 years of experience at M&S, Connell has helped food waste app Too Good To Go integrate seamlessly into waste streams at major convenience and grocery operators.
His "exceptional leadership" has enabled the company, which had little presence in grocery retail, to partner with Morrisons, Co-op, Costa and BP. The result is nothing short of staggering, with an estimated three million meals saved from the bin.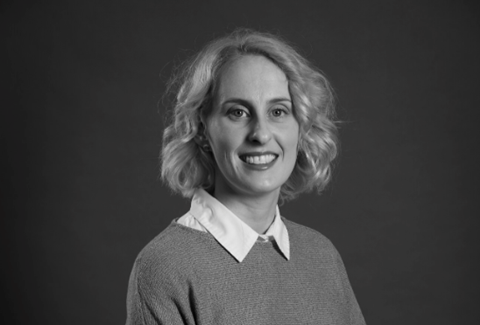 Amanda Coverdale
Commercial controller, off-trade, BBG
Since joining Budweiser Brewing Group eight years ago, Coverdale has risen through the ranks to become a commercial controller for its off-trade wholesale arm, now overseeing relationships with some of the brewer's most important customers.
Her achievements include driving record-breaking sales and market share during the 2018 FIFA World Cup, and rolling out the Budweiser and pizza meal deal to various major retailers.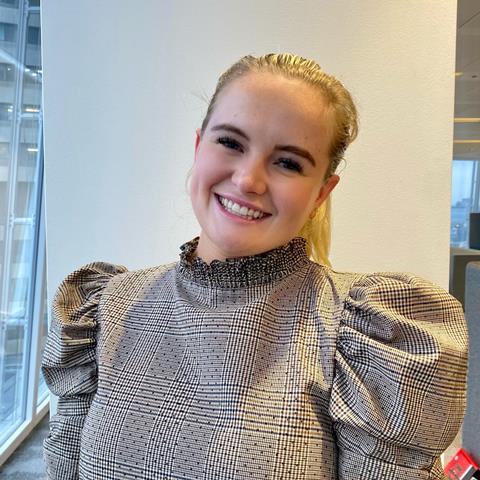 Michelle Everingham
Social media and digital manager, Kraft Heinz
Since securing the brand new role of social media and digital manager at Kraft Heinz, Everingham has successfully managed all the company's social channels across the UK and Ireland for household names like Heinz, Heinz Baby and Lea & Perrins.
In so doing, she has brought these major food brands to the digital foreground, playing a key role in all new product launches, customer relations, and creative marketing, and growing their digital presence "hugely" in the space of just 18 months.
Everingham is "a firecracker," say colleagues. "She is a true hybrid between the practical and the creative."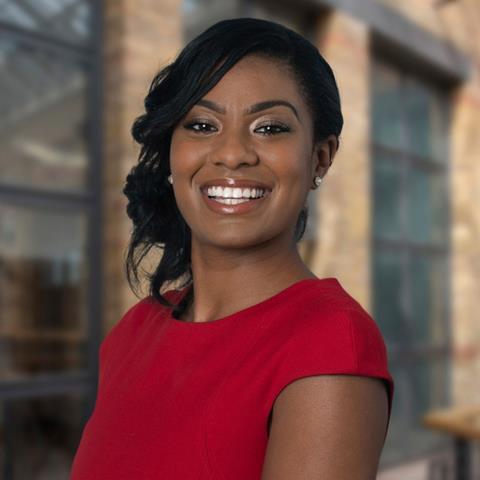 Gemma Feare
Head of sales, Pollen + Grace
With a "flawless pitching style, combining passion for the industry with cutting edge market insights", Feare has helped win new accounts for healthy prepared meal brand Pollen + Grace, as well as new advocates.
In fact, she's turned final delist notices into opportunities, growing an account by 50% rather than losing it. In addition, she is lauded as a champion for diversity and is a "constant inspiration to do better".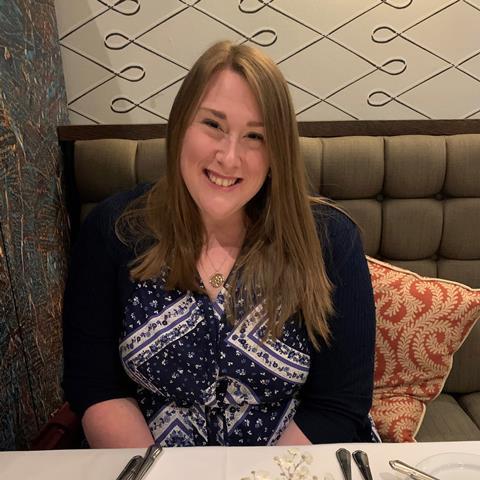 Lucy Frodsham
Product developer, Co-op
Since joining the Co-op, Frodsham has turned her attentions to multiple categories, temperatures and roles within its product development team. She has showcased herself as an "exceptional individual" in each.
Working on the 'ready to cook' category, for example, she has delivered a series of high-profile launches, including the 'quick and easy one pan' range, while becoming an expert on the upcoming HFSS legislation.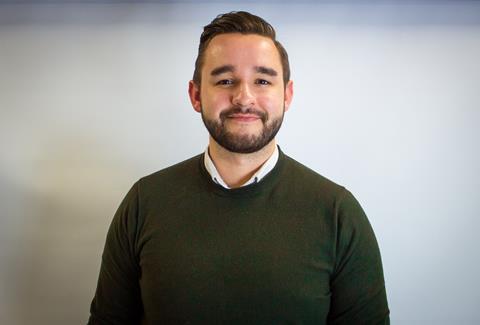 Patrick Gavin
Senior buyer, Pricecheck
Since joining Pricecheck in September 2013, Gavin has become invaluable. His "inquisitive nature and natural ability to soak up information" saw him promptly promoted to senior buyer in 2017, looking after the grocery category. In his first year in that role, the category grew 30% and the business now works with around 100 manufacturers and brand owners. When the pandemic caused upheaval in 2020, Gavin handled it with consummate calm, offering new distribution agreements and alternative routes to market.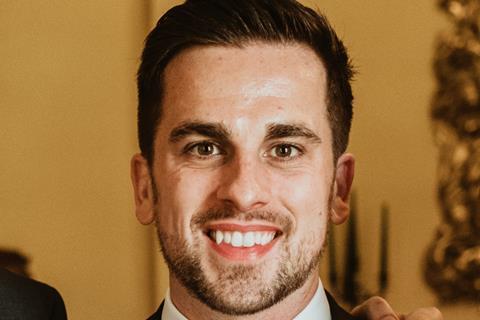 Carl Hawkes
Senior programme manager, FareShare
As Covid-19 hit, it quickly became evident that food poverty was rising. Central to responding to that issue was FareShare, and its senior programme manager Hawkes. He managed relationships with UK government and Defra to redistribute 48,000 tonnes of food to vulnerable households, set up completely new national distribution operations, and managed £30m worth of contracts, all while remaining "calm under pressure".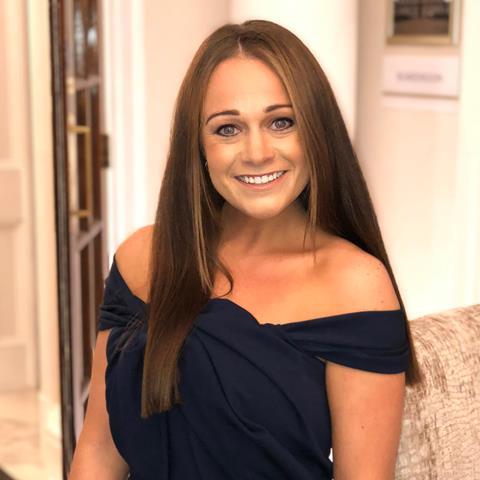 Amy Heap
Marketing manager, KP Snacks
Having started her career at J&J, Heap rose through the ranks of Burton's Biscuits and Premier Foods before joining Gü in 2019. A "commercially astute operator," Heap helped develop and execute market-leading strategies at each. At Premier Foods, for example, she was responsible for taking the Mr Kipling brand from freefall to 16% growth in two years.
At Gü too she overhauled communications, led event activations and created an outdoor campaign, all of which helped generate £20m growth. Commercial success aside, Heap has also acted as a mentor to other team members and, in September, took on a new role at KP.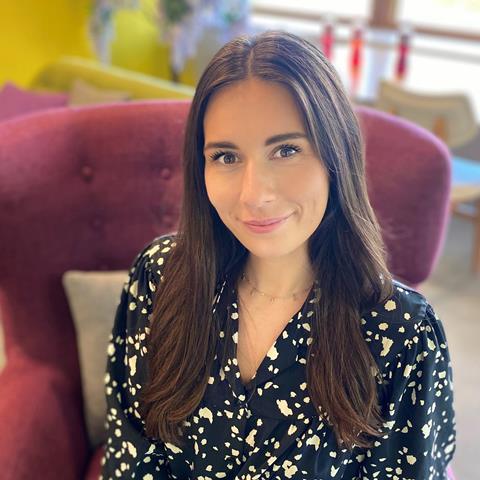 Bridget Hirst
Senior brand manager, Ribena Suntory
Ever since joining Suntory in 2016, Hirst has been willing to take on a new challenge. While assistant brand manager, she stepped up as brand lead on Orangina, delivering a festival experience, a nationwide advertising campaign, and distributing two million samples – resulting in a 40% uplift in purchase intent.
She also managed Lucozade Energy's largest-ever sampling campaign, generating a 10.2% uplift in sales for Lucozade Orange in ­sampling locations.
Plus, she helped overhaul Ribena's squash portfolio, including a new design, which helped swing sales from a sizeable decline to 12.7% growth.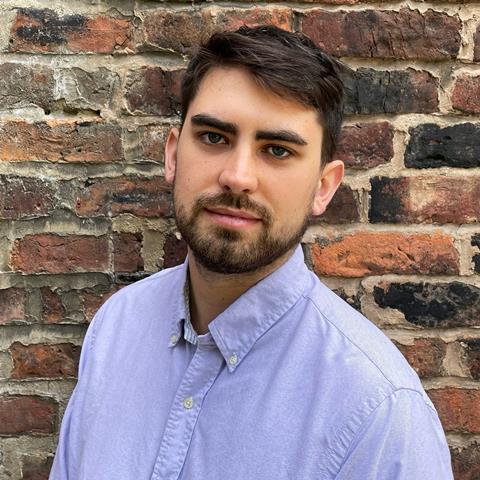 Matthew Hunns
Trading manager, Iceland Foods
Since joining Iceland Foods as a trading manager in 2019, Hunns has made a "transformational change" in its frozen ready meals.
Despite the external challenges of Covid and Brexit, he has redeveloped the retailer's own label Luxury meals and launched its Fully Loaded brand, delivering over 30 new products in total. That includes partnerships with the likes of Piccolino and Ed's Easy Diner.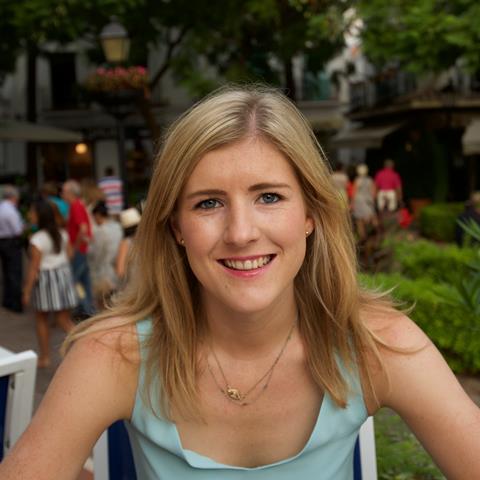 Nicole Kennedy
Associate director, Richmond & Towers
Kennedy is one of the crack team of PRs that coined the phrase 'plant-based', helping a host of vegan brands break into the mainstream. It's just one of the reasons that, since graduating 10 years ago, she is the agency's youngest ever associate director. Kennedy also crafted Alpro's 'Make Yours Oat' campaign, its most successful to date.
As the Richmond & Towers CEO puts it: "She knows how to craft killer creative campaigns that deliver genuine results."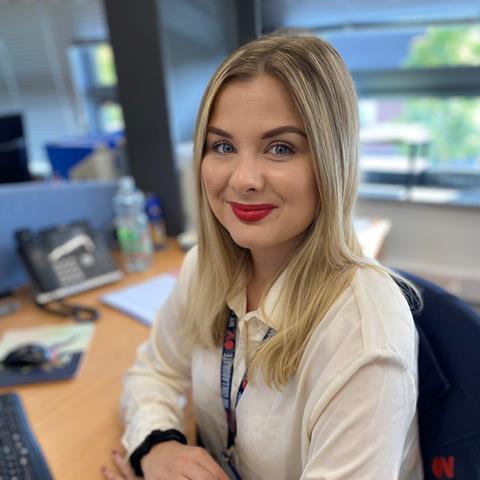 Alison Lewis
Key account manager, Orchard Valley Foods
Described as an "impressive young businesswoman", Lewis has progressed from a specifications technologist to a "highly successful" key account manager.
In that role she not only meets but exceeds targets. From a standing start, she has driven £1.2m sales in just 18 months. Colleagues praised her relationship building skills, customer service, extensive market research and commercial confidence – plus her hard work.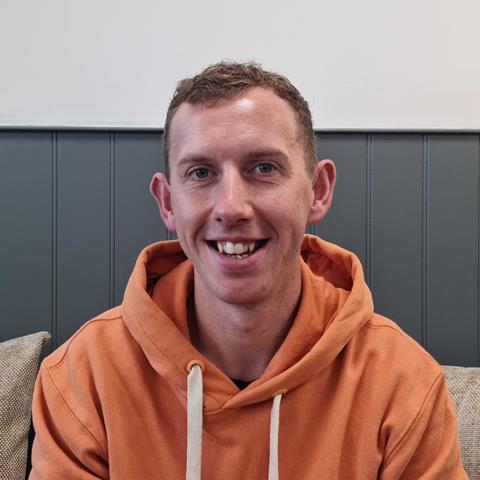 Liam Mahoney
Head of convenience, Love Raw
While working at sports nutrition brand Grenade, Mahoney earned the nickname of 'honey badger' – an animal known for its relentlessness. It's easy to see why.
Career highlights include launching the first branded protein bar into M&S and Costa Coffee. By the end of his tenure, Grenade's Carb Killa bars had seven times more sales than its closest rival. Now at Love Raw, he has launched the brand into 3,000 new retail locations.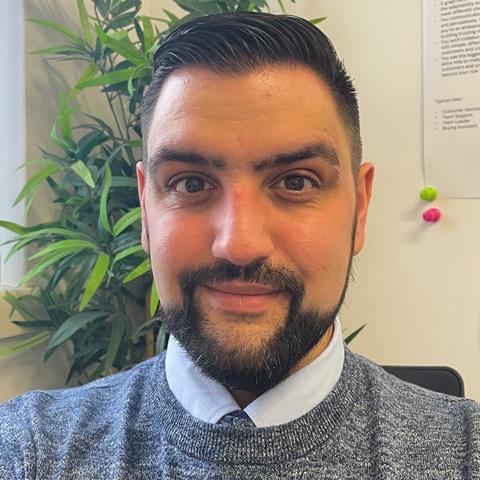 Arjun Malkotia
Store manager, Romford Extra, Tesco
With his ability to create an inclusive environment, Malkotia is a naturally gifted people manager. Having first relocated to London to take on a store manager role, his "incredible potential" saw him seconded into an area manager role for 12 months and then recruited into the retailer's internal development programme.
Over the past 12 months, he has taken on an Extra store in Romford, navigating the challenges of the pandemic in one of the most affected areas of the UK, while also utilising his passion for diversity by becoming Tesco's BAME sponsor for London and organising a virtual Eid celebration.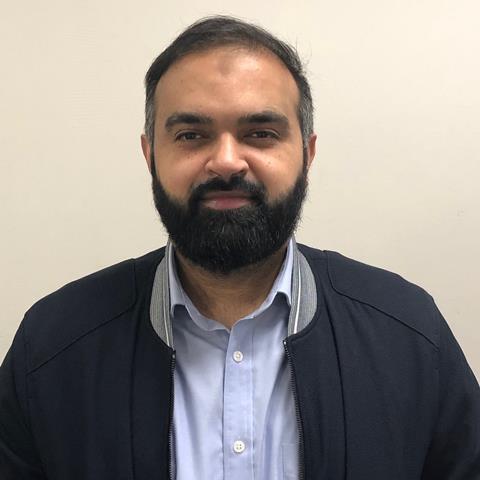 Waleed Mehmood
Operations manager, Bestway Wholesale
Joining Bestway Wholesale in 2009, Mehmood quickly became recognised for his leadership and "exceptional work ethic". Since then, "his feet haven't touched the ground," moving between various roles across the business and even leading the rollout of Bestway's new IT system across London.
Now operations manager at its large Park Royal Depot, Mehmood is responsible for a highly complex, multimillion-pound business. One which, thanks to his efforts, has consistently exceeded its yearly targets. With an "eye for opportunity" Mehmood is always on the hunt for new ways to improve the business, say his team.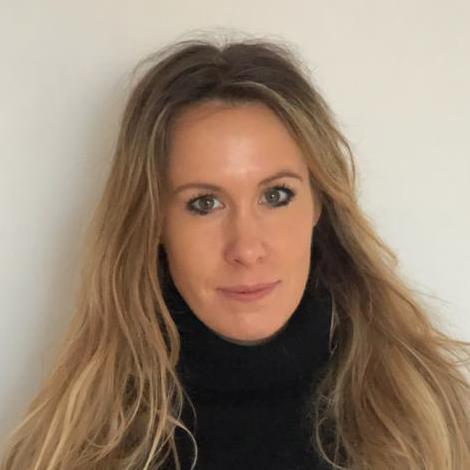 Harriet Moore
Operations director, Modern Baker
Previously at Accenture, where she advised the likes of Mars, Moore bravely decided at 27 to embark on a more purpose-driven career.
That meant, when joining Modern Baker in 2019, she took on a more junior role and saw her salary halved. But immediately, Moore "made herself indispensable," galvanising teams and running projects with "boundless" enthusiasm, earning the role of operations director.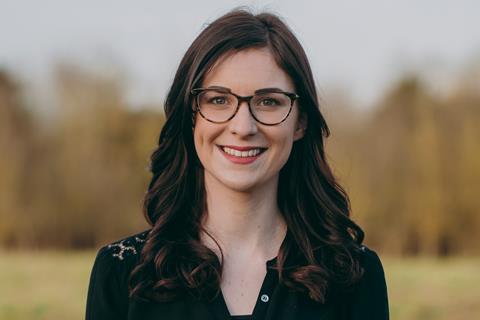 Amy Moring
Co-founder, Hunter & Gather Foods
In October 2017, Moring created health food brand Hunter & Gather on a shoestring budget. It now has a projected retail sales value of £5m. As a lifelong coeliac, Moring co-founded the company to champion health food that was free from 'lazy' sugars, grains and poor quality fats. With its range of condiments, cooking oils and vitamin and mineral supplements, the business grew sales by 200% in year two, and is expected to triple that again this year. Its range can be spotted in Ocado, Holland & Barrett and Amazon.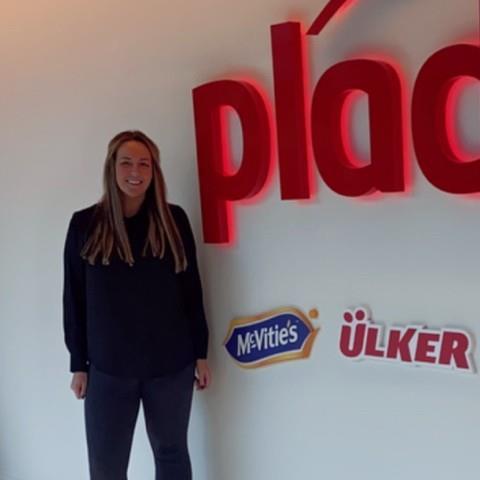 Sarah Nelson
Head of HR operations, Pladis UK & Ireland
Leading HR operations at Pladis, Nelson "acted with agility and purpose" when the pandemic hit. She prioritised the safety of staff, securing all 12 locations while keeping the business on track to meet demand.
Thanks to this, within 24 hours a remote team was in place. In the exceptional months that followed, Nelson adjusted working patterns in line with government guidelines, while processing 3,500+ recognition payments.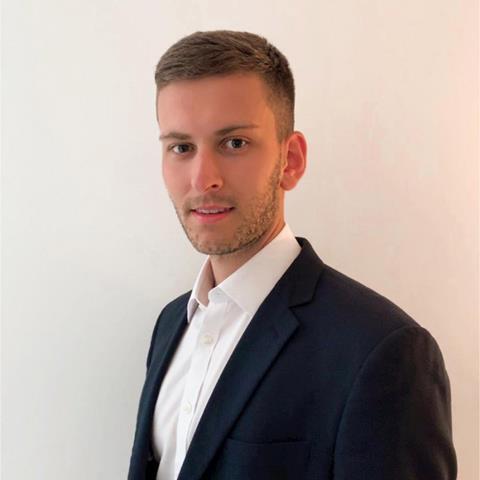 Ben Nichols
Senior account manager, Sauce Shop
Moving from Müller to small startup Sauce Shop in June 2020, Nichols quickly displayed an "innate resilience and can-do attitude". That was exemplified by how he handled a sudden change during the pandemic. Having been hired to focus on foodservice, Nichols was forced to make an overnight change to take on sole responsibility for grocery instead. In that role he has built "amazing customer relationships", most notably working with Sainsbury's Future Brands team to double sales there.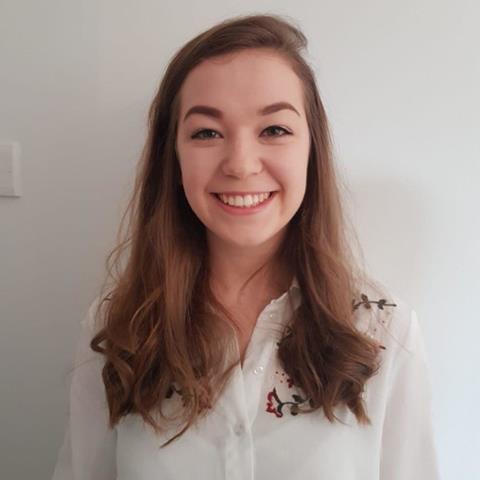 Emily Payne
Process development, Pladis UK & Ireland
For much of the first half of 2020, Payne was the sole member of the process team at Pladis UK & Ireland's largest factory in Harlesden, London. Covid left virtually no scope for flexibility as she supported the production of key products like Digestives.
Through it all, Payne "consistently went the extra mile, working diligently and professionally". She even stepped outside her key role, acting as the key link between NPD teams.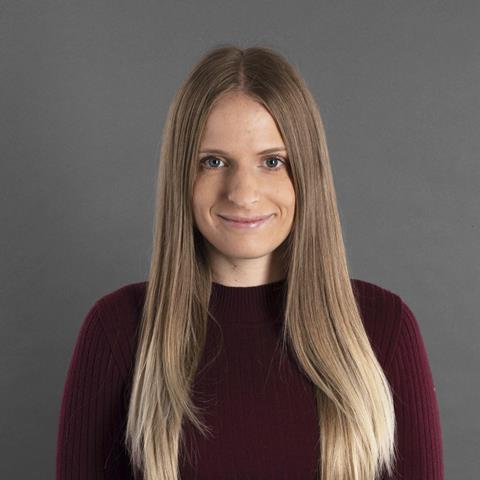 Georgina Rentle
New product development senior scientist, Suntory
Since joining Suntory in June 2017, Rentle has been a critical part of the company's health and wellbeing strategy.
She has led a team to deliver three new liquids for the Ribena brand against the backdrop of a global pandemic, and plugged a gap in the company's R&D toolkit by making a technical breakthrough that earned her recognition from Suntory's Japanese parent company – and saw her named as inventor on a patent.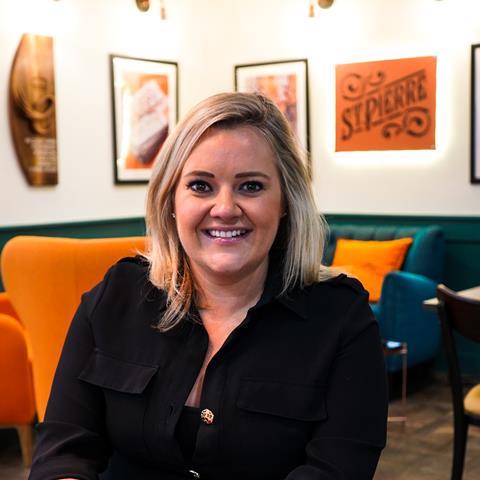 Louise Reynard
Commercial manager, wholesale, St Pierre Groupe
Reynard is lauded by her team as "consistently delivering stellar results, breaking records and setting a new, higher bar for the performance of St Pierre Groupe products in wholesale". In fact, her hard work has led to a 24.2% increase in cash & carry and wholesale sales in the past year.
Her most significant achievement was the development of a brand presence at Booker, where sales of St Pierre have increased 34% year on year.
Keen to contribute beyond her day job too, Reynard has also been instrumental in the company's involvement with GroceryAid and even rolled up her sleeves to help out in depots at the height of the Covid crisis.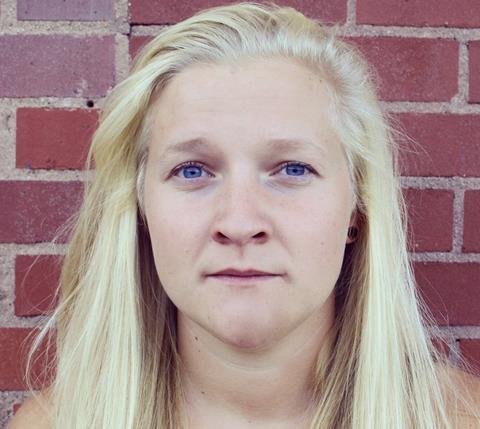 Sara Robb
Sustainability and sensory lead, Little World Beverages
Though first and foremost a brewer, Robb spends any spare time she has working to improve the business's record on sustainability and diversity. Joining the company in 2018, Robb quickly proved her mettle, becoming the most quickly promoted brewer in the company's history, and offered a permanent brewing position after just six months spent as an assistant.
In 2019, she took that role one step further, piloting a project to backdate and benchmark all utilities to better understand its carbon footprint, before branching out into diversity and inclusion, for which she runs projects such as a 'Women in Leadership' discussion panel.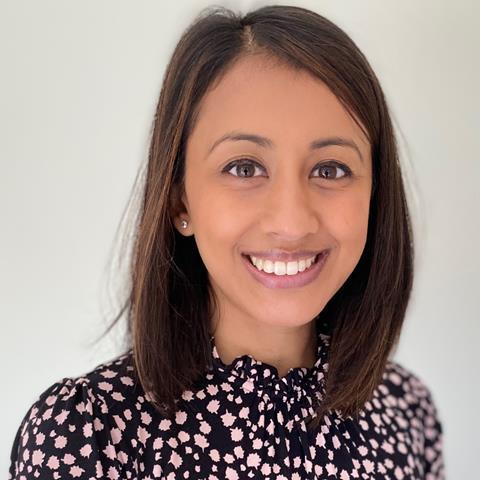 Lisa Shah
Head of space, Tesco
Shah has taken on multiple roles in her 10-year tenure at Tesco, working across merchandising and buying before her most recent appointment as head of space, a role in which she has "transformed the performance of space changes".
Not only has Shah built strong relationships across product, channels and property, but she's engaged store managers at every step of the way and is known for building winning teams.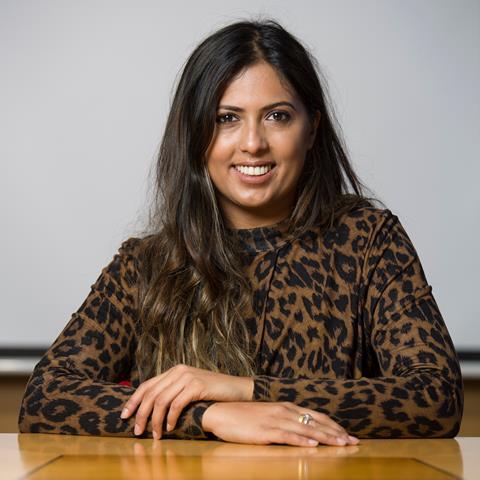 Monisha Singh
Shopper marketing manager, foods division, Kepak
An integral part of the team at Kepak for almost three years, Singh has stood out for her success in leading the shopper marketing of convenience brand Rustlers.
That has included her work as part of its much-lauded 2020 rebrand, with a fully integrated campaign that put shoppers at the core, driven by Singh's "sheer tenacity in introducing a clear strategy, and building the credibility of the team within the wider business".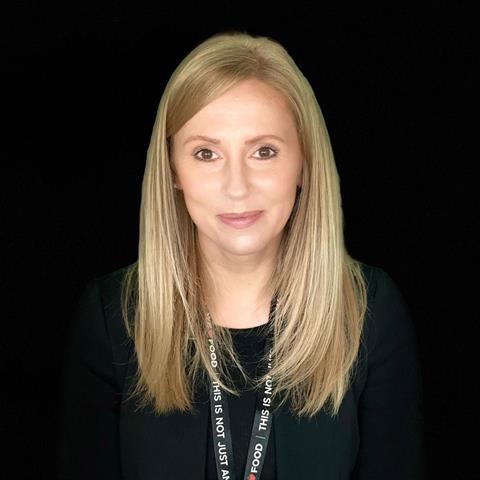 Hannah Thirkill
Trading manager, meat, fish and dairy, M&S
Though relatively new to the category when she took on the role of trading manager for meat, fish and dairy in 2019, Thirkill immersed herself in the sector and quickly achieved change, adding "refreshing innovation and impact" to a traditional category. She has also used her naturally relaxed and informal style to promote the meat industry to a new generation of female talent, working alongside Meat Business Women.
Nikki Trewern
National account manager, off-trade, Little World Beverages
Managing a huge variety of accounts, from online beer box operators to major grocers, Trewern has her hands full. But when the pandemic hit and hospitality venues closed, she and the rest of the off-trade team at Little World Beverages found themselves taking the business to 100% off-trade. It proved a major challenge, but a major success too, driving growth of 77% in the off-trade channel from 2019 to 2020. Trewern personally helped to deliver 158% growth in the online space too, thanks to her partnership with Ocado.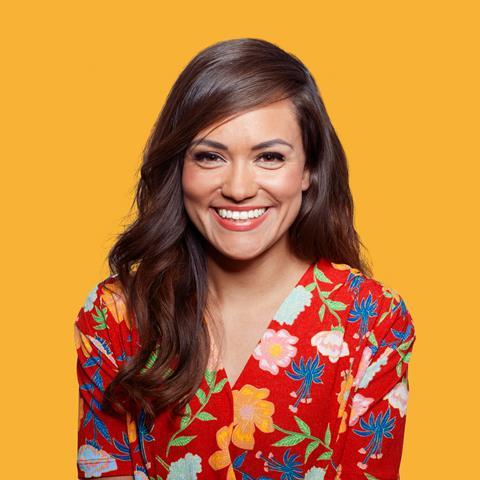 Ellie Webb
Founder, Caleño Drinks
Inspired by the Colombian way of life she'd enjoyed during long holidays in the country, Webb has infused her alcohol-free spirits brand Caleño Drinks with the same colour and optimism.
It's paid off. Only a couple of months after launch in 2019, the brand achieved a listing in 500 Sainsbury's stores for its Light & Zesty SKU. The brand has gone from strength to strength, growing 300% year on year in January 2021.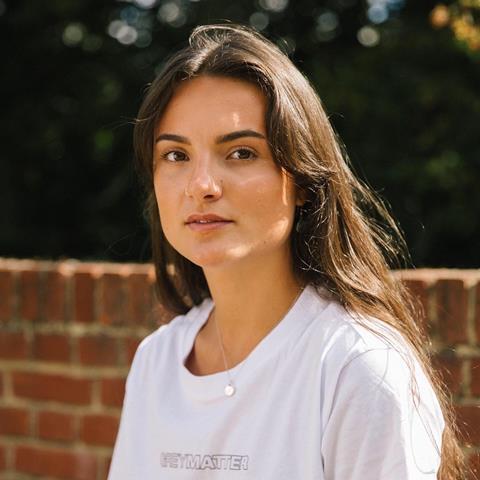 Jae Witts
Product developer, Meatless Farm
Witts might be only 23, but her colleagues say she has made a "phenomenal contribution" to the brand's growth and innovation. Witts first began working with the brand as part of her food science degree, helping to develop their original range of burgers and mince, and pilot scale factory production.
Her "exceptional work" on that project led to the brand offering her a job the minute she finished her studies in 2019. Since then, Witts has continued as she started, redeveloping its burger to be free of all major allergens, and creating the brand's Tom Yum meatball – work that quickly earned her a promotion to product developer.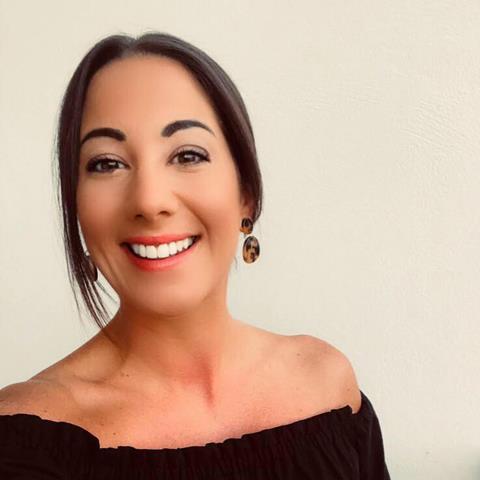 Leah Wyn-Jones
Senior business account manager, General Mills
Described as tenacious, "peerless" and "infectious" by colleagues, Wyn-Jones has delivered consecutive wins for General Mills since she joined in 2019. That includes pulling together compelling business plans and "consistently delivering game-changing growth" for the brands she oversees, even managing to match summer sales of a luxury ice cream brand at Christmas time.
While managing exceptional demand during Covid and holding difficult conversations as a result, Wyn-Jones has done so with transparency, authenticity and positivity. Plus, she's heavily involved in General Mills' Women in Leadership Network.