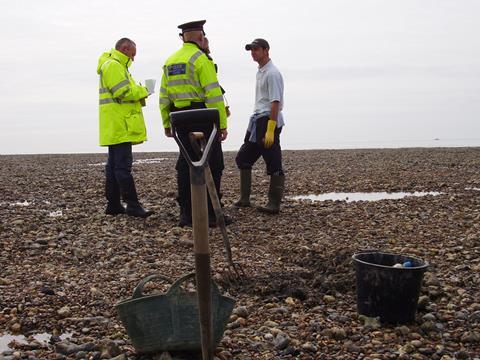 Theresa May's bold statement on modern slavery is one of the brightest lights to have shone through the murky turmoil and ugly mudslinging that has coloured British politics since the Brexit campaign.
The prime minister described modern slavery, with its estimated 13,000 victims in the UK and 46 million worldwide, as "a barbaric evil" and "the great human rights issue of our time".
May is delivering more than just soundbites and rhetoric. She is funnelling £33m of the foreign aid budget to create a five-year International Modern Slavery Fund to focus on countries that regularly traffick victims to the UK.
She's also commissioning an HMIC inspection of police forces focusing on those that have yet to uncover any modern slavery – because everyone knows it is happening in the countryside, in towns, cities, and to helpless men, women and children.
Furthermore, May is setting up the UK's first modern slavery taskforce to chase up government department efforts to stop the sex crimes, the forced labour, the abuses of basic human rights, the unimaginable, Dickensian poverty.
The PM wants Britain, "as a bold country confident in its values", to pursue the eradication of modern slavery as a global Sustainable Development Goal. And, crucially, she's going to personally oversee it all herself at regular meetings in Downing Street.
It's powerful stuff and it's refreshing that a politician facing huge challenges in so many other directions is returning at full throttle and with clear vision to a policy she began as home secretary by sponsoring the 2015 Modern Slavery Act.
Our new PM may not be the William Wilberforce of her time but she has shown she is not afraid to tackle a challenge now many times bigger and more daunting than the one the great reformer faced.