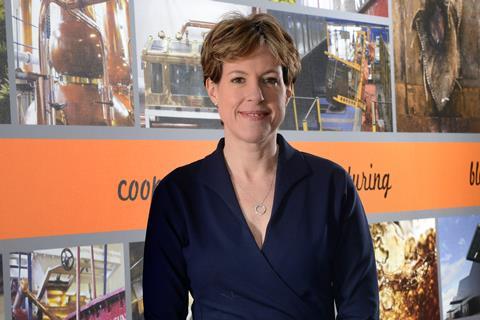 Food & Drink Federation chief Karen Betts and former Arla Foods CEO Ash Amirahmadi have joined a lineup of high-profile business leaders as members of the government's new Board of Trade.
The long-standing group, now headed by business & trade secretary Kemi Badenoch, is getting a revamp to include top business leaders from across food and drink, energy, education and the creative industries.
In their roles as advisers, appointees will work with the DBT to help identify and address export barriers as the government focuses on its ambition to reach £1 trillion worth of UK exports per year by 2030.
Other high-profile joiners include Rolls-Royce CEO Tufan Erginbilgiç, Universal Music Group MD Lucian Grainge, former Australian PM Tony Abbott, and Dulas MD Ruth Chapman.
📣 The new Board of Trade: industry leaders with influence & experience to help UK businesses of all sizes.

With a focus on exports, the Board will help us empower UK firms to sell over £1trn of global exports a year by 2030.

More 👉 https://t.co/lvsh8V1azE pic.twitter.com/2S0dhiHxXG

— Department for Business and Trade (@biztradegovuk) September 20, 2023
Founder of womenswear brand Libby London, Libby Hart, and Lord Mayor of the City of London Nicholas Lyons, are also part of the A-list board.
Badenoch said: "The brilliant new members of the Board of Trade, with their wealth of experience and expertise, will help us to identify barriers to exporting and represent the best of Brand Britain to the world.
"Some are calling for another dry, report-writing board, but this new board will be fixers. As we seize the immense trading opportunities post-Brexit, we need to pull our socks up and be a team of doers.
"I'm confident the new Board of Trade will fulfil that ambition."
Earlier this year, the DBT also set up an independent Food & Drink Export Council to bring together government, devolved administrations and industry representatives to further boost UK food and drink exports.
New Board of Trade advisers:
Andy Bird CBE, CEO, Pearson
Anya Hindmarch CBE, MD, Anya Hindmarch UK
Ash Amirahmadi OBE, CEO, Sofina Foods Europe
David Meller CBE, chair, Meller Educational Trust
Karen Betts OBE, CEO, Food & Drink Federation
Libby Hart, CEO, Libby London
Lord Daniel Hannan, member of the House of Lords
Paul Golding, chairman and interim CEO, Pinewood Group
Peter O'Kane, executive chairman, Strategy International
Rt Hon Nicholas Lyons, Lord Mayor of the City of London
Rt Hon Tony Abbott AC, former Australian PM
Ruth Chapman, executive MD, Dulas
Sarah Kenny OBE, CEO, BMT Group
Sir Lucian Grainge CBE, MD, Universal Music Group
Tufan Erginbilgiç, CEO, Rolls-Royce
Vivienne Stern MBE, CEO, Universities UK