The Grocer Top New Talent list 2014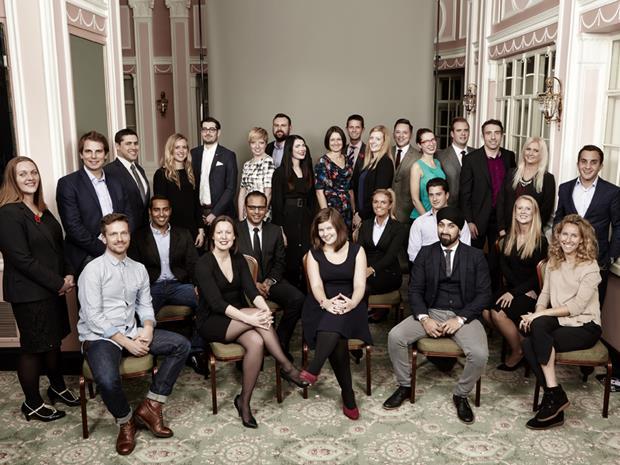 Top New Talent is back with a bang. Over the next pages, The Grocer reveals the 33 super-talented individuals on the list this year, from ready meal chefs to hard-nosed buyers, from students to MDs, from ops to entrepreneurs, aged 19 to 35. Read on to find out why they made the list…
It's a tough time in grocery, but this is not the time to rehearse the reasons why. Instead, the second year of The Grocer's Top New Talent list offers the perfect opportunity to celebrate. 
Yes, there is doom and gloom out there, especially on the retail side. But Top New Talent 2014 proves there is an enormous amount of talent out there in grocery too - and this fact offers a wealth of reassurance that the industry has a bright future ahead of it. 
It's evidenced by the sheer volume of entrants for Top New Talent in 2014 - the total ran well into three figures - and all of them had a very strong case for inclusion. It was a testing experience at times, deciding on the Class of 2014, but it does make the 33 people who are featured over the next 10 pages a very special crop indeed. 
"The talent on show offers a wealth of reassurance that grocery has a bright future"
The initial inspiration for this initiative was a ticking timebomb in food manufacturing, with suppliers struggling to recruit quality candidates as an alarming proportion of its workforce approaches retirement age. At the same time, I felt there was a wider reputational issue affecting the entire food and drink industry. Despite employing some 3.6 million people, and offering an incredible diversity of roles, it was nevertheless frequently characterised as a market for shelf stackers and ethnic immigrants on slave-labour wages. 
Top New Talent therefore acts, at the same time, as a fantastic showcase for the incredible variety of roles that are available in this industry. And this year's list delivers in spades on that score - arguably even more than it did last year. From inventors to development chefs, store managers to placement students, MDs to PRs, passionate eco-warriors to relentless rainmakers, brand marketers to number-crunchers, hard-nosed buyers to entrepreneurs, this year's list truly sums up the breadth of roles available to anyone considering a career in food and drink. 
Earlier this week, the 33 people on the Top New Talent list joined a host of senior industry VIPs at an event to celebrate, to network and to share their experiences. It was an electric evening, and every bit as awe-inspiring as it was the first time around. And if you are reading this and thinking 'Why didn't I enter?' then rest assured. There is always next year…
Adam Leyland, editor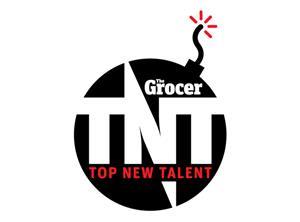 FreshMinds was delighted to sponsor The Grocer's 2014 TNT awards. As an initiative it ticks a lot of boxes as it looks to recognise and celebrate the brightest and best talent - selected through peer nomination - coming out of the retail/fmcg industry - the fastest-growing sector at FreshMinds Talent. 
While the winners were wide-ranging in their roles and the types of company they worked for, they were all of the highest order in terms of their achievements - and importantly a real pleasure to meet. The retail industry needs to look to recruit, to promote and to develop the best talent - and make it a 'sector of choice' for the best candidates. This TNT generation will be the future leaders who will help to navigate the retail market through the challenges of fierce competition and the opportunities (and challenges) of the digital revolution. 
We hope that the TNT initiative will be a rallying cry to encourage those leaders and role models in the retail industry to look out for young, up-and-coming talent (in their company and beyond) who may benefit from mentoring, coaching and a little bit of inspiration. Well done to all the winners and we look forward to seeing what they achieve in the coming years.
James Callander MD, FreshMinds