With Greencore now back on its feet, Patrick Coveney's move to SSP Group took the market by surprise. He'll find plenty to do in his new role
When a company sees almost 11% wiped off its value in the hours after the departure of its CEO is announced, it's clearly big news.
To be fair, Greencore's share price crash last Friday also reflected emerging concerns over the Omicron covid variant and its particular exposure to the reintroduction of government restrictions.
But the wider FTSE 250 fell 3.2% on that market sentiment, while Greencore suffered its worst day of trading for six months as the shares fell 10.9%.
That's surely testament to Patrick Coveney's influence at Greencore, and its ability to cope without his massive experience and capabilities.
A giant of the industry – at 6ft 6in literally as well as figuratively – Coveney is leaving in March after 14 years at the helm to take up the chief exec role at travel food specialist SSP Group.
It's "a big loss" says Jefferies consumer analyst Martin Deboo. "He's a very capable and unique operator in the UK food industry with a very strategic mind," he says. "He will be a very tough act to follow."
There is also a sense, though, that the timing of his departure makes sense given his lengthy 14 years at the helm – 17 years at the company in total – and the stabilisation of the business after the Covid crisis ravaged its food-to-go centric business in 2020 and early 2021.
Coveney told The Grocer this week: "After 14 wonderful – sometimes rollercoaster! – years as Greencore CEO, it is time for a change. I'll leave behind many friends, colleagues and supporters at Greencore – and across the UK, US and Irish food industries.
"However, the opportunity to step into a new CEO role in a different, and much more global, company as it rebuilds from Covid was compelling. I'm really looking forward to it, but do want to lead Greencore safely through the transition first."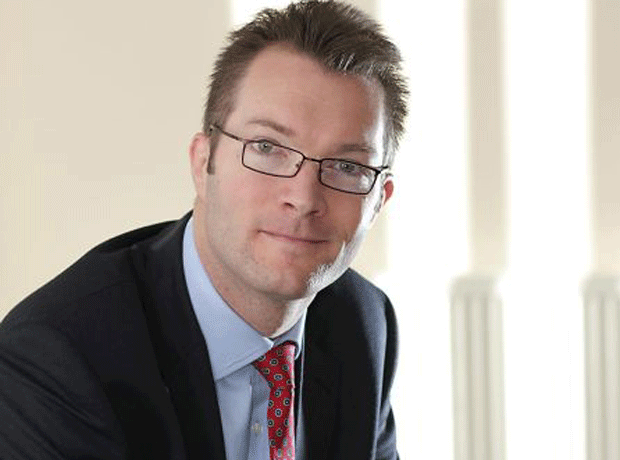 He certainly leaves Greencore a vastly different and stronger company than the one he took the reins of in 2008 – growing sales c50% to a £1.5bn high pre-Covid, with profits trebling to £100m – and strategically transforming it, particularly through its £113m acquisition of UK food-to-go player Uniq in 2011.
"Patrick has been an incredible leader," says Greencore CFO Emma Hynes. "Not just in recent times where he's done a huge amount pulling people together in what was a really challenging period, but he has absolutely transformed the food-to-go proposition."
This week Greencore revealed it was back in the black, and monthly food to go sales were now running at just 1% down from pre-Covid levels. It's quite a turnaround.
In contrast, Coveney's new destination still has a long way to go in terms of its recovery.
A bigger fish
SSP Group is a bigger fish in listed company terms – with pre-Covid sales of £2.8bn and pre-tax profits of £200m. But revenues are not projected to return to those levels till 2024 (they are currently at about 50%) thanks to their exposure to the food to go market, and in particular train stations and airports via a range of brands (including Upper Crust, Camden Food and Ritazza), as well as franchise operations and licensing deals with the likes of Burger King, Jamie Oliver, Starbucks and Yo Sushi.
That has meant SSP Group has been one of the sector's worst hit stocks – dropping from a pre-Covid level of 550p to as low as 150p in autumn 2020, remaining at 225p this week. While the news of Coveney's appointment was welcomed, SSP still fell 15.7% last Friday.
But the depth of the fall – SSP lost £425m last year – also creates an opportunity, both for the group and its incoming CEO.
Greencore under Coveney
2006: Joins Greencore as CFO from McKinsey & Co
2008: Appointed CEO, replacing David Dilger
2011: Planned merger with Northern Foods called off after Boparan's £342m counter bid
2011: Greencore pays £113m for convenience food group Uniq
2016: Solidifies its domination of UK supermarket sandwich category with acquisition of Cranswick's sandwich business for £15m
2016: Major expansion into US with the $747.5m deal for Peacock Foods, becoming the world's largest sandwich maker
2018: Retreats from US following a troubled period, after selling American arm for £817m to Hearthside Food Solutions. Coveney calls it a "knockout offer"
2020: Competition concerns scupper rescue deal for UK's third-largest sandwich maker Adelie Foods – Greencore subsequently picks up a number of former Adelie coffee shop and foodservice contracts
2021: Greencore bounces back to profit as revenues recover due to the relaxation of Covid restrictions. Ends financial year with food to go sales at 95% of pre-Covid levels
If a share price recovery accompanies financial recovery, the new CEO will find their long-term share options represent a particularly attractive proposition. And analysts believe it is a matter of time before SSP Group is back on the front foot.
Even given the disruptive uncertainties of Omicron, Morgan Stanley this week describes a "very well run" business with "little to fix" for the incoming boss.
First, recovery in travel and leisure is leading to strong incremental sales recovery – which was at 47% in its fourth quarter and 53% in September as air traffic picks back up and UK rail volumes improve.
Importantly, SSP Group's size – it is one of a handful of major global operators in the sector – means it is currently picking up contract wins in airports and other key locations from struggling rivals amid a less competitive tendering environment, with "smaller, weaker operators withdrawing from certain locations," notes Peel Hunt travel & leisure analyst Douglas Jack.
This opportunity extends beyond new contract wins, with the industry having a history of M&A-driven consolidation and SSP significantly strengthening its balance sheet during the Covid period.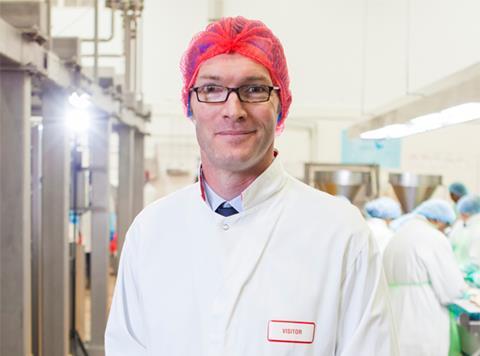 "The industry is relatively fragmented… SSP has raised significant cash, which could be deployed towards M&A," Morgan Stanley notes.
One of SSP's major strengths is one of the few failures of Greencore's recent past, as it benefits from its strong presence in North America (as well as growing travel markets like China and India), which has seen economic activity and travel numbers recover more quickly from Covid than the UK and Europe.
Greencore made a major push into the US with the $748m acquisition of Peacock Foods in 2016 – with Coveney later taking personal control of its US business – but pulled the plug two years later as it struggled to implement its food-to-go growth model in a different market.
For SSP, international growth is a simpler proposition, as airport retail tends to function in the same way worldwide.
Greencore challenges
Coveney will remain committed to the day job at Greencore until March – and that is not without its challenges despite the recent recovery: it talked of needing to recover "double-digit" cost increases this week.
Deboo says Coveney's successor faces a "substantial challenge" as the debate around the stock moves from "top line Covid recovery to the bottom line". On a short-term basis, Greencore will have to push through price increases to mitigate current inflation. Growing margins back to pre-Covid levels will be a battle given convenience floorspace has stopped expanding and it already leads the retail sandwich market.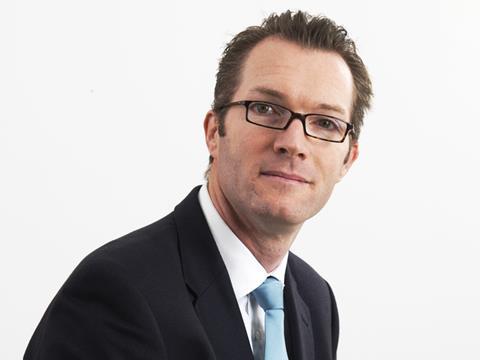 Greencore also uses a labour-intensive manufacturing process – a model made increasingly unviable by rising costs and scarcity of labour.
Greencore has been exploring automation for "quite a while". Though progress stalled during Covid, it recently rolled out automation across a number of sandwich lines, including cutting and stacking machinery.
Greencore CCO Kevin Moore will take on the deputy CEO role with immediate effect, while non-executive chairman Gary Kennedy will take a more active role as it seeks a successor. The incoming CEO will have big boots to fill.