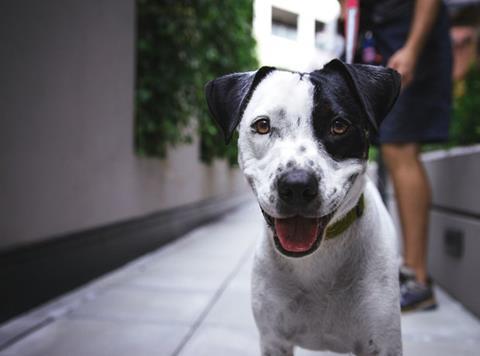 What would you do with £49m? It's a lot of money: an amount that would buy you one superstar England midfielder, or the UK's cheapest full English breakfast (from Grafters Café in Westcliff-on-Sea) every morning for 194 years.
Or you could purchase dozens of veterinary practices. It's what Pets at Home intends to do. The retailer today announced its first-half profits had dropped by 80% year on year – from £40.8m to £8m – as a result of costs relating to restructuring its in-store vet service, which it runs as joint ventures with independent practices.
But many of the vets have reportedly struggled to manage costs (including Pets at Home's rising fees), so the retailer will "need to recalibrate the business to deliver more measured growth" according to chief executive Peter Pritchard. Hence the plan to buy 55 practices out of 471 back from the vets, for a sum Pritchard expects to reach £49m by 2020.
All those big numbers were widely reported this morning with intense pessimism. The Financial Times, for instance, warned Pets at Home "has been targeted by short sellers who are homing in on the distressed British retail sector, as households reduce their discretionary spending". And Sky News feared for the livelihoods of "up to 300 people" employed by the targeted veterinary services.
The gloomy outlook is understandable. An 80% tumble in profits is huge at any time, but especially when bricks-and-mortar retailers (and foodservice outlets) are taking a vicious financial beating as shoppers abandon them. We've seen the collapse of names like Poundworld and House of Fraser, and the loss of tens of thousands of jobs. And it's almost inevitable that some more people will find themselves out of work as a result of Pets at Home's vet restructuring.
Nevertheless…
It's doubtful Pets at Home itself is in any danger. The group is able to shell out almost £50m because it can afford to do so. It's "a healthy business, and customers are loving what we do" Pritchard said today – and who would argue?
The retailer's 'complete petcare' strategy has made it the essential destination of "early adopters and consumers coming into the category" Mars Petcare sales director Helen Warren-Piper recently told The Grocer. Pets at Home "plays a very important role" in offering advice as well as providing numerous trendy natural products not available in supermarkets. "You've got a big shop window of all the big speciality brands, and you've got somebody who'll be giving you advice on how to set up your home and the right diet for your new pet."
Not only is Pets at Home the overlord of high street petcare, it also rules a category famous for its imperviousness to pecuniary crises. It's an often-repeated claim that the market is recession-proof. Pets are a priority for their owners, no matter the size of their bank accounts. Evidence lies in the category's rising value in spite of a fall in volumes – and in the fact pioneering premium brand Lily's Kitchen made a successful debut during a serious economic downturn 10 years ago.
So, ignore the doom-mongers, pet parents – your fur baby's favourite shop is gonna be all right.