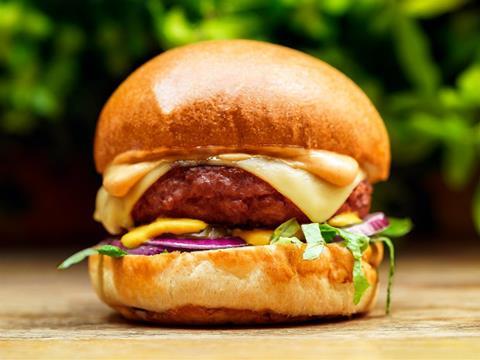 Vegan sensation Beyond Meat is to manufacture its products outside the US for the first time, after sealing a deal to build a new factory in the Netherlands.
The California-based brand – which floated on the Nasdaq stock exchange earlier this month – has teamed up with its existing distribution partner Zandbergen World's Finest Meat to build the new factory in the Dutch municipality of Zoeterwoude.
The facility is due to open during the first quarter of 2020, and would help the brand significantly reduce its distribution footprint, while increasing the speed in which Beyond Meat can get products to customers, it said.
Zandbergen is a major distributor of red meat across the EU, and signed a deal to distribute Beyond Meat's Beyond Burger across Europe, with the exception of the UK and Germany, in 2018.
It is also a global partner of US meat giant Tyson Foods, which was an early investor in Beyond Meat before selling off its investment in the business earlier this year ahead of its stock market flotation.
"The consumer response in Europe has been very positive and we look forward to being able to better serve those customers with locally produced products," said Beyond Meat executive chairman Seth Goldman, who added the partnership would help it further grow its global footprint.
However, the brand declined to comment on whether the start of production to Europe would allow it to expand its range to offer more than its flagship Beyond Burger, with Beyond Meat's US portfolio also including products such as sausages and mince-style Beyond Beef Crumbles.
Shares in Beyond Meat jumped by 8.4% to $86.35 a share following today's announcement.
It comes as research by analysts at Barclays, published last week, predicted huge growth for the alternative meat sector within the next 10 years.
Global sales could reach an annual $140bn in a decade, gaining a 10% market share of the $1.4tn global meat sector, suggested Barclays' 'I can't believe it's not meat' report.