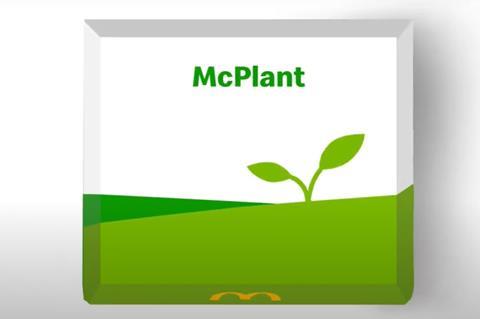 McDonald's announcement it will launch meat-free burger the McPlant has been hailed by Veganuary as a "clear sign of the times" that diets are moving away from meat.
The fast food giant this week confirmed it was now ready to start rolling out the McPlant when "markets are ready" – with the expectation some countries would launch the meat alternative product in 2021.
McDonald's has not confirmed who would supply the new burger, saying only it was "crafted for McDonald's, by McDonald's".
However, Beyond Meat told US media it had co-created the plant-based patty, which the restaurant chain claimed would deliver its "iconic taste"
The announcement was described as "huge news" for the plant-based category by Veganuary international head of communications Toni Vernelli.
The demand for plant-based options continues to increase exponentially as we learn more about the role animal farming plays in the two biggest threats we currently face – climate change and pandemics," she claimed.
"Businesses that do not embrace the plant-based revolution will soon be obsolete."