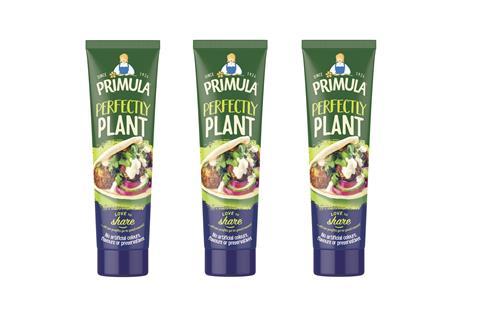 Long-life spreadable cheesemaker Primula has stressed its vegan line Perfectly Plant is still available to retailers following its delisting by Morrisons last month.
The Kavli-owned brand launched the SKU – its first attempt to crack the dairy-free market – in April 2022, with a listing in selected Morrisons stores.
At the time of its launch, Primula said the coconut oil-based variant had been in development for two years and was aimed at both flexitarians and vegans.
But due to its "limited distribution", the spread was pulled by Morrisons, with the line going out of stock in mid-November, according to Assosia data.
However, demand for the line "had not gone away", said Kavli head of marketing Lisa Thornton, with the reaction on social media showing "how much people loved and miss our squeezy vegan cheese".
Thornton said the line "remains available to retailers for stocking, and we'd love to once again work with Morrisons or other supermarkets to put the product back on shelves".