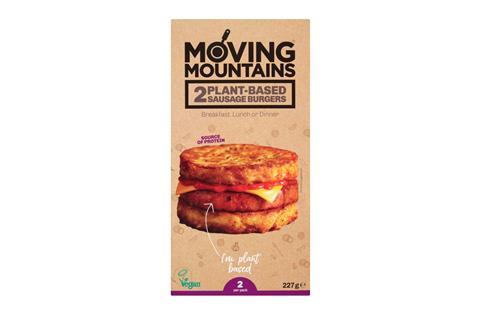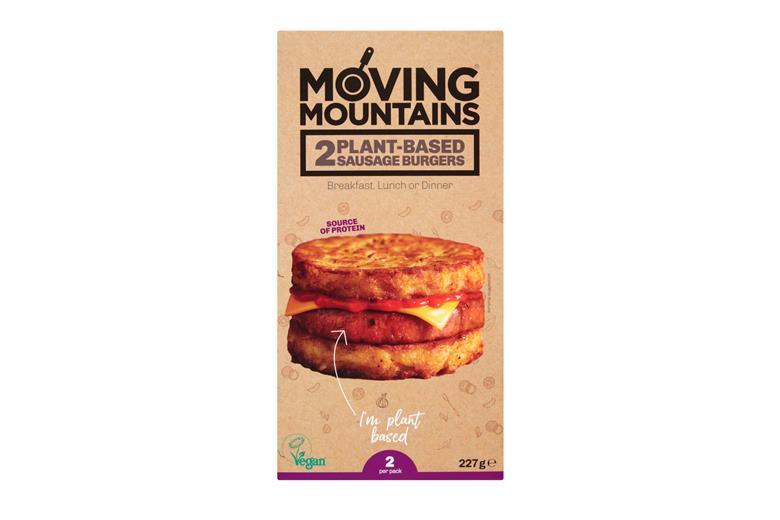 Plant-based brand Moving Mountains has made its first foray into retail after securing a listing for three SKUs at Sainsbury's.
The British meat alternative brand's sausage (rsp: £4.62/four-pack) and hot dog (rsp: £4.78/four-pack) SKUs will be joined by a brand new sausage burger (rsp: £4.62/two-pack) in the supermarket's frozen aisle from 30 December.
The company said the move was prompted by having a sufficiently "diverse range" of products that shoppers could "enjoy the whole year round".
"Now is the right time to launch into supermarkets and bring Moving Mountains into consumers' homes, whether they follow a plant-based, vegetarian or flexitarian diet," said Moving Mountains founder Simeon Van der Molen.
"We have spent years perfecting our recipes with a team of scientists, farmers and chefs to ensure our products emulate meat in taste and texture and they are the closest replication to a pork burger, pork sausage and hot dog in the UK."
The brand hopes the launch can capitalise on Veganuary and the consumer focus on health and wellness that tends to come at the beginning of the new year.
This launch comes just a matter of months after the company said it was in discussions with a number of mults over a planned move into retail.
At the time of the announcement, it said its existing meat-free burger would not be made available outside foodservice as it feared it would devalue the product.
Instead, Moving Mountains has unveiled its sausage burger, which is made from oyster mushrooms, and pea and wheat protein. The new burger is said to combine the "look and texture" of a sausage patty with "the taste of pork".