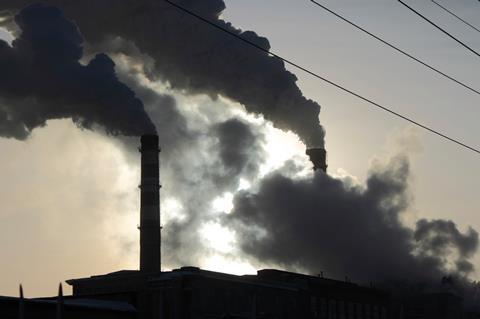 Quorn has slashed direct and indirect emissions in its production process by a third since 2012, according to its latest sustainable development report.
It has also claimed to be 'climate positive' thanks to its largely flexitarian customer base.
The plant-based producer's report, published this week, said this reduction meant it was set to meet its 2022 target to halve carbon emissions per tonne in both its production and energy usage, compared with 2012 levels.
Quorn's 2018 emissions were some 33% lower than those in 2012. However, it emitted 1,044kg of CO2 per tonne of production at its three production sites last year, which was 12kg more than in 2017.
The company said the slight increase was due to 'the commissioning of new production lines' at its Billingham plant, which it claimed would "drive further improvement and efficiency" once it was completed.
Quorn also claimed its "avoided emissions" – the CO2 produced by the meat production processes it is taking its largely flexitarian consumer base away from – were 8.5 times higher than the emissions from its own production processes.
"We're proud to be making these strides forward in our commitment to the planet as we continue to grow," said Quorn Foods CEO Kevin Brennan.
"The world today faces two, interconnected, challenges: the health of human beings and the health of the planet – both of which are fundamentally underpinned by what we eat.
"Our goal now is to maximise the gap between our carbon footprint and the greenhouse gas savings we deliver by helping people to reduce their meat intake, aiming to be 'climate positive' in our own right."
Quorn said it intended to build a roadmap for how it will achieve its aim to maximise this gap "in due course".