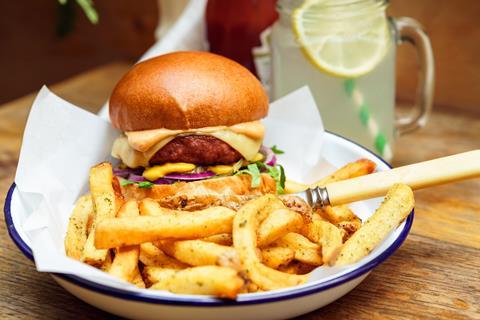 It looks like 2020 will be the year when plant-based meat goes completely mainstream. 'Veganuary' is going global: since it was set up in 2014, 750,000 people from 192 countries have signed up, half of this number in 2020 alone.
Beyond Meat was the first to catch the zeitgeist, with its share price up almost 10-fold within three months of the IPO ($235 on 26 July vs $25 at the IPO stage) in May 2019; though the shares ended the year at less than a third vs the peak (c$75), which may reflect the fact that competition in the space is stepping up. However, the shares surged again by 70% this month (as of 21 January).
The valuation of Impossible Foods in its latest fundraise looks to have doubled since its May valuation of c$2bn and with a listing likely at some stage. Despite the success of the Impossible Whopper in the US, in a surprise move Unilever beat Impossible to win the European contract with Burger King. Having acquired The Vegetarian Butcher at the end of 2018, it was able to exploit the fact that Impossible's US patty has a GM ingredient (causing the bleeding effect) that is banned in Europe.
Nestlé is also stepping up its game. In September 2019 it announced the launch of its own plant-based burger in the US. It also announced this week that it is going to launch plant-based sausages in the US and 11 European countries in March.
While most new plant-based meat developments are coming from the US and Europe, China remains a huge opportunity given the African swine fever crisis. Chinese pork prices have more than doubled in 2019 and are up another 10% this year already. Chinese consumer inflation is at a seven-year high, but the full supply shock might still not have been felt given the cushion provided by the government's pork reserves. Consumption is transferring to poultry, but meat alternatives have not seen much traction yet.
More importantly, ASF continues to spread across Asia and there are real concerns that it is only a matter of time before it reaches developed markets. If the outbreak spreads and consumer fears rise, this is likely to accelerate plant-based adoption.