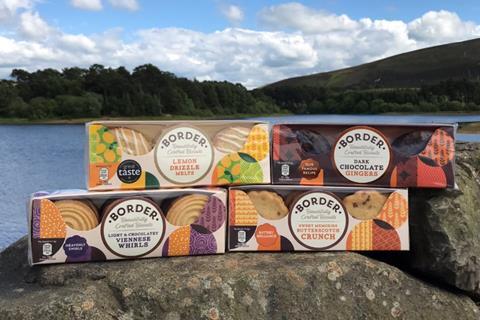 Border Biscuits has removed 90% of plastic from its packaging, in a move meant to highlight its commitment to improving the environmental impact of the family-owned business.
Part of a wider £1.6m investment into its products and processes, Border has swapped clear plastic trays for recyclable cardboard as it targets "a significant increase" in the sustainability of its premium biscuits.
As a result of the change, the overall weight of retail packs for Border's Ginger, Classic and Traditional ranges has been cut in half. This allowed double the amount of packs to fit onto a single pallet, "making the transportation of products more environmentally friendly and further reducing the company's carbon footprint by saving 537 tonnes of CO2" Border said.
"That equates to 895 homes improving their energy efficiency through installing better insulation as well as smarter lighting, appliances and heating systems."
The move to reduce single-use plastic had been "a key focus" over the past 12 months for the Lanarkshire brand, said its marketing manager, Suzie Carlaw. It meant "we can address the environmental concerns of our customers without compromising on the high quality of our beautifully crafted biscuits".
In addition to new packaging, Border has updated its logo "to reflect the premium biscuits it produces".