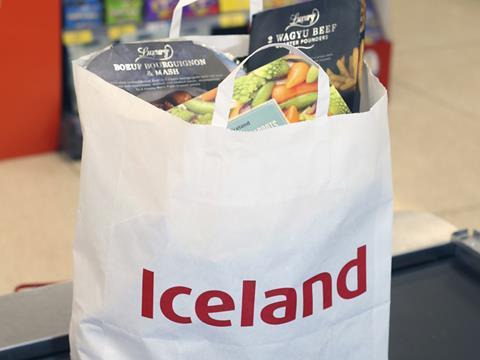 Iceland is to trial replacing single use carrier bags with paper and reusable plastic alternatives made from recycled post-consumer waste at its stores in the Merseyside region.

The retailer will run the trial, which will see the alternative bags placed at in-store tills, for the next eight weeks as part of its bid to become more environmentally friendly. Each bag will cost 10p.

Iceland is the only supermarket trialling alternative carrier bags. The trial is being conducted to help Iceland understand consumers' perceptions and appetite for alternatives to single use carrier bags.

The move follows Iceland's pledge in January to eliminate plastic packaging from all its own label products by the end of 2023, and it was the first retailer to announce a trial of reverse vending machines in support of the government's proposed deposit return scheme in May.

"We have received widespread support since announcing our intention to eradicate plastic packaging and we know that customers support our move to reduce single use plastics," said Iceland MD Richard Walker. "We're already taking steps to deliver on our commitment to remove plastics, and of course single use carriers are a significant part of the plastic we have in store."

Walker added the initiative will provide Iceland with "in-depth insight" into how it can remove single use carrier bags, while offering an alternative that is fit for purpose, and its customers. "This is just one way we will empower our customers to make a difference," he said.