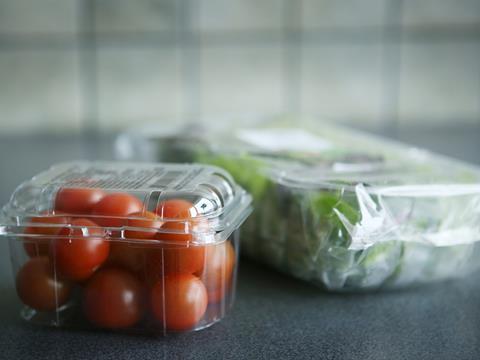 A £200m investment fund has been launched to develop new eco-friendly packaging solutions.

The Department for Business, Energy & Industrial Strategy said it would invest £60m in the project and businesses up to £149m to help bring into use alternatives made from food waste, plants and wood chippings.

Recent examples have included Notpla, a material made from seaweed and plants by London-based startup Skipping Rocks Lab, which Just East trialled for its condiments.

The government accompanied today's announcement with a call for evidence on standards for bio-based and biodegradable plastics as part of its 'Clean Growth Challenge'.

It said it wanted to hear from scientists, manufacturers and the research community on the sustainability and wider impacts of biodegradable, compostable and bio-based plastics.

It also wants opinions on whether new and improved standards and labelling for these materials would be valuable.

"This government and business co-investment clearly demonstrates that when it comes to cutting plastics pollution there is a shared ambition," said business secretary Greg Clark.

"This is a unique opportunity for our world-leading businesses and innovators to develop the materials of the future with the potential to transform our economy as well as our environment."

Sainsbury's director of brand Judith Batchelar said the fund would act as a catalyst of what she called a "coalition of the willing" to address the research and innovation opportunities together, and the supermarket group was "proud" to play its part.

Richard Slater, chief R&D officer at Unilever, said many of the key challenges it faced could only be overcome by working in partnership and across "the whole system".