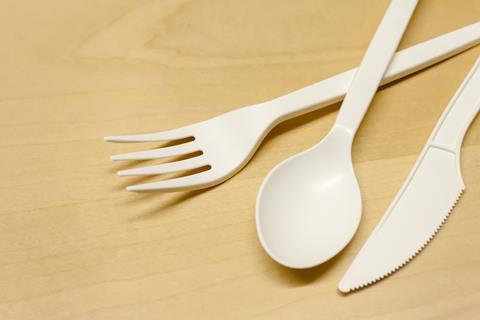 The EU parliament has voted for a sweeping ban on single-use plastics, in a move that will ramp up the pressure on companies to find alternatives, regardless of Brexit.

The overwhelming majority of MEPs backed the ban yesterday, which will see single-use plastic cutlery, cotton buds, straws and other items outlawed in a bid to reduce ocean pollution.

The vote, which still has to be approved by member states, would come into effect in 2021 and comes with the UK government consulting on its own moves to tax single-use plastic.
European food leaders warned the plans would only work if Europe massively improved its recycling infrastructure, in an echo of what UK food companies have warned politicians in Westminster.

"Improving the environmental performance of plastic packaging used in the food and drink sector should go hand-in-hand with ensuring a high level of food safety for consumers in Europe," said FoodDrinkEurope director general Mella Frewen.

"FoodDrinkEurope welcomes the objectives of enhancing collection rates and increasing the content of recycled plastics in beverage bottles. We are, however, concerned that the targets can only be achieved if there are high-performing collection, sorting and recycling infrastructures in place, resulting in a consistent supply of recycled materials that comply with food safety requirements.

"There is also a need for a clear and robust methodology for the calculation of recycled content in plastic bottles. In particular, guidelines are needed to clarify which food and drink containers are to be considered, to clearly define the funding of litter clean-up activities to be borne by producers."