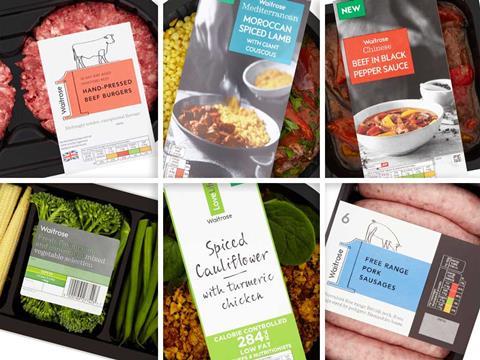 Waitrose has removed all black plastic packaging from its own-brand fresh meat, fish, poultry, fruit and veg.

This amounts to a reduction of over 1,300 tonnes of black plastic a year.

One example of the pledge in action is its Duchy organic tomatoes, which now partly use punnets made from tomato vines which would otherwise have gone to waste, along with recycled cardboard.

These steps are part of the supermarket's target to scrap black plastic from all its own-brand products by the end of 2019. It is now halfway through and on track to achieving this.

Waitrose has already reduced its packaging by almost 50% since 2009, and 70% of plastic used for its own-label products is widely recyclable, which it aims to make 80% by 2020 and 100% by 2023. This is part of its pledge to make all its own-brand packaging widely recycleable, reusable or home compostable by identifying alternative solutions for all its packaging by 2020, and meeting the target by 2023.
The upmarket grocer's push to become more environmentally friendly has also seen it encourage shoppers to bring reusable containers to take home products from its fresh meat and fish counters, and remove disposable cups from stores so myWaitrose loyalty card members have to bring their own cup to claim their free tea or coffee.

"Eliminating black plastic is a priority for us," said Waitrose head of CSR, health and agriculture Tor Harris. "While removing it we have also taken the opportunity to reduce the amount of plastic of any colour by removing trays from fruit and veg like apples, broccoli and pak choi.

"We are making progress all the time and are determined to maintain our momentum, which is why we're now looking at ready meals and other products so we can achieve our aim of removing all black plastic from our own-label products by the end of this year."