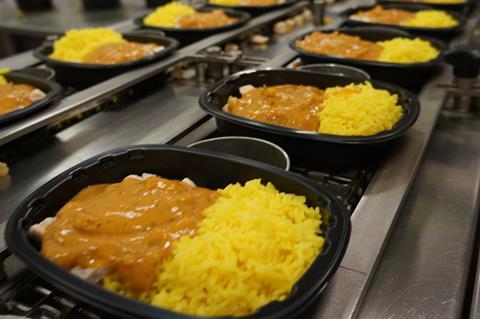 Major wholesalers and buying groups are lagging behind the big retailers when it comes to removing problematic black plastic, The Grocer can reveal.
Having reported this month that the vast majority of supermarkets will have completely ditched own label black plastic by January, The Grocer polled the main operators in the wholesale sector to gauge their progress and found at best some wholesalers looking to remove black plastic by the end of next year, others have set a target of 2022 and more worrying many either do not currently have a policy on black plastic or were not prepared to disclose it.
While Tesco is set to have completed the removal of black plastic by the end of next month, it's Booker wholesale arm said its own label would be black plastic-free by the end of 2020. "Booker has been working with suppliers for some time to remove hard to recycle plastics from own brand packaging, with the vast majority of our own brand lines now complete," said a spokesman. Likewise, Brakes said it was on track to hit its end of 2020 target. "We've made some fantastic progress and radically changed the supply chain, removing more than 1,000 tonnes of hard black plastic," said CEO Hugo Mahoney.
Foodservice buying group Country Range also said it was "working to remove 'problem plastics' from our production lines such as black plastic by the end of 2020". Of its 800 strong own brand range, 139 remain in black plastic. And Spar UK said it has already switched to recyclable materials for 45 black plastic lines in its own label range and will have completed the five remaining lines by the end of next year.
Foodservice buying group Caterforce said it would not be removing all black plastic until 2022, while Bidfood said it was working towards a 2025 target as part of Wrap's Plastic Pact.
Most concerning however were the wholesalers without a target. Bestway, meanwhile, said it had not set a date. A spokesman said: "Bestway works with its suppliers to consider the amount of plastic, and in particular black plastic, used in the packaging of its own label range."
Other wholesalers who declined to comment or confirm their policy included Costco, AF Blakemore, James Hall and Wing Yip.
"Members are working hard to minimise their impact on the environment. Voluntary initiatives include back hauling and recycling of waste and packaging, reducing packaging, and reducing waste to landfill," said FWD CEO James Bielby. "FWD works closely with Wrap to help wholesalers improve resource efficiency and reduce waste, Moves to remove hard-to-recycle black plastic are a key part of this process and members have pledged to tackle this issue, but support and collaboration from packaging manufacturers would help wholesalers to more easily meet the challenging targets they have voluntarily made."