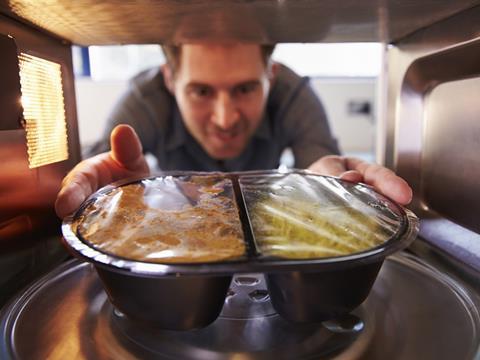 Public attitudes towards recycling and the impact of plastics on our planet are increasingly informed and the issue is becoming a real, widespread concern.
We regularly undertake research for a range of food brands and manufacturers. Until very recently, the recyclability of packaging was well down the list of consumer priorities expressed in focus groups or online forums – a 'nice to have' but not a key driver for purchase (or rejection).
However, a shift is now occurring. David Attenborough's Blue Planet, strong commitments from the supermarkets (led initially by Iceland), increasingly specific waste and recycling bins for our homes, and even government initiatives have all made consumers care far more about the packaging in which their food arrives.
For too long many food businesses have sought packaging that represented the lowest-cost format to safely and securely house their products. Now they have to look for solutions that will also be healthier for our planet.
We could regard this as structural packaging catching up with the trends towards more artisanal, 'hand-crafted' food that has been evident for the past decade or more, and for foods that assist in our wellbeing.
But there is a change in attitude here that many in the industry need to be mindful of – the closer attention that is being paid to the impact of all aspects of the food production and delivery process that means consumers will interrogate brand claims and propositions more intently than they did in the past.
A year or two ago it was perfectly acceptable for a chilled ready meal to present itself as wholesome and nourishing, made with only natural ingredients or named breed meat cuts, delivered in a single-use black plastic tray. In 2019, that black tray might be the reason a growing number of consumers seek an alternative.
While many food businesses have been eager to position their brand as being 'made with care', in some cases, this has been something of a flourish rather than a full commitment. The vigour and rigour of social media and the heightened awareness of how food products are made, what goes into them and what happens to the waste that they create, means those who seek to jump on this bandwagon can no longer get away with the odd compromise.
Expect more stories to emerge throughout 2019 exposing brands that fall down on any of these standards – and the bigger the brand, the further it has to fall!
But there is an upside, too. Changing the packaging format offers the opportunity to also explore how efficacious improvements can be better communicated through packaging design in order to ensure the brand meets the wants, needs and desires of the 2019 consumer.
For some, this will mean the chance to refresh or reinvigorate their brand image through their most public face − the pack that is picked from the shelf. And there will be real benefits if this new face properly communicates the true qualities of the product inside, and if it effectively engages and chimes with people whose own values are also shifting as we enter this new year.
Chris Blythe is director of The Brand Nursery