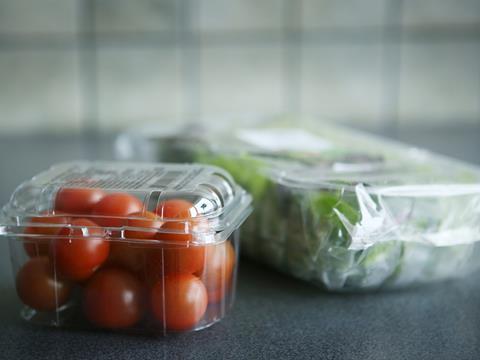 Wrap has published a 'roadmap' for businesses to achieve its 2025 plastic waste reduction goals, setting progress targets for April 2019 and the end of 2022.

Under the UK Plastics Pact, leading businesses including retailers, brands and manufacturers have committed to four waste reduction targets for 2025. These include making 100% of plastic packaging reusable, recyclable or compostable.

The new 'UK Plastics Pact Roadmap to 2025' sets milestones towards each of the four longer-term goals. They include developing plans to tackle materials classed as non-recyclable by April next year.
The roadmap is designed as a "living document that will evolve over time, reflecting changes in policy and innovations" according to a Wrap spokesman.

It includes commentary on the role of government and the public in achieving plastic waste reduction.
"The outcomes of the roadmap will help reduce confusion as to whether packaging is recyclable. If the targets are achieved, all plastic packaging will be recyclable or compostable by 2025," said Wrap's spokesman.

"The roadmap also sets interim targets for increasing recycling and recycled content. Achieving this will require investment in the UK recycling infrastructure and would be expected to generate new jobs, while easing the pressure of plastic waste exportation."
Wrap chief executive Marcus Gover said: "I'm very impressed with progress made in the first six months since we launched the pact.

"This is proving to be a powerful and motivated group. The roadmap is a real opportunity for them to forge ahead and make change happen at scale, and in significant ways.

"But these targets cannot be delivered by business action alone. It needs policy intervention as well as consumers to play a part. Factors like extended producer responsibility are going to have a profound influence on momentum, and effecting change in areas such as collections, recycling and reprocessing."