In scenes straight out of TV's The Thick of It, Defra has seen IT and infrastructure woes, repeated policy failures and a revolving door of ministers. What happened and can the department recover?
If, as some political analysts predict, Thérèse Coffey is removed in a September reshuffle by Rishi Sunak, it will signal the sixth secretary of state at Defra in six years. But the conveyor belt of ministers in charge is in stark contrast to the stagnation of the department's legislative programme amid a series of spectacular backtracks on key environmental pledges.
With policies on recycling, plastic and food waste shelved in the past few weeks alone, there is talk of chaos as a result of Brexit, dwindling morale and catastrophic failures in IT and planning. Coffey's return to Defra in October, having served as a minister there from 2016-2019, was the latest in a merry-go-round of ministers that has long posed questions over how Defra ranks in the government's pecking order.
One of her first tasks when it came to the food and drink industry was to try to get a grip on the omnishambles that was Defra's multibillion-pound waste and resources strategy. Last November, The Grocer revealed Coffey had ordered crisis talks to try and salvage the flagship environmental policy extended producer responsibility (EPR), aimed at making the industry responsible for the huge cost of recycling plastic.
But instead of providing the strong leadership Coffey demanded, Defra's subsequent efforts at engagement with the industry were seen as a disaster. Last month, EPR became the latest major Defra project to be shelved until after the next election. Within days, Defra had confirmed that mandatory food waste reporting was being kicked into the long grass too.
Meanwhile, plans for a UK deposit return scheme are as uncertain as ever, six years after being unveiled by Michael Gove, following the collapse of a pioneering scheme in Scotland. There has been growing opposition from the industry, with supermarket bosses this week officially calling for it to be scrapped.
The department has also come under fire from farming bodies over its plans for a post-Brexit farm subsidy programme known as the environmental land management scheme (ELMS). In January, farmers and food producers welcomed changes to the plans, but claimed they were "too little too late" for a sector hammered by soaring costs, seasonal labour restrictions and supermarket negotiation power.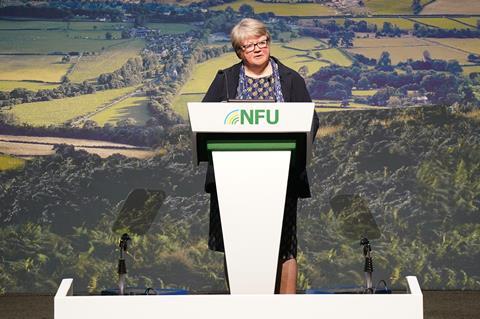 All this with the UK's commitment to its 2030 carbon reduction targets being questioned, amid accusations Sunak is more concerned with hitting short-term targets for an economic turnaround, than saving the planet or shaping the UK's post-Brexit farming landscape.
Defra has found finds itself in a pincer movement between Tory backbenchers urging backtracks on what they see as expensive, left-wing environmental commitments, and industry bodies calling for delays over what they claim is unaffordable red tape.
Despite the challenging external factors, sources say Defra has only itself to blame for many of its problems.
In June, a damning report by the National Audit Office found Defra's long-term plans to deliver a circular economy simply "didn't exist" and warned a raft of landmark policies risked ending in failure.
It wasn't just Defra's leadership that was creaking but its outdated technology, with a separate report in May by the Public Accounts Committee warning Defra's "outdated, inefficient and expensive" IT had put the food industry under constant threat of cyberattack.
Lack of coherent strategy
Rod Addy, director general of the Provision Trade Federation, pinpoints fundamental reasons for Defra's misfiring. "There may be issues around inadequate investment or tech, but they will really be secondary to other points," he says. "Blaming your tools is an excuse.
"In reality what we've seen at Defra is a lack of coherent and joined-up strategy and leadership in government being reflected in the civil service," he adds.
Addy believes the current government has been the worst yet in terms of quality of communications, with many ministers failing to take advice from civil servants and passing the buck.
"If ministers are consistently making decisions that are clearly not in the best interests of the country, that will create a mental schism between them and the civil service, regardless of protocol," he adds. "The civil service has been reeling and firefighting in the wake of successive regime changes."
But it's not just civil servants, of course. The industry's confidence in Defra is at an "all-time low".
One senior industry source says Defra's weak leadership on environmental reforms has left businesses rudderless. "I don't think there is any confidence Defra has the capability to deliver a coherent policy when it comes to the environment, waste strategy or Brexit," they add. "The reality is that Defra is going to be stuck in limbo until after the election."
Despite Coffey's early calls for officials to get to grips with industry relations, the source says she has failed to get the industry on board with the government's plans.
"The liaison between the secretary of state and industry is non-existent: letters go unanswered, correspondence is not recognised," the source adds.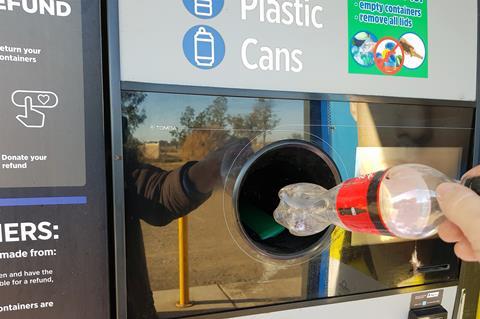 The source highlights the decision to shelve plans for mandatory food waste reporting as an example of how Defra's pandering to backbenchers has backfired.
"This was a policy that had strong support from supermarkets. There seems to be an influential part of this government that has suddenly decided it can make being anti-environmental the new Brexit."
Another industry source said the situation gives the impression of a department that is not in control.
"We had policies on the environment that in times of very low inflation would not have been much of an issue but with inflation having let rip don't have a snowball's chance in hell of making it past the Treasury," they said. "But that is not an excuse for how badly Defra has handled things."
Adding to the department's woes is the departure of long-standing director general of food, biosecurity and trade David Kennedy, who announced in July he was taking up a role at EY.
"There seems to be an influential part of this government that has suddenly decided it can make being anti-environmental the new Brexit"
Kennedy was instrumental in establishing the Food Resilience Industry Forum 'war room' during covid that brought together key food sector stakeholders to co-ordinate how to maintain food supply.
"He was not popular with farmers but he was clever and he did a good job during Brexit and Covid," says the source. "There was a time when Defra was a place where ambitious civil servants wanted to work. That's not the case now."
Last month, Defra announced a revamp with Cabinet Office heavyweight Nick Joicey, who is married to Labour shadow Chancellor Rachel Reeves, becoming another permanent secretary; and current Defra chief operating officer Sarah Homer taking up a new role as director general for portfolio delivery.
Homer last week spearheaded the launch of a Defra mission to try and salvage its EPR programme, including a consultation with industry into the "clarity and operability" of the scheme, as well as a new helpline.
Dimbleby's inside track
It's not civil servants who are responsible for Defra's dithering and ineptitude, believes former government health tsar Henry Dimbleby. He was the lead non-executive board member at Defra for six years, quitting the role in March after the government ignored much of his National Food Strategy.
"Defra's problems are political issues, not capability issues," he says. "Defra was embarking on one of the biggest transformations that any government department has gone through by taking back a huge list of functions from the EU. It has had to do that after being marched up the hill and back down again on a no-deal Brexit three times, then face a pandemic, then the Ukrainian war and cost of living crisis."
Dimbleby adds that programmes such as ELMS need stable political leadership, but had "the very opposite".
A major turning point for the worse, he believes, came when Liz Truss, during her disastrous spell as PM, earmarked Defra as a "growth department", alienating NGOs and farmers. "Truss also won the internal struggle over the Australia trade deal," he adds. "There had been a manifesto commitment that they wouldn't throw our farmers under the bus and they did just that with that deal."
But what about the current boss? "Thérèse Coffey is very focused on carbon and nature targets and takes them very seriously but that fundamental trust that Gove and [George] Eustice had hasn't returned," says Dimbleby. "Defra has a good plan for farming and the environment in the UK and is doing some exciting things, but you need a heavy-hitting secretary of state."
Most observers believe that, even if Coffey stays in her role, most of the big decisions concerning Defra will be facing Keir Starmer, not Sunak.
But sources The Grocer spoke to are not convinced the opposition has shown much conviction either in terms of policies for food production and the environment.
"The same external pressures and problems will persist," says one. "We may even have another pandemic."
It's a pessimistic attitude, but one that reflects current feelings towards Defra. And it is unlikely the department's ambitious but ill-fated reforms stand much chance of progress until someone shows the leadership to prove the doubters wrong.
Five ministers in five event-filled years
March 2018
The government is accused of 'a total lack of joined-up thinking' after environment secretary Michael Gove announces a deposit return scheme (DRS) will be introduced before completing an official consultation on the controversial scheme.
July 2019
Michael Gove is replaced as environment secretary by Theresa Villiers, a former Northern Ireland secretary. New PM Boris Johnson appoints Gove as Duchy of Lancaster and puts him in charge of Brexit preparations.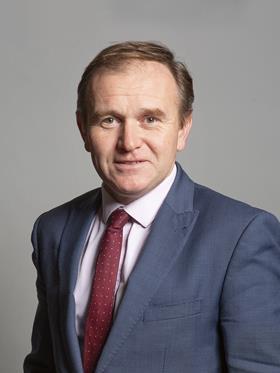 February 2020
Just over six months after her appointment, Villiers is replaced by former farming minister George Eustice.
September 2022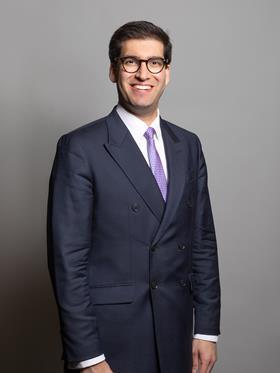 Incoming prime minister Liz Truss sacks Eustice and replaces him with Ranil Jayawardena, former minister for international trade.
October 2022
Yet another minister takes the top job at Defra when new PM Rishi Sunak replaces Jayawardena with Thérèse Coffey – making her the fifth Defra secretary since Michael Gove was appointed in 2017. Coffey previously served as a parliamentary under-secretary of state at the department from 2016 to 2019.
November 2022
The government calls on industry leaders to take part in crisis talks to salvage its flagship environmental policy extended producer responsibility, amid fears it will end up as an expensive disaster. The scheme will later be delayed (See July 2023).
February 2023
Embattled Coffey is slammed over her response to fruit & veg shortages and the plight of the beleaguered farming sector at the NFU Conference.
May 2023
Defra's IT systems are claimed to be "outdated, inefficient and expensive" in a Public Accounts Committee report, and put the food industry under constant threat of cyberattack. MPs warn that the "lack of vision" in the department means £750m in planned upgrades risk being out of date even before the money is spent.
June 2023
A damning report from the National Audit Office states Defra has no effective long-term plans to reduce waste, and that a lack of planning by Defra was making it difficult for businesses to prepare for regulatory changes.
July 2023
Defra announces it is delaying extended producer responsibility for at least a year, following warnings from the industry the scheme will drive up food prices.
July 2023
Defra's director general of food, biosecurity and trade David Kennedy announces he will be leaving after six years at the department to join EY. Kennedy was a key figure in the government's response to lockdown panic-buying.
July 2023
Plans to force large companies to report their figures on food waste are dropped, despite 80% of those that responded to an official consultation saying they were in favour of the idea. The department will instead encourage more voluntary reporting.