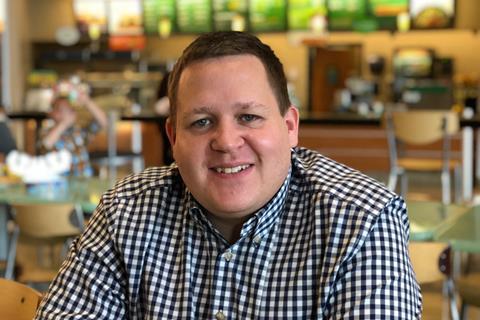 Poundland MD Barry Williams is taking the role of MD of Pepco in a group management restructure to address underperformance in central and eastern Europe.
Williams replaces Anand Patel, who is stepping down as MD of the Pepco business with immediate effect, according to a trading update.
Austin Cooke, currently chief operating officer at Poundland, has been promoted to replace Williams as MD.
The reshuffle came as Pepco Group lowered its earnings forecast from €799m to €750m EBITDA for the year to the end of September. It is the second time this month the group has lowered its guidance, having warned on 12 September that earnings would be "slightly lower than previously anticipated".
The latest update said a further downward revision was required thanks to "an increasingly challenging trading environment over recent weeks within our core markets of central and eastern Europe, with weaker consumer demand for our key clothing and general merchandise categories".
It said there had been lower than anticipated Pepco revenues during August, worsening in September, with negative like-for-like sales and weaker than expected performance from new stores.
The landing of the autumn/winter collection in Pepco stores had coincided with persistent record warm weather in central and eastern European markets, resulting in weaker customer demand.
"We have taken immediate and decisive steps to reorientate the group management structure, recognising the current underperformance," the update said.
The management restructure follows Trevor Masters stepping down as Pepco Group CEO on 12 September.
"We remain confident in the opportunity of building Europe's leading variety discount retailer offering great value to consumers across a range of fmcg, clothing and general merchandise products," said Pepco Group executive chairman Andy Bond.
"However, it is clear that we need to refocus on delivering for our customers in our core business while delivering more measured growth. We need to improve profitability and cash generation in our established business alongside a more targeted growth plan in markets where we have an existing presence."
Before Cooke's appointment as Poundland COO, he was the variety discounter's retail director from 2017 to 2020 and then retail transformation director until July 2022. They are years in which Poundland re-imagined its store proposition, with larger units on retail parks and a broader range. It also expanded its grocery ranges, including fresh & frozen, in a strategy aimed at taking spend from supermarkets and the convenience channel. From 2017 to 2019, it rolled out Pep&Co clothing ranges to all stores.
Cooke has a career in retail spanning more than 20 years, including senior roles at Dixons and Phones 4U. Most recently before joining Poundland in 2017, he was senior director of global mergers & acquisitions at KFC.