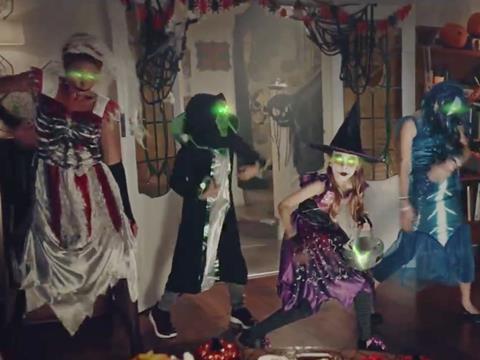 Asda and Tesco are the top supermarkets for family Halloween shopping, a Channel Mum survey has revealed.

In a survey of 1,006 UK mums, 58% said they visited Asda for Halloween - making it the top destination for the occasion.

Pound shops were the second most popular destination, cited by 54% of shoppers, and Tesco followed closely with 49%.

Aldi was next on the list, cited by 43% of mums in this month's survey.

By contrast, Waitrose and M&S were ranked the least popular, attracting 3% and 6% of respondents respectively.

The survey revealed 84% of families celebrated Halloween, while 43% said they had started spending more on festivities over the past few years.

Shoppers spent an average of £50.63 on the occasion, of which £22.65 went towards food and drink.

Children collected an average of 16 individual chocolate bars, 16 small bags of sweets, seven cakes, eight biscuits, 15 boiled sweets and 17 lollies per trick or treat haul.

The figures follow the launch of high-profile marketing campaigns by the large supermarkets. Asda's new Halloween TV advertising campaign 'Home for All Things Haunted' aired earlier this month, showing children possessed by the Halloween spirit. Tesco's Food Love Stories ad featured 'vampire' Vanessa buying chocolate slime cake for her son Vernon.