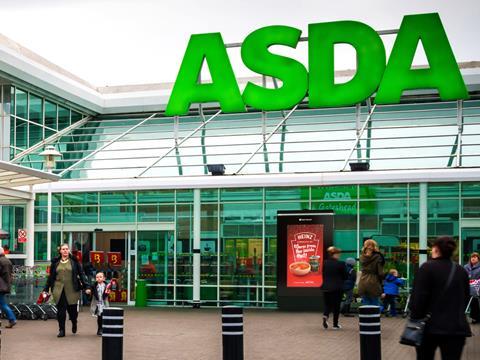 Hands up, it's a fair cop, I stand corrected and all that.
When consumer champion Which? issued its now infamous super-complaint to the Competition & Markets Authority into what it said were misleading supermarket pricing and promotions almost a year ago to the day, I for one balked.
'What was the point in bringing this case now?' I asked. 'Shoppers aren't being misled by supermarkets anymore.' My view was Joe Public had either already got wise to such tactics or was so bamboozled by the big four's promotional tactics he was abandoning these retailers and heading for the far less complicated and simple everyday low prices of Aldi and Lidl.
Plus, supermarkets were already cleaning up their act as they, too, moved towards ELDP, making the Which? complaint feel like a clear case of shutting the stable door after the horse had bolted.
This opinion was further cemented by the CMA in July, when it said misleading supermarket pricing practices were not widespread.
The competition watchdog did, however, say it was looking into certain areas of concern, and – lo and behold – today it delivered a very public shaming for Asda, getting the retailer to agree to make changes to "misleading" promotional practices.
Asda has committed to change the way it operates 'was/now' and multibuy deals.
As part of this, 'now' prices will not be advertised for longer than the 'was' price had been applied, ensuring they are a meaningful comparison. In addition, multibuy offers will represent better value than a single product before the offer, and multibuy offers will not be immediately followed by 'was/now' promotions, in order to make it easier for shoppers to tell what is (and isn't) a good offer.
The CMA has also asked other supermarkets to work with Trading Standards to review their own promotional practices.
Other retailers I spoke to today say they have now done this and have not found any issues – and therefore have no need to change how they do business.
All in all, a good outcome for Which?.
By securing today's announcement, it's shown its campaigning efforts were not in vain, and it genuinely appears to have made real progress in making supermarket deals less confusing for the consumer.
However, the fact remains the number of misleading deals was very low in the great scheme of things, and retailers are already moving away from these tactics in any case – just look at Sainsbury's, which plans to bin multibuys altogether by this summer.
Shoppers are now better equipped than ever to spot whether a deal is a good one or not. But, equally, retailers need to ensure their deals are beyond reproach because now, more than ever, they risk being caught out.