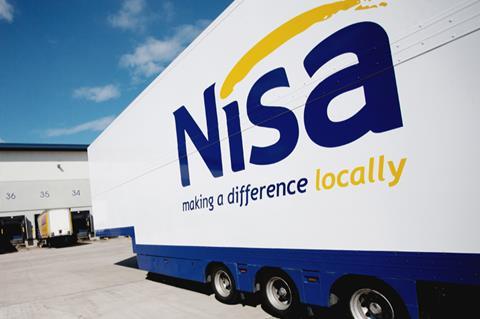 Nisa is hoping to tempt shoppers to its retailers' stores with a 'half price or better' new year promotion.
The event, which will run until 21 January, is supported by a bespoke marketing campaign.
Nisa said the promotion aimed to support shoppers whose finances had been stretched over Christmas.
Products being offered include a range of 'better than half price' lines such as a variety of L'Or instant coffees (100g jars for £2.49), Seriously Strong Cheddar cheese in four varieties (300g for £3), Cadbury Pots of Joy in Dairy Milk, Caramel and Creme Egg (£1.44 each) and Uncle Ben's microwaveable rice pouches (various flavours of 250g for 99p).
The symbol group is also including "healthier" products in the promotion, including Weetabix On The Go protein drinks (various flavours of 250ml for 74p), Quaker Porridge Oats (1kg for £1.27), Princes tuna chunks in brine, sunflower oil or spring water (4x145g for £3) and Fibre One snack bars in caramel, chocolate fudge brownie and lemon drizzle flavours (5x24g for £1.50).
Philippe Rondepierre, head of marketing at Nisa, said: "We know that a high number of Nisa shoppers are visiting our retailers' stores with the intent to buy little and often during January, as they avoid the temptation to fill their trolley at the supermarket until the long-awaited January payday.
"We also think our offers on healthier products will go down well with those shoppers hoping to kickstart a better diet, whilst still being cost-conscious."